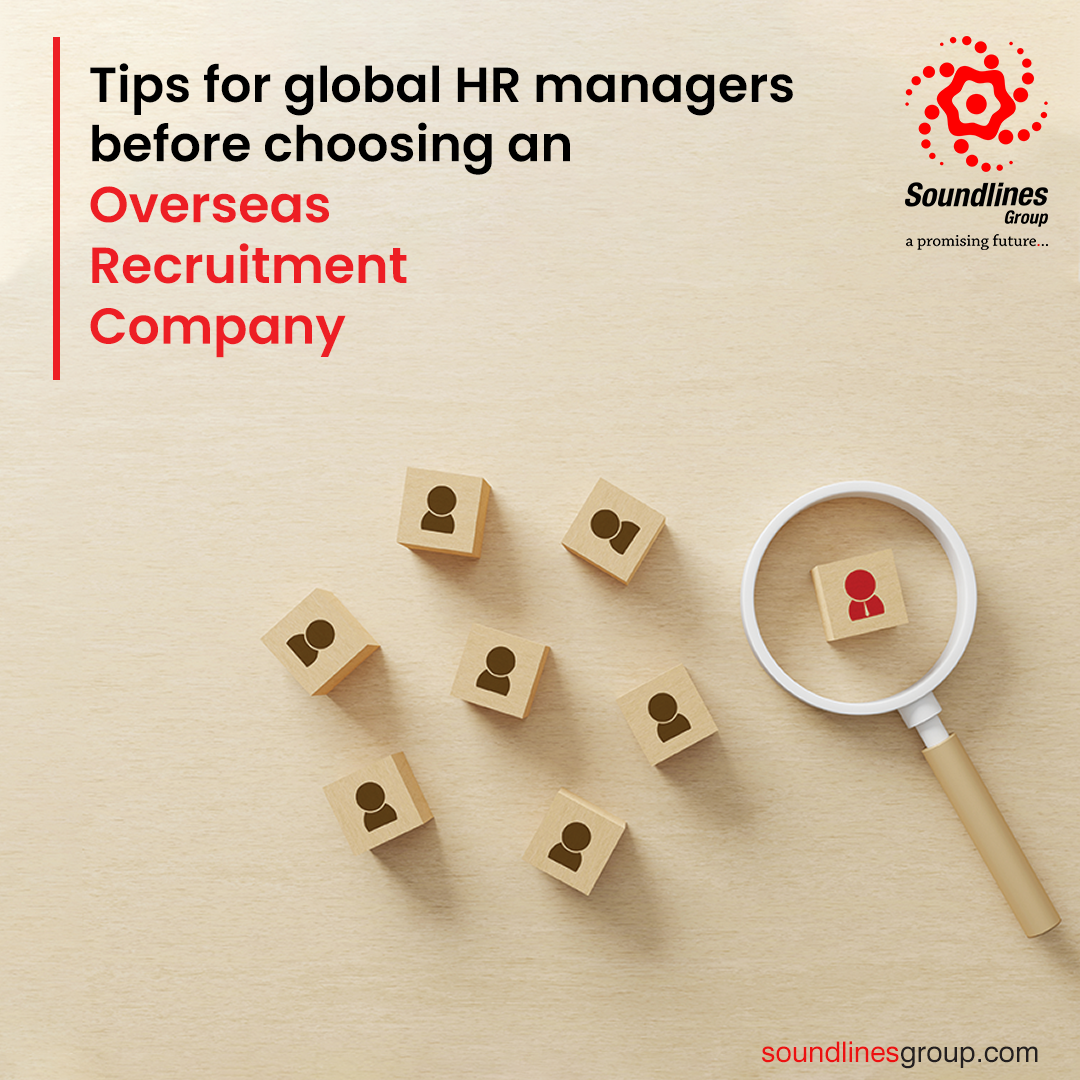 The process of hiring new employees can slow down or speed up the progress of a successful global expansion.
When expanding into new markets, talent acquisition is the key to success.
However, what if the HR department has limited resources and is struggling to hire?
Human Resources typically cultivate relationships with recruitment firms in order to manage hiring issues. However, the relationship between HR and recruiters can be tense. Unfortunately, recruiting has a poor reputation, and we must work diligently to improve it.
This is particularly common in technical industries. Numerous agencies do not align with the values of internal HR departments nor address their issues.
This pain point is currently especially sensitive in industries such as energy. The Global Energy Talent Index revealed that the industry is experiencing a talent shortage.
Forty per cent believe a talent crisis already exists, while twenty-eight per cent believe it will occur within the next five years.
This puts HR managers under pressure to find the most qualified candidates for global expansion projects.
How do I locate a recruitment agency that will ensure the success of my project?
How can you, as an HR professional, select a recruitment firm that will add strategic value?
As a starting point, we recommend considering the five factors listed below:
Local presence and business expertise

Access to talent pools that already exist

Market intelligence access

A focus on conformity

The variety of services they provide
Regional visibility and industry expertise
If you are looking to hire niche talent, it is advisable to work with an industry expert with local experience.
It may be enticing to work with a large agency due to the diverse industries they serve. However, a generalist agency that lacks an in-depth understanding of your business may not be the best fit.
When selecting a recruiter, one of the first things you should consider is their portfolio. Request the following:
Companies with whom they've collaborated

The projects for which they have provided staffing

Their experience in particular regions of the world

A seasoned agency will provide recruitment case studies to demonstrate their proficiency.
Look for a track record of delivering for businesses and projects of comparable size to yours. Additionally, it is essential that they have a presence in the locations where you need to hire.
Some organisations may outsource the hiring procedure to third parties. This can diminish the quality of your working relationships and slow down the hiring process. Additional delays or a misunderstanding of your needs can increase your long-term expenses.
Availability of existing talent pools
Frequently, technical and engineering companies rely on contingent labour. Specialized employment agencies utilise existing talent pools.
This ensures that qualified candidates are available to begin new projects.
Peace of mind is provided by evidence of existing relationships between talent and staffing agencies. Both in terms of the quality of candidates supplied and the assurance of a quicker hiring process.
Market intelligence access
Accessing the data required to make hiring decisions can be expensive and time-consuming.
A specialised recruitment agency must have access to information such as:
Local hourly rates and salaries for specialised roles
Hiring rates
Time to employ
Employment statutes
Geopolitical pressures
Availability of talent and potential skill gaps
Determine if your potential partner has access to this information. Better yet, request a talent map so you can gain a deeper understanding of the market.
When staffing major projects, you should also determine if your agency offers the following:
Accommodation Transportation Professional Equipment

Safety equipment

Other assistance services

5-Compliance

A concentration on compliance
Compliance is currently one of HR's greatest challenges. This is particularly true when staffing projects in regions with diverse regulatory regimes.
The right recruitment partner can aid businesses in navigating this environment. They must be familiar with the most recent regional laws and regulations that influence workforce decisions.
The recruitment services offered by the overseas recruitment company
Lastly, as obvious as it may sound, you must investigate the services they provide. This can help you determine if they are a good fit for your company's expansion plans.
There are a variety of questions that hiring managers should ask their prospective agency, including the ones listed below.
What does their hiring procedure entail?
Do they utilise the same job boards and active talent pool that you do?
Are they contingent or retained employees?
For specialised roles, you may prefer a retained consultant who has in-depth knowledge of the position. Then, they would use a variety of tools to locate both active and passive candidates who meet your requirements.
Can they facilitate global mobilisation?
You must determine if your agency can safely and legally relocate your workforce across the globe.
For example, if you are managing a significant energy project, you may need to consider global employment.
Your project could start in a European office.
Expand to Asian fabrication facilities
Arrive on land or at sea in South America, Europe, the United States, the Middle East, or Africa.
And the talent pool you require may be equally diverse.
Will your employment agency comply with regulations and ensure minimal project disruption?
Can they provide additional HR outsourcing services?
You may desire or require additional HR support beyond recruitment. A Global Employment Outsourcing firm can assist with the administration of employment contracts, payroll, and taxes.
This can be advantageous when expanding into new markets without a legal entity.
Key takeaways – selecting a recruitment agency to locate top talent
If you wish to expand globally and are in need of specialised talent, a recruitment agency can be of assistance if you choose it with care.
Here are our most important takeaways:
Look for a specialist who will thoroughly comprehend your needs.

Ensure they have the capability and footprint to deliver in the location where the position is being filled.

Ask what other services they offer to ensure your continued compliance.
One of the highly reputed overseas Manpower recruitment agencies 'Soundlines', provides fully integrated international talent resourcing and outsourcing services to clients. Additionally, Soundlines serves for both blue-collar recruitment and white-collar recruitment in varied industries, making the search for the best recruit more defined.
'Soundlines' also ensure that a high-quality candidate is hired and demonstrates steady growth. Therefore, it is a good idea to seek out the best international recruitment agency HQ in Mumbai in order to hire the most qualified overseas candidates for the right position.
'Soundlines' has an office presence across 24+ countries to make the process easier for both employers and candidates. 'Soundlines' provides organisations with access to its global experience while maintaining a local presence, ensuring that it comprehends your brand, culture, needs, and future objectives.
Soundlines has been a leader in the HR recruitment industry for more than two decades, serving clients in the UAE, KSA, Kuwait, Qatar, Bahrain,Poland, Russia and Romania.
With a massive database of over 500,000+ candidates, our clients never lose hope in finding the "right fit," and with the best in-house speciality centres and qualified technical evaluators for every job trade, finding the "ideal candidate" is a breeze with Soundlines. 
If you are an employer looking to hire a workforce internationally, click here to schedule a callback.