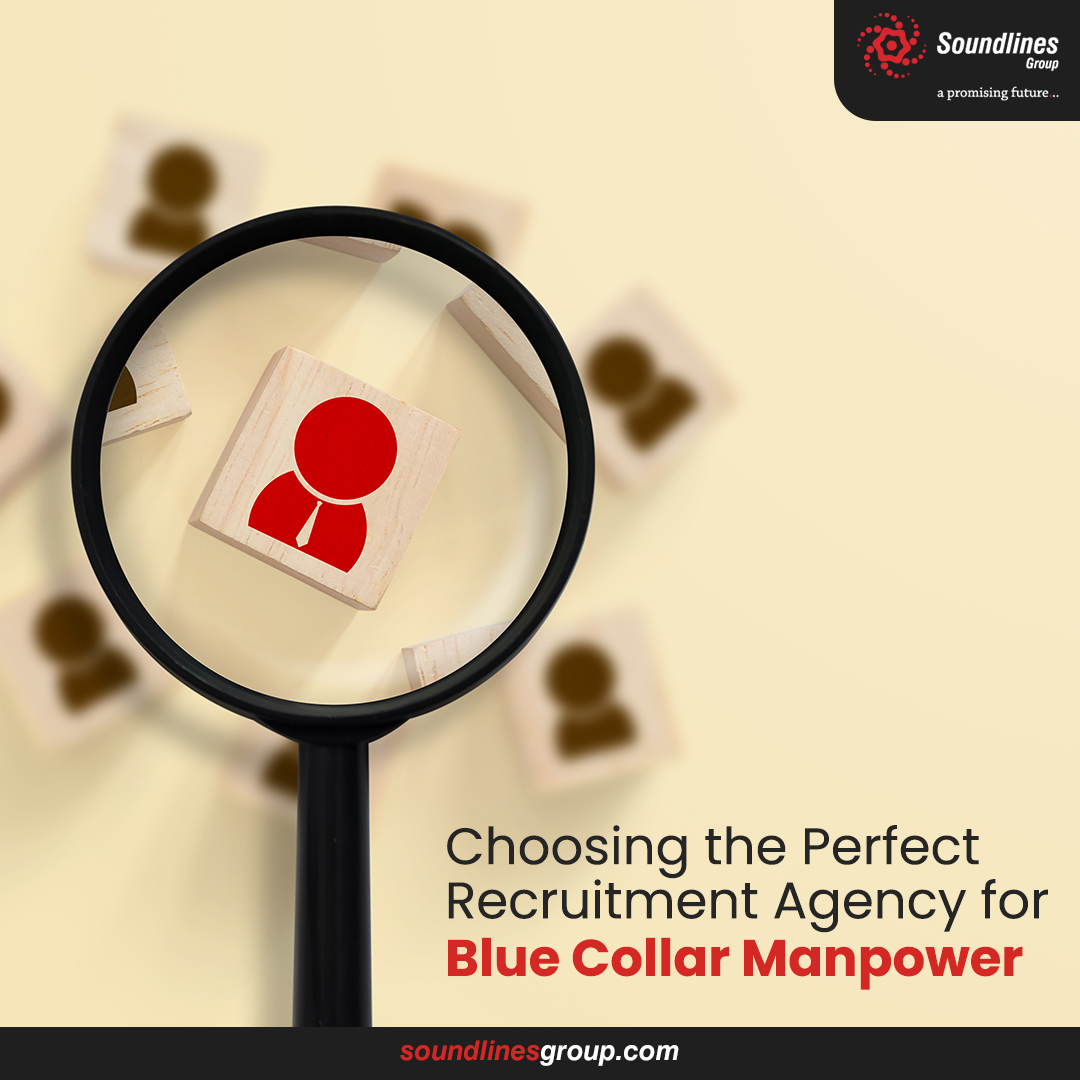 Hiring qualified candidates is a challenging task for companies, akin to finding the right job opportunities for individuals. To streamline the process and fill vacancies efficiently, many organizations turn to recruitment agencies for assistance. However, choosing the right recruitment agency is crucial for success. 
Here are five essential factors to consider before selecting a recruitment agency:
Your Company's Manpower Requirement:

Before approaching a recruitment agency, conduct a comprehensive needs analysis to identify the type of employees you need – whether permanent, temporary, or contract workers. Additionally, create a profile of the ideal candidates who not only fit the job role but also align with your company's culture. With a clear understanding of your requirements, you can find the staffing company best suited to meet your needs.
The Payment Process:

Payment is a critical factor for employers to consider when choosing a recruitment agency. Some agencies charge a percentage of the employee's annual salary, while others opt for a retainer fee. Equally important is understanding the agency's policy in case the recruited employee fails to meet requirements or leaves the company prematurely. Discuss these details thoroughly before finalizing an agreement.
Expertise in Your Field: Analyze the recruitment agency's expertise and specialization in your industry before making a decision. If your organization requires candidates with specific skills and knowledge in fields like engineering, manufacturing, construction, FMCG, healthcare, etc., choosing an agency with experience in your industry is vital. Understanding the number of successful placements they have made in relevant departments will give you insight into their capabilities to fulfill your manpower needs.
Training Methodology: If you expect the recruitment agency to oversee candidate training, ensure you discuss this aspect beforehand. While some agencies offer training as an additional service, others may not provide it at all. Clarify the training process, whether the agency will educate the candidate, or if your company will be responsible for additional instruction. Understanding the training's content and benefits will help you prepare candidates for their roles effectively.
Checking References: References serve as an essential part of the screening process, establishing the credibility of potential candidates. Ensure that the recruitment agency includes reference checks in its evaluation process. Discuss how and when they plan to verify references – whether at the beginning, during filtering, or after candidate selection.
Connecting the Dots: Introducing Soundlines Group
When considering these crucial factors for selecting a recruitment agency, Soundlines Group emerges as an exemplary choice. With a solid track record in global manpower placement, Soundlines Group caters to diverse industries, including engineering, construction, F&B, healthcare, and more. Our expertise lies in understanding our client's unique requirements and providing tailored solutions to meet their workforce needs.
At Soundlines Group, we prioritize transparency, ethical practices, and delivering results that exceed expectations. Our comprehensive talent acquisition services, paired with specialized industry knowledge, enable us to identify the right candidates for your organization. Moreover, we offer candidate training solutions to ensure that they are equipped with the skills necessary to thrive in their roles.
With an unwavering commitment to quality and a focus on employee welfare, Soundlines Group is your ideal partner for blue-collar manpower recruitment globally. Trust us to source skilled and competent candidates that align with your company's vision, culture, and objectives, and let us propel your organization toward success. Partner with Soundlines Group today and experience the difference of expert manpower placement services tailored to your needs.
If you intend to hire a workforce internationally, Soundlines can assist you. 
Soundlines, a global HR recruitment leader, has served clients in UAE, Saudi Arabia, Kuwait, Qatar, Bahrain, Poland, Russia, and Romania for over two decades.
Soundlines has served the following industries throughout the Middle East, Far East, Europe, and Africa for the past two decades:
Manpower for construction projects
Soundlines has served to build construction projects in the Middle East and Europe for over two decades by recruiting professional laborers, machine operators, scaffolders, electricians, and equipment repairmen, among many other professions.
We are professionals in staffing initiatives for road construction. We have aided businesses in the international recruitment of professional laborers, drivers, and machine operators for global road-building projects.
We assist Oil & Gas companies in recruiting qualified candidates from all over the world. We have assisted O&G firms in recruiting thousands of entry-level and mid-level employees.
Regardless of the size of the facility management personnel requirements, we are capable of meeting them. On a permanent, temporary, or contractual basis, we assist organizations worldwide in locating the right talent.
Security is currently one of the most pressing concerns, so we assist organizations with international candidate recruitment. Our recruitment portfolio for the security industry includes watchmen, security guards, etc.
MEP (MECHANICAL, ELECTRICAL, AND PLUMBING)

 
Over the past two decades, we have supported businesses in recruiting thousands of qualified candidates for entry-level and supervisory roles in the Mechanical, Electrical, and Plumbing departments.
In the Middle East, we have screened and recruited top candidates for years, including butchers,  QSR service staff, multi-cuisine chefs, delivery crew, baristas, and many more industry professionals.