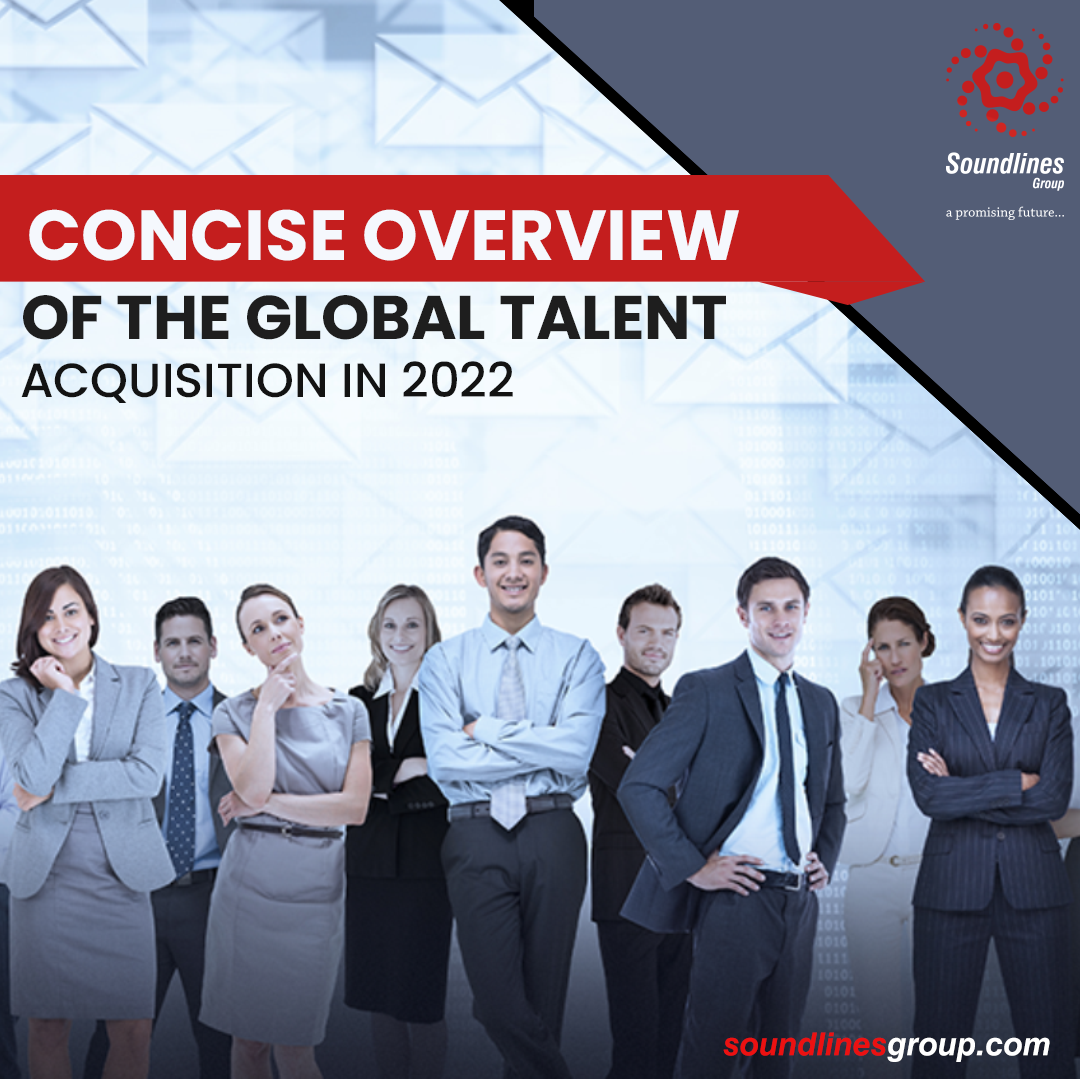 Global Talent Acquisition
Why Do You Require A Global Acquisition Strategy for Talent?
A global talent acquisition plan ensures that your HR and associated cross-functional teams have a comprehensive awareness of the worldwide direction of talent acquisition.
There is also more. In addition to having a uniform battle cry, there are other advantages to preparing for global recruiting.
Why may a data-driven approach further enhance global talent acquisition strategies?
A data-driven approach optimises company strategies by using data gathered from several sources. A worldwide employer that employs a data-driven strategy decides based on tenure, compatibility (cultural and skill set), loyalty, and performance.
The number of HRs and recruiters identifying "Data Analytics" as key expertise on LinkedIn has increased by 242%. Thus, a global employer must not be concerned about a talent shortage to develop a data-driven global talent acquisition strategy.
Utilising data in your worldwide recruiting and selection procedures has many advantages. You may access talent in developing areas where formal graduate degrees are uncommon by emphasising performance above grades. Eventually, performance measurements become a focus.
Second, a data-driven strategy helps reduce cognitive biases among worldwide employers. When recruiting across borders, our biases and prejudices will inevitably impact our judgments. When picking between equally skilled applicants, cognitive bias (or gut feeling) has led to the selection of one candidate over the other on countless occasions. 
Partnering with a global PEO service provider can help you overcome employment hurdles. You would ask, are all PEO's same? How to choose the right one?
How to Select the Appropriate International PEO for Your Organization?
You should consider the following factors before selecting:
i) Make sure they offer all of the solutions you need.
You must select a PEO that provides all the facilities you require. Numerous PEOs adjust their services to the company's size, industry, and location. Ensure that your PEO can assist you as your business expands overseas.
ii) Examine their pricing scheme
PEOs charge either a set rate per employee or a percentage of payroll. This ensures that expenditures remain within budget. Regardless of the price structure you choose, verify there are no hidden fees. Additionally, you may request a sample invoice to better comprehend their price structure.
iii) Investigate the requirements
Some PEOs will only work with companies that have a set number of workers, while others need early notice before discontinuing services or firing staff. If you do not comply, you risk incurring significant fines. Before you make a selection, you must be mindful of all the necessities.
FAQ – Frequently Asked Questions
Are talent acquisition and recruiting the same?
A recruitment manager's main responsibility is to fill vacant positions within an organization. Acquisition of talent is a continuous strategy that searches for experts, leaders, and executives inside an organization.
Is talent acquisition an HR function?
Typically, the human resources (HR) department is responsible for talent acquisition. However, Soundlines can speed up this process with our personalised, global recruitment solution.
What does a global talent acquisition manager do?
Managers of Talent Acquisition identify, attract, employ, and retain competent candidates for expert and senior management positions. This procedure needs an understanding of national and international human resource legislation and entails strategy design, development, and execution.
Working with a company that offers competent global human resource solutions, like Soundlines, will help to reduce this risk and provide you with the assurance you need. 
Our human resource compliance solutions can be customised to your organisation's needs to ensure that compliance across all regions and locations where you operate is in line with the most current regulatory standards. 
Soundlines can serve as the official Employer of Record to handle the payroll requirements of businesses expanding to new locations but have not yet created their legal entity.
Soundlines has offices in 24+ countries to facilitate international recruitment for businesses and applicants. Soundlines offers organisations access to its global experience while keeping a local presence, ensuring that it understands your brand, culture, needs, and future goals.
View this post on Instagram

Get in touch with us if you are looking for global PEO services for your Organization.