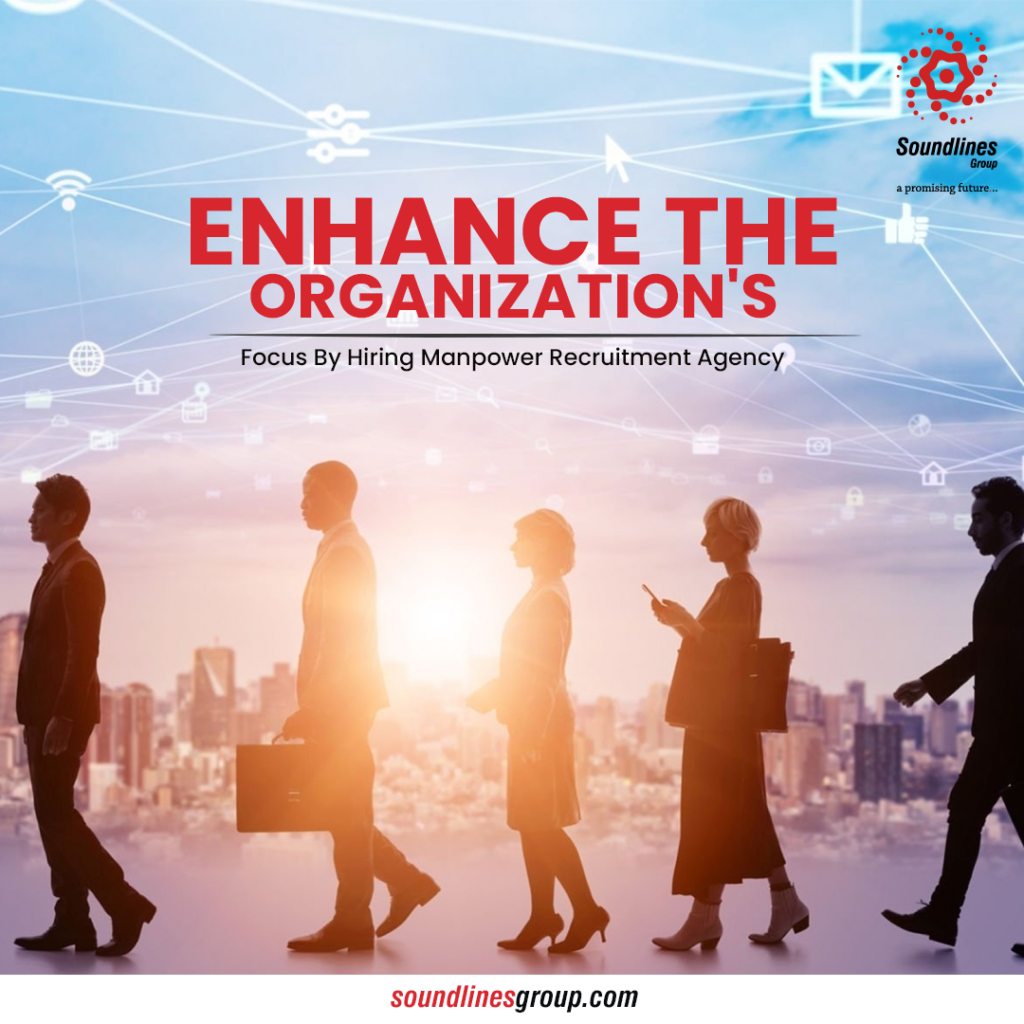 Manpower Recruitment Agency One of the biggest reasons for employing outsourcing services is that many organisations use them to relieve some of their workers' responsibilities. By doing this, they will have better management and be able to focus on the most important parts of the business.
With outsourcing, you may get several benefits and payments that not only improve the way your business is, but also help you get rid of some of your responsibilities so you can start coming up with better business ideas.
How might outsourcing contribute to the development of your business?
You may design the company's strategy and plans.

You may request that your employees concentrate completely on their duties without having to cope with additional responsibilities.

You won't have to spend any time or energy on things like payroll or tax processing, which take a lot of time.

You can make more efficient use of resources.

You will have more time to engage in revenue-generating activities.

You can focus on your strategic goals and priorities without being pulled away by other tasks.
Following the law
So, one of the main reasons businesses use outsourcing services is to stay on the right side of the law, since rules and regulations are always changing and businesses must stay up-to-date to avoid fines.
Failure to comply may be detrimental to a company's brand and reputation, and it can also result in fines. Once you enlist the assistance of an outsourced service provider, you will no longer have to worry about complying with the rules, as they will handle it for you.
 Why should payroll services be outsourced?
 Payroll is one of the most important parts of any business because it involves paying your employees and making sure you follow all the rules for paperwork and taxes.
For this reason, many organisations choose payroll services for their company so that they may eliminate this burden and begin complying with the law in this area.
 What are the advantages of outsourcing payroll services? 
Typically, the agency is up-to-date on the most recent legislative changes on this subject.

You will have a devoted staff working on your behalf.

The outsourced staff will support the in-house team in keeping up with all the changes in rules and regulations.

You will be able to timely submit correct reports to local authorities.

Your staff will be paid promptly, and they will get all benefits.

You need not worry about deadlines.

You will get access to the most recent payroll processing software.

If you are unsure how to select the best agency for your requirements, you can contact Soundlines, which is on the list of outsourcing firms in Dubai and is unquestionably the industry leader.
 Learn about specialised knowledge and expertise.
One of the best things about using outsourcing services is that you can get help from the best experts in each field, who can give you the best results.
Agencies may give exceptional service in departments such as IT, Payroll, HR, and many others, so if you want professionals working for you, it is not essential to spend a great deal of money; you can outsource them.
Why is outsourcing recommended for enhancing company processes?
Many staff outsourcing companies can give you a complete solution that will help you make more money and be more productive by helping you with the hardest parts of each department.
How might outsourcing enhance some of your processes?
You will not need to engage expensive, permanent professionals. Instead, you may be able to get the knowledge that would normally cost a lot from outsourced staff for less money.

With the help of professionals, you may have been able to simplify procedures and make policies better.

You may get support in several areas.

Your internal team may benefit from the assistance of professionals.

Because you can rely on your outsourced staff, you won't have to worry about blunders or errors in any procedures.

You may obtain assistance in the areas where you feel overwhelmed.

As can be seen, there are several advantages to outsourcing personnel in the UAE. Since it is a popular place for experts to move to from other countries, you can be sure that Soundlines will only connect you with the most qualified people in each field.
 Take care of your temporary and permanent staffing needs.
If you're trying to recruit temporary, contract, or permanent personnel, one of the greatest benefits of using outsourcing services in the UAE is that you have access to whatever workforce you choose.
When you need to hire temporary workers for your company quickly because of a short-term need, the best thing to do is to contact a temporary agency that can help you find workers quickly.
How can personnel be obtained via outsourcing?
You may get workforce coverage with the assistance of an outsourcing firm; you must contact the agency and offer a description of the role you want to fill. They will provide a list of the best applicants that fit your specifications.
What kinds of staff are available via outsourcing?
Temporary workers to satisfy your temporary needs

Contract workers for a particular project Senior executives must have superior departmental management.

Put our payroll experts to work for you and support your internal staff.

IT professionals will help with some of this department's business activities.

lease personnel to do certain duties or functions.

Improve the HR team's recruiting and hiring procedures.
Soundlines has an office presence in 24+ countries to facilitate the international recruitment process for both businesses and applicants. Soundlines offers organisations access to its global experience while keeping a local presence, ensuring that it understands your brand, culture, needs, and future goals.
Soundlines has served clients in the UAE, Saudi Arabia, Kuwait, Qatar, Bahrain, Poland, Russia, and Romania as a pioneer in the HR recruitment business for over two decades.
With a vast database of over 500,000 individuals, our clients never lose faith in finding the "perfect match," With the greatest in-house specialised centres and skilled technical assessors for every job trade, Soundlines makes it easy to locate the "ideal candidate."
View this post on Instagram
Click here to book a callback if you are an employer seeking to hire international workers.