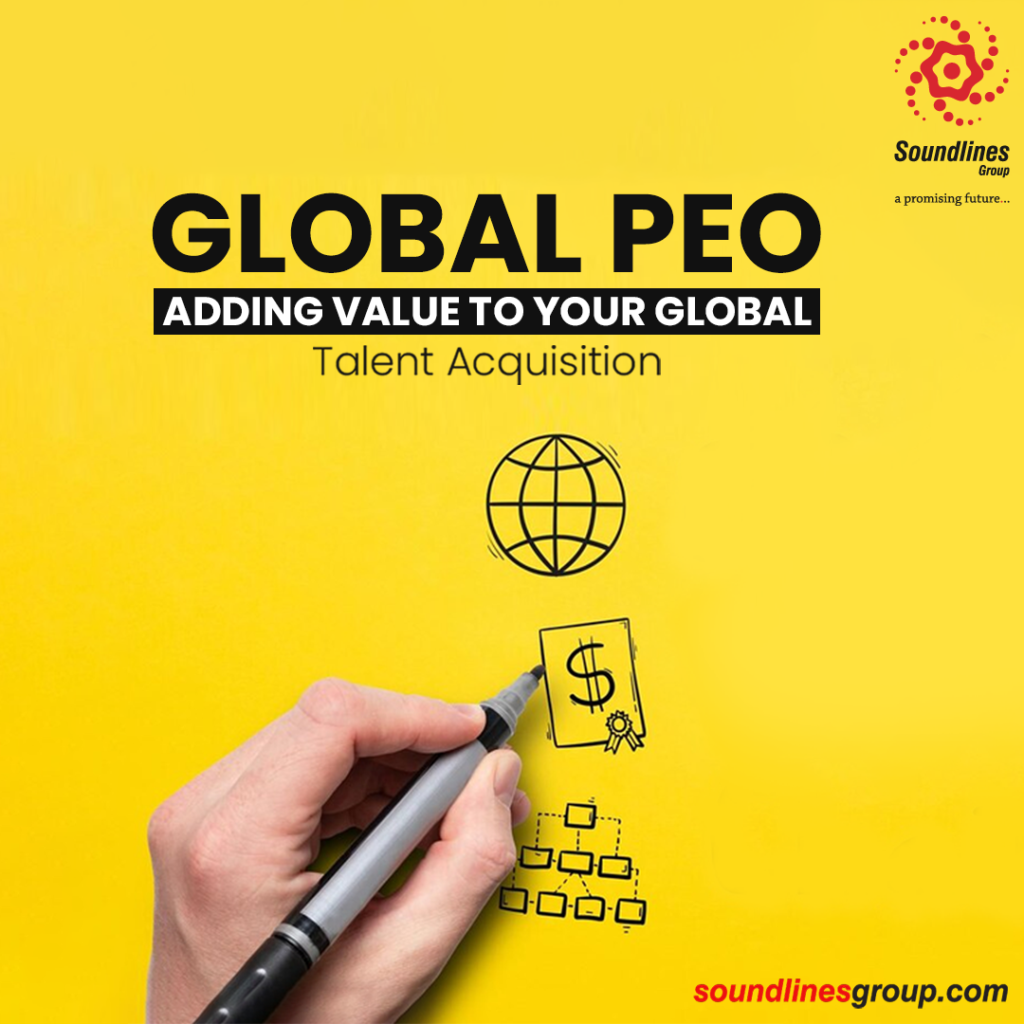 International PEO talent acquisition facilitates the expansion of your company internationally without having to manage HR-related tasks such as recruitment, payment, and compliance.
Organisations that use PEO develop more quickly and are far more likely to survive than those that do not. According to the same survey, PEO customers report much-improved employee satisfaction and decreased staff turnover.
Now, let's go more into the advantages of worldwide PEO talent management and how to pick the correct one for your business: 
 Global PEO Ensures Statutory Adherence Across Different States in the Country
Understanding local labour regulations and obligatory and non-mandatory employee benefits is one of the greatest hurdles for worldwide firms. Moreover, even within the same nation, labour regulations may differ.
In India, for instance, minimum wage laws differ from one state to another. If you operate offices located in various states, it may be difficult to keep up with the same rules.
However, a global PEO eliminates these issues by entrusting the work to specialists in local employment laws. You won't even need to stress about the introduction of new rules. Your PEO provider will handle everything for you.
Enhance International Brand Reputation
What your workers say about the firm may considerably enhance your brand's reputation. When extending your business internationally, you want them to speak favourably publicly and online about your company.
Additionally, a more substantial reputation can assist you in attracting the proper people, which will favour a company. However, this will only occur if your HR department follows all applicable regulations, offers a fair workplace environment, and eliminates payroll errors.
These perks may be provided to workers by a reputable global PEO, increasing your brand's image in new areas. In addition, they may advise you on how to create a pleasant workplace for all your workers.
Improve Global Hiring Procedure
Employing foreign workers through PEO offers several advantages for firms developing abroad. For example, you profit from their expertise and awareness of the local market. In addition, they are far less expensive than expatriates and aid in fostering stronger customer ties.
Nonetheless, it presents several obstacles, such as knowing local labour regulations, cultural differences, and background checks.
Opting for worldwide PEO employment services is the most effective method for overcoming global hiring hurdles with added organisational benefits. They handle all the complexities related to local employment, maximising your advantages.
Minimize Exposure To Risks
Although failure is always a possibility, businesses must take reasonable risks. In addition to compliance-related risks, you must also consider permanent establishment hazards.
With an Overseas PEO, this risk can be drastically decreased. A worldwide PEO serves as your company's official employer, guaranteeing adherence to local tax requirements. In addition, global PEOs file and settle taxes on time, reducing the possibility of incurring fines and penalties.
Monitoring Global Payments
Overseas payments still present several business obstacles. This is due to various currencies and conversion fees.
It is challenging to guarantee that your workers get correct and timely monthly wages.
Since a worldwide PEO administers your human resource payment on the company's behalf, they guarantee that payments are issued correctly and on schedule in all time zones.
How to Select the Appropriate International PEO for Your Organization?
You should consider the following factors before selecting a selection:
Make sure they offer all of the solutions you need.
It is imperative that you select a PEO that provides all the facilities you require. Numerous PEOs adjust their services to the company's size, industry, and location. Ensure that your PEO can assist you as your business expands overseas.
Examine their pricing scheme
PEOs charge either a set rate per employee or a percentage of payroll. This ensures that expenditures remain within budget. Regardless of the price structure you choose, verify there are no hidden fees. Additionally, you may request a sample invoice to better comprehend their price structure.
Investigate the requirements
Some PEOs will only work with companies that have a set number of workers, while others need early notice before discontinuing services or firing staff. If you do not comply, you risk incurring significant fines. Before you make a selection, you must be mindful of all the necessities.
Working with a company that offers global human resource solutions, like Soundlines, will help to reduce this risk and provide you with the assurance you need. Our human resource compliance solutions can be customised to your organisation's needs to ensure that compliance across all regions and locations where you operate is in line with the most current regulatory standards. To handle the payroll requirements of businesses expanding to new locations but have not yet created their legal entity, Soundlines can serve as the official Employer of Record. 
Soundlines has an office presence in 24+ countries to facilitate international recruitment for businesses and applicants. Soundlines offers organisations access to its global experience while keeping a local presence, ensuring that it understands your brand, culture, needs, and future goals.
View this post on Instagram
Get in touch with us if you are looking for global PEO services for your Organization.