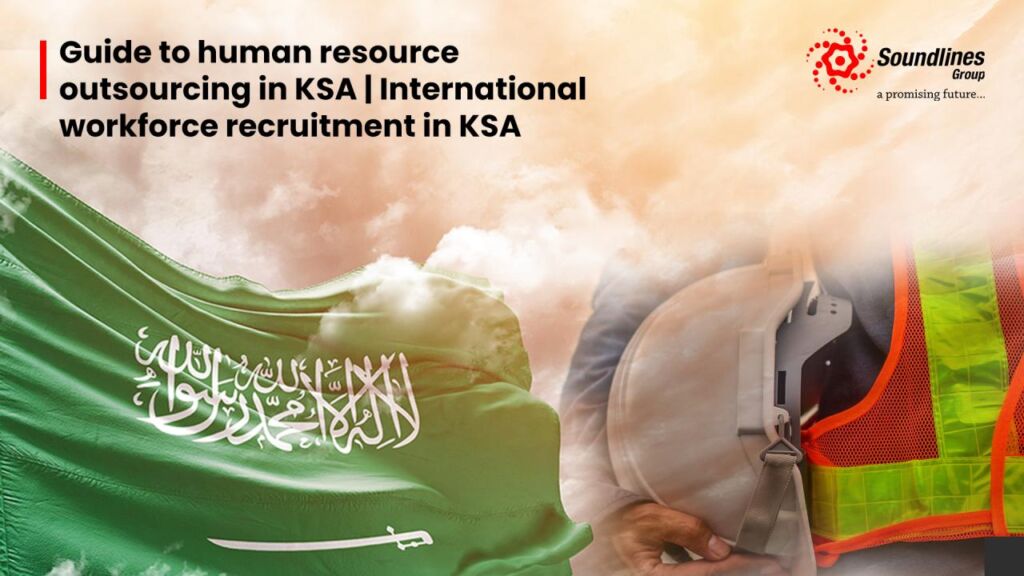 What is 'outsourcing of human resources?
When a business decides to outsource all or a portion of its human resources responsibilities, a global employment outsourcing provider is frequently enlisted to perform these tasks.
This may include payroll and benefits HR administration outsourcing, recruitment and onboarding, and employee performance management. A fee is paid by the companies to the global employment company for performing these functions.
How does outsourcing Human Resources globally help companies?
When a company's growth exceeds the capacity of its current infrastructure globally, it will typically seek to outsource its overseas human resources (HR) operations. Or they may be preparing to enter a market in which they have never before participated.
Many business owners find that outsourcing international manpower needs is more cost-effective than constructing an in-house unit to screen, source and do the compliances.
Here are five compelling advantages of outsourcing human resources:
It helps businesses reduce expenses.
By outsourcing HR functions in KSA, a business can realise substantial savings in terms of both overheads and time.
SHRM reports that companies with internal HR departments spend an average of $3000 per employee per year. According to research, companies that outsource some or all of their human resources tasks can save up to $450.00 per employee.
For businesses unfamiliar with the standard procedure, managing employee leave dates, expense claims, and benefits administration can be difficult and time-consuming. Outsourcing these tasks to HR service providers can not only expedite the process but also free up your time and energy for business expansion.
It assists in diminishing risks.
Processing payroll, administering benefits, and other employee relations-related tasks can be laborious. In addition, a high level of attention to detail is required. In the hands of an inexperienced human resources department, this can result in numerous processing errors. Placing these responsibilities in the hands of seasoned payroll experts can help to reduce errors and ensure that all processes run smoothly and on schedule
It provides businesses with enhanced data security.
When dealing with sensitive information belonging to business partners and employees, data protection is crucial. A reputable HR outsourcing firm will have the sophisticated systems and software encryption required to protect sensitive data.
It guarantees regulatory conformity.
Expansion into a new market or territory necessitates compliance with location-specific federal, state, and local laws. Additionally, they undergo frequent evolution. For businesses that have recently opened in a foreign country, it can be particularly difficult to navigate this in addition to potential language barriers.
Outsourcing these responsibilities to a team of dedicated experts who will monitor changes in various regulations and update your company's policies and procedures can assist businesses in maintaining compliance and avoiding potential lawsuits and reputational harm.
It provides businesses with access to superior HR technology.
Not all companies have the infrastructure and resources required to manage their HR functions internally. Multiple processes, including the management of sensitive payroll data, the processing of employee PTO requests, and the oversight of training information, require a great deal of cutting-edge technology to be centralised and accessible.
Most reputable third-party HR firms are outfitted with these technologies, granting you access to their advanced and secure technology stacks.
How do you select a human resource outsourcing partner?
When researching HR outsourcing companies in KSA, you should investigate a number of factors.
Determine how long they have been in business and if they have worked with companies similar to yours. You desire to work for a stable, healthy company with seasoned

global HR professionals

Ensure that they have a track record of functioning successfully in the region where you wish to conduct business. This is done to verify that local employment and tax rules are followed.

Determine the technologies applied by the organisation. You'll need a platform to manage the employee lifecycle and protect your business's data.

Ensure they have a local presence in the recruiting countries and also in the location of deployment to smoothen the process for you and your employees.
What is the nature of their servicing model? Is the service you wish to acquire an integral part of their business? Or is it a subsidiary of their enterprise? These factors will determine the quality of the service you receive.
What services does a typical overseas HR outsourcing company offer?
International HR outsourcing companies can provide comprehensive HR department services. Or, they can assume a portion of the HR department's responsibilities. This allows for more time to focus on strategic priorities.
Services of an international HR outsourcing company include:
Wages, tax withholdings, payroll taxes, wage garnishments, pension payments, and accrual of leave are all components of payroll computation.

Employee benefits administration, including enrollment and subsequent withholdings.

Numerous

international manpower resourcing

firms provide an Employer of Record service. This is useful for you if you are expanding to KSA and have no HR base in either or both, the recruiting country and in KSA.

Training programmes that provide employees with opportunities for personal and professional growth.

In the event of a layoff, offer career transition services to employees.

Programs for managing employee performance that help your organisation operate at the highest level.
Is it the approach "all or nothing"?
Nope! The decision to outsource or keep operations in-house need not be an either-or proposition. In actuality, there is frequently a viable third option, namely "co-sourcing."
In this scenario, the outsourcing workforce provider and the company would conduct an honest evaluation of their respective strengths to determine which tasks should remain in-house and which should be outsourced to a specialist.
This typically results in a much stronger and more pertinent supplier-client relationship.
Whether you are looking to outsource specific functions or for a comprehensive HR solution, you have numerous options.
You will need to conduct extensive research to ensure that you choose the best human resource outsourcing partner.
Soundlines, one of the most reputable global employment companies, provides clients with fully integrated international talent resourcing and outsourcing services. In addition, Soundlines serves both international blue-collar and white-collar recruitment in a variety of industries, doing the search for the ideal candidate more precise and fruitful each time.
Soundlines has offices in more than twenty-four countries in order to facilitate the recruitment process for both employers and candidates. Soundlines provides organisations with access to its global experience while maintaining a local presence, ensuring that it is familiar with your brand, culture, needs, and future objectives.
Soundlines, a leader in the international HR recruitment industry, has served clients in the UAE, Saudi Arabia, Kuwait, Qatar, Bahrain, Poland, Russia, and Romania for over two decades.
The following industries have been served by Soundlines throughout KSA for the past two decades:
Manpower for construction projects
Soundlines has served building construction projects in the Middle East and Europe for more than two decades in the recruitment of professional labourers, machine operators, scaffolders, electricians, and equipment repairmen, among many other professions.
Construction of Highways
We are professionals in staffing initiatives for road construction. We have aided businesses in the international recruitment of professional labourers, drivers, and machine operators for global road-building projects.
Oil & Gas
We assist Oil & Gas companies in recruiting qualified candidates from all over the world. We have assisted O&G firms in recruiting tens of thousands of entry-level and mid-level employees.
Facility Administration
Regardless of the size of the facility management personnel requirements, we are capable of meeting them. On a permanent, temporary, or contractual basis, we assist organisations worldwide in locating the appropriate talent.
Security
We assist organisations with international candidate recruitment in security as security is currently one of the most pressing concerns. Our recruitment portfolio for the security industry includes watchmen, security guards, etc.
MEP (MECHANICAL, ELECTRICAL, AND PLUMBING) 
Over the past two decades, we have supported businesses in recruiting thousands of qualified candidates for entry-level and supervisory roles in the Mechanical, Electrical, and Plumbing departments.
Hospitality
In the middle east, we have screened and recruited the top candidates for years, including butchers, multi-cuisine chefs, delivery crews, baristas, and many more professions.
Wish to know how human resource outsourcing with Soundlines can benefit your company? Click here to schedule a call back from one of our overseas manpower experts.