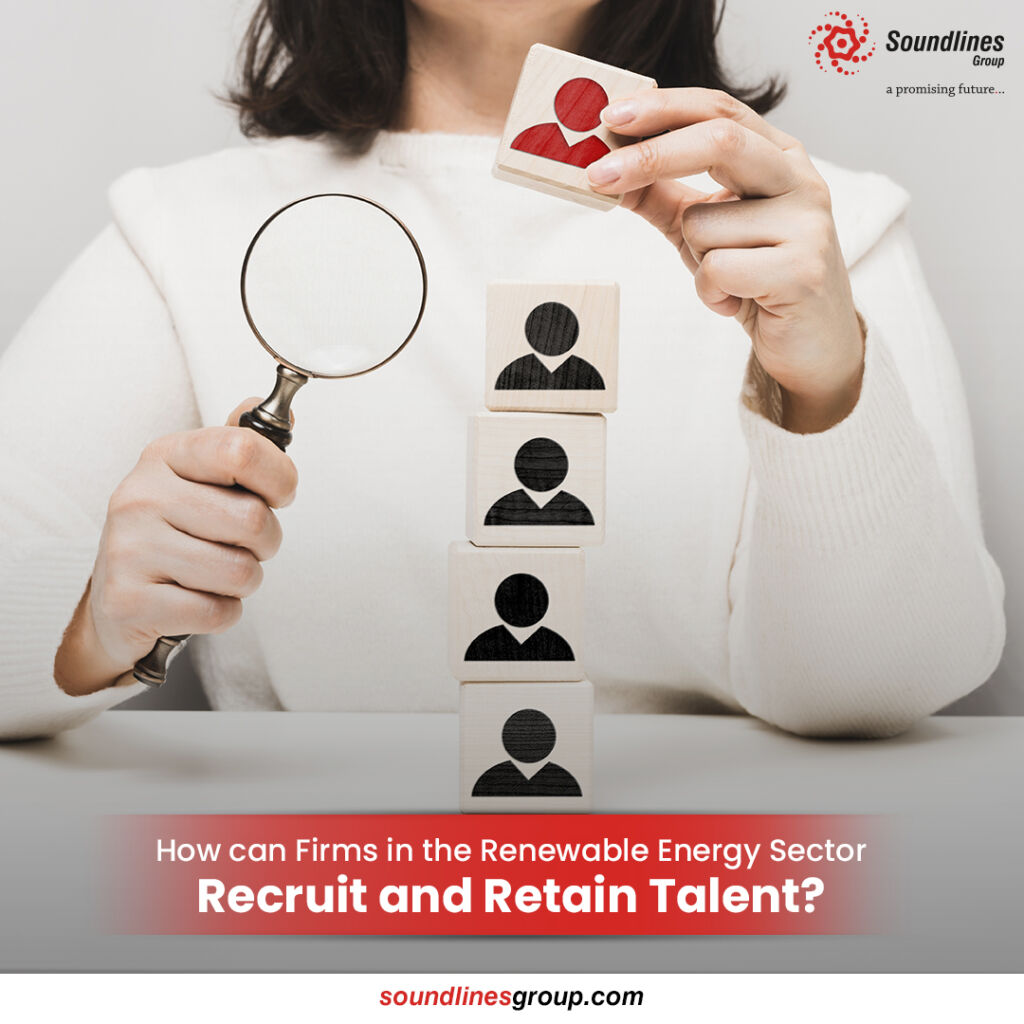 Because of critical climatic demands, becoming green is no longer optional. The energy transition is progressing, and businesses are establishing policies and plans to fulfill their local and global net-zero ambitions. A skilled workforce is essential to meet the increasing demand for sustainable energy production. There is a need for more skilled field expert engineers in the renewable energy industry. Recruiting managers must examine the best ways to attract and retain top talent.
Abilities in transition
Global Energy Talent Index (GETI) research presents the latest insights into worldwide employment trends among the difficulties and changes in the energy business. The 2022 GETI Report collected poll data from 10,000 energy experts and revealed that transferable skills enable people to transition across energy industries easily.
In the previous 18 months, 21% of the Renewables workforce came from a different industry, with the bulk coming from either Oil and Gas or Electricity, at 28% each. In the next three years, three-quarters of participants would consider transferring to a different energy industry, with power becoming the top option for 47%, followed by oil and gas with 37%.
31% identified chances for professional advancement as the primary reason for moving industries, followed by innovation (14%) and Sustainability (3%). (15 percent).
Guidelines for attracting and retaining green talent
Our staff is increasingly interested in options for professional advancement, relocation, and sustainability. They are eager to learn and appreciate an excellent standard of living and a strong business culture. To draw in and keep these specialists, recruiters must:
Emphasize chances for professional advancement
The 2022 GETI study identified career advancement as the primary reason for moving industries. Employers in the Renewables industry must emphasize professional advancement possibilities or risk losing skilled employees to national or international competition. Some businesses may use their location to their advantage.
Increase development and training courses
63% of respondents to the 2022 GETI Study believe that improving in-house training and development trailed by retraining current staff, is the best method to acquire the essential skills to face the difficulties of an evolving energy environment.
Just 36% feel that hiring from outside the industry should be a top priority. Training programs facilitate the development of defined professional routes and enhance motivation. Your organization should thus undertake this project, which will attract fresh workers and keep your employees engaged.
Evaluate benefit plans
It is a fantastic tactic to identify additional characteristics that attract talent and to examine different working styles. Particularly in a post-Covid world, leaders must do a complete analysis of what their constituents value. This younger generation of energy professionals highly values advantages such as time off, mental health programs, relocation options, and a commitment to diversity, equality, and inclusion (DEI). According to the 2022 GETI Report, the majority of employees feel that environmental, social, and corporate governance (ESG) is a factor in determining whether they will stay with their firm or leave, although lifestyle and family are more influential in employee relocation choices.
Fulfill compensation expectations
The renewable energy industry has seen a post-pandemic pay increase. 40% of experts reported a salary increase in 2021, while 61% anticipate a salary increase this year. A clear and compelling offer is essential for hiring the appropriate individuals and may make all the difference.
Can outsourcing your global employment needs benefit your company? 
One of the highly reputed Global Employment companies 'Soundlines', provides fully integrated international talent resourcing and outsourcing services to clients. Additionally, Soundlines serves both blue-collar recruitment and white-collar recruitment in varied industries, doing the search for the best recruit more defined and successful every time.
Soundlines has offices in 23+ countries to facilitate the recruitment process for both employers and candidates. Soundlines offers organizations access to its global experience while maintaining a local presence, ensuring that it understands your brand, culture, needs, and future goals.
Soundlines has served clients in the UAE, Saudi Arabia, Kuwait, Qatar, Bahrain, Poland, Russia, and Romania as a leader in the international HR recruitment industry for over two decades.