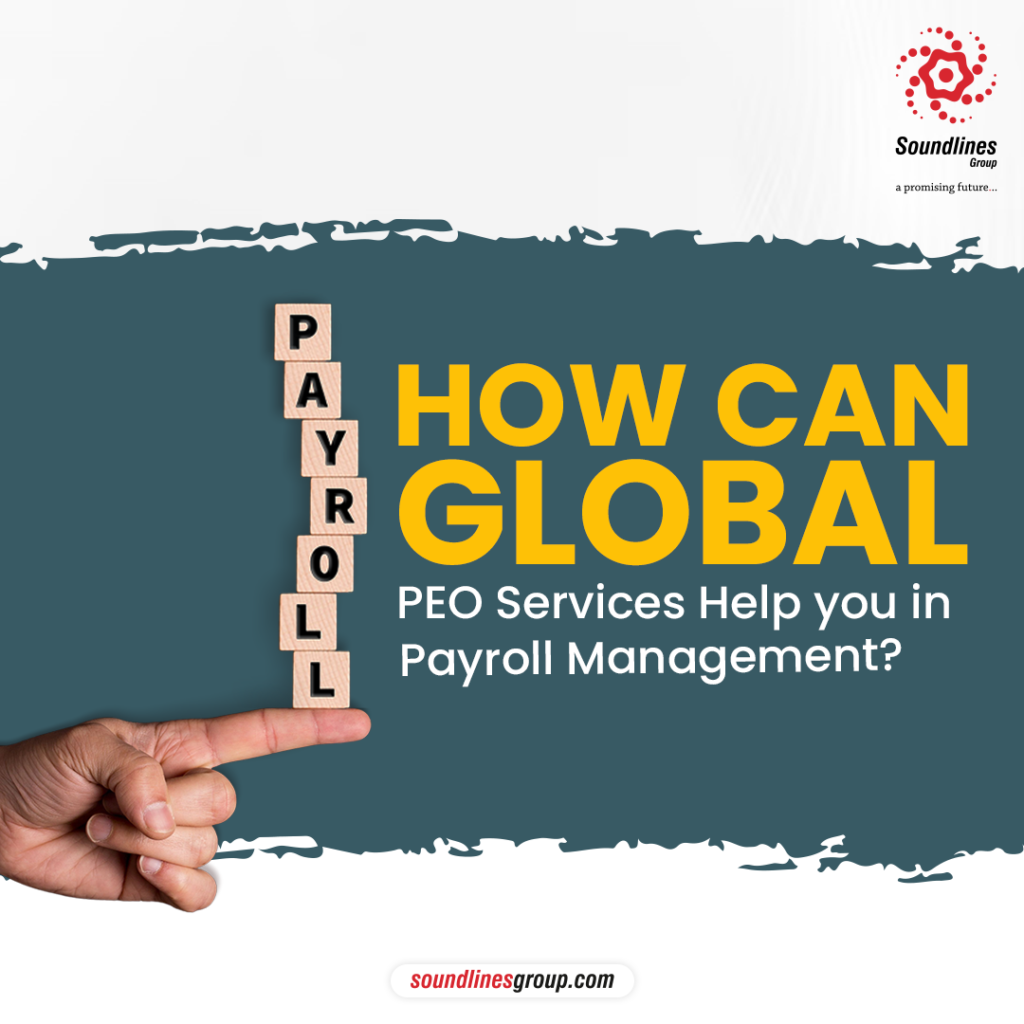 Professional Employment Services
Payment processing is one of the essential functions of an organization. 
To obtain more control and comprehension, businesses often seek cost-effective systematizing methods.
In the past, you may have questioned why you should outsource your global payroll to a third party. If you have not yet shifted your payment to any other payroll management service provider, the following list will help you make the right option and take the next step toward greater development.
Flexibility to explore more areas
Monthly payroll processing requires one-time customization and simplification of Standard  Operating Procedures, Policies, and Processes. Outsourcing payroll processes allows an organization to focus on revenue-generating initiatives. As time is money, it is about maximizing its use and spending it in the proper areas. As payroll is not one of the primary revenue-generating services, many businesses outsource this process to well-established and well-equipped corporations, concentrating on revenue-generating functions and other crucial areas of strategy and execution.
Contracting out interactions with government entities/officials and financial organizations
Registration, paperwork, taking remedial action, and keeping abreast of changes in government regulations and procedures — all of these are continual activities.
It requires time to get and become familiar with this information and numbers, it is also time-consuming. Why would you as an organization choose to handle this on your own when there are professionals who could do a better job?
Acquiring Precision via Professional
In addition to freeing up your time for preparation, strategizing, and executing revenue-generating initiatives, outsourcing your payroll tasks ensures that they are accurate and hassle-free.
As you engage in outsourcing, you also get into a legal contract with timelines and every other professional provision requiring precision, efficiency, and efficacy.
Best Market Standards and Profiting from Opportunities
Technology has made things easier and quicker; outsourcing your payment systems to the finest in the field can provide advantages by not only keeping you up-to-date but also ensuring that your processes are optimal without requiring a significant investment in software.
Cooperation from the industry leaders
One of the few advantages of outsourcing an organization's service is the ability to hire the most qualified person for the position. Your outsourced function is handled by a group of people, not a single individual. Outsourced services rely on the skills of experienced people, and payroll outsourcing is no different. These experts would establish payroll processing services and best practices.
Fraud detection and security enhancement
Keeping fraud in control is one of the most significant advantages of outsourcing payroll services. As you delegate responsibility for management and processing to a third-party firm. Consequently, service providers will be responsible for the quality and precision checks.
Effectivity and Productivity
As the processing of payroll has been handled and contracted, there is no danger of delays. As wages and payments are made on schedule, this indirectly increases efficiency for the staff and customers.
Avoiding Penalties
Any delay in completing paperwork, making payments, tax filings, or obtaining a license might result in fines. But by outsourcing payroll functions, these obstacles and inconveniences may be eliminated.
Minimizing Money and Time by Attracting Skilled Professionals
Understanding where to spend is also a skill, and the appropriate investment yields several rewards. This is true in every way, particularly for business owners. Activities such as Payroll, Accounting, and a few others that may be delegated should be considered, and the time spent should be maximized. As proof of a company's commitment to development, this investment not only reduces expenses and frees up labor, but also attracts top talent.
A global employment partner is an answer to global hiring challenges. A prominent platform supplier will combine completely enabled technologies with legal matters, economic, and HR experience to expedite and support payments, taxation, perks, and other HR procedures for global recruiting.
A global employment platform can be advantageous for your business if you want to:
Reduced hiring fees

Accelerate your market launch

No entity is required to hire talent anywhere in the world quickly and easily.

Reduce risks associated with non-compliance
Soundlines specializes in Global Human Resource Management and can manage the intricacies of essential procedures that usually absorb the time and attention of leaders, enabling you to devote your energy and funds toward long-term objectives and, most significantly, your employees.
If you are interested in learning more about how your company can join the global hiring trend in your industry, we invite you to contact us for more information about hiring team members internationally through a global employment company.
View this post on Instagram

Wish to know how human resource outsourcing with Soundlines can benefit your company? Click here to schedule a call back from one of our overseas manpower experts.