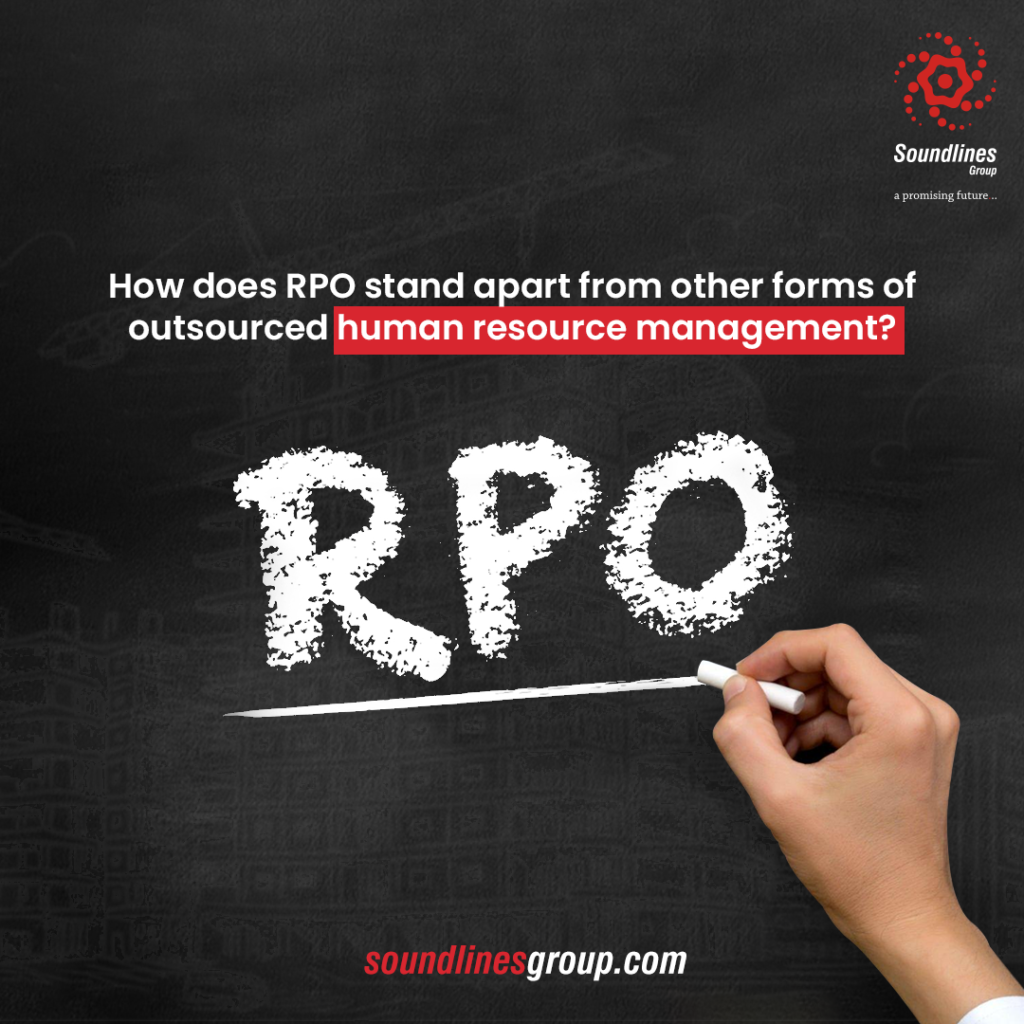 The term "recruitment process outsourcing" (RPO) refers to the practice, common in the corporate world, of handing off the task of finding and hiring new employees to an outside firm. This consultant works on the company's behalf to improve recruiting processes and boost returns while minimizing your employee acquisition costs. When it comes to the hiring process's planning, execution, and outcomes, RPO service providers take on greater liability than traditional recruiting agencies.
What exactly are the RPO services?
The aforementioned frameworks may be used for any of the following applications:
            Excellent for estimating staffing requirements both now and in the future
Activity on the Part of Hiring Managers
           Facilitates enhanced interaction between recruiters and candidates
Methods for Managing Strategic Sourcing
            Assists in pinpointing the venues where top-tier job prospects may be found
Examinations before employment
           Check the applicants' credentials, including their work and education records,
           and other relevant documents.
Employment opportunities for recent graduates
            Useful for creating graduate outreach programs such as internships, 
           work experience placements, summer programs, and traineeships
Attracting and retaining top talent
            Increases the chances of successful hiring by highlighting the firm 
            and its culture to potential personnel.
Methods for Managing Applicants
            Provides a seamless experience from candidate targeting to successful onboarding.
Helping Recruiters Make Better Decisions With Data
           Assists in the formulation of procedures and checklists for 
           measuring and identifying recruiting metrics.
Management of risks and compliance requirements
           Required making sure that all aspects of the hiring procedure 
           follow the law and ethical standards.
 Why is RPO significant?
The majority of executives are concerned about outsourcing such a crucial role. The following factors, however, explain why firms need RPO services to survive:
With precisely planned tactics, RPO minimizes incorrect recruiting choices, hence enhancing the process's stability and efficiency.
RPO relieves your HR staff of their international recruiting responsibilities, allowing them to focus on essential day-to-day duties.
RPO functions as a business partner and an extension of the internal HR team. Similar to every other organization member, they are committed to onboarding the appropriate individuals.
RPO providers devise talent acquisition tactics that provide firms with a competitive advantage over their rivals.
What are the important RPO phases?
In deploying any of the aforementioned RPO services, providers normally adhere to the following guidelines:
Data gathering – The RPO implementation manager collects information on the organization's current recruiting procedures (e.g., trackers utilized, internal vs. external hiring, and interview styles) and performs a stakeholder analysis. This is the most important step in installing an RPO service, and it may take as long as three weeks.
Method mapping – The RPO provider prepares a comprehensive process map that outlines the responsibilities of the internal talent acquisition team, Human resources, managers and recruiters, and the RPO team. 
Change management – When new teams begin to grow or concentrate on their duties, a change management strategy must be in place. This will define how the organisation should manage internal communications and timetables to ensure a seamless onboarding process for RPO personnel.
Training – Each corporate stakeholder and RPO team member will get training to guarantee the success of the process. The purpose of the training is to ensure that everyone has the same understanding of the new recruiting procedure, technology, and duties.
Frequently Asked Questions about Recruitment Outsourcing
Q: How do most corporations feel about recruitment outsourcing?
A: The community generally approves recruitment outsourcing. Studies show that over 90% of hiring managers at small, medium, and large businesses outsource some aspect of the recruitment process. By contracting with an outside agency, businesses free up internal resources to focus on other areas, such as product development, marketing, finance, etc. The time, energy, and money saved by not having to develop and staff an HR department make RPO partnerships especially attractive to smaller businesses. They're free to focus on developing and expanding their company while the recruitment partner takes care of staffing needs.
Q: Who is the RPO contact's direct report: the hiring manager or the in-house recruiter?
A: Top RPOs in the industry today prioritize open communication with HR professionals at all times. In reality, they recruit managers because they know such individuals have what it takes to have a positive and productive working connection with prospects.
However, choosing an RPO partner is a strategic choice made by a company. When the recruiting manager is unavailable, or when a large number of people need to be hired quickly (requiring extensive applicant screening), RPOs sometimes collaborate with internal recruiters. Although the in-house recruiter may be the first point of contact, the hiring manager should be engaged from the start. This allows the in-house recruiter to concentrate on more important responsibilities and learn how to best use the RPO partner's services.
Q: Can RPOs hire in mass quantities?
A: The answer is yes. Given the current hiring climate, where people are more often employed on a project basis, RPOs are aware of the difficulties businesses face if they attempt to manage volume internally. Companies can swiftly evaluate candidates and make mass hires thanks to their mobile-friendly solutions. They do preliminary checks on applicants, allowing you to expand while still giving new hires and hiring managers the greatest possible experience.
Q: Is it best to work with an RPO when there is a short-term or seasonal need for employees?
A: There is no need for a company to make a long-term commitment to a certain number of employees when working with an RPO partner. So, in short, a collaboration with an RPO gives you options. RPOs, or business process outsourcing, are used by both startups and large corporations to capitalise on their combined knowledge and resources. The lack of a time commitment and material investment makes this method particularly well-suited for seasonal or temporary staffing needs.
With Soundlines, you can have your contract or on-demand staffing completed most accurately and professionally.
Why choose Soundlines for all your manpower requirements? 
We provide manpower for various industries, including Engineering, Electrical, and Mechanical, as well as Helper, Oil, Gas, and Construction.

We take full responsibility for providing the most qualified personnel to empower your team. 

We recognise our responsibility to provide qualified personnel.

Our services will not leave you with a gaping hole in your wallet. We ensure that clients receive the best value for their money.
View this post on Instagram

Request a callback if you are looking to outsource your human resource management to an RPO solutions provider.