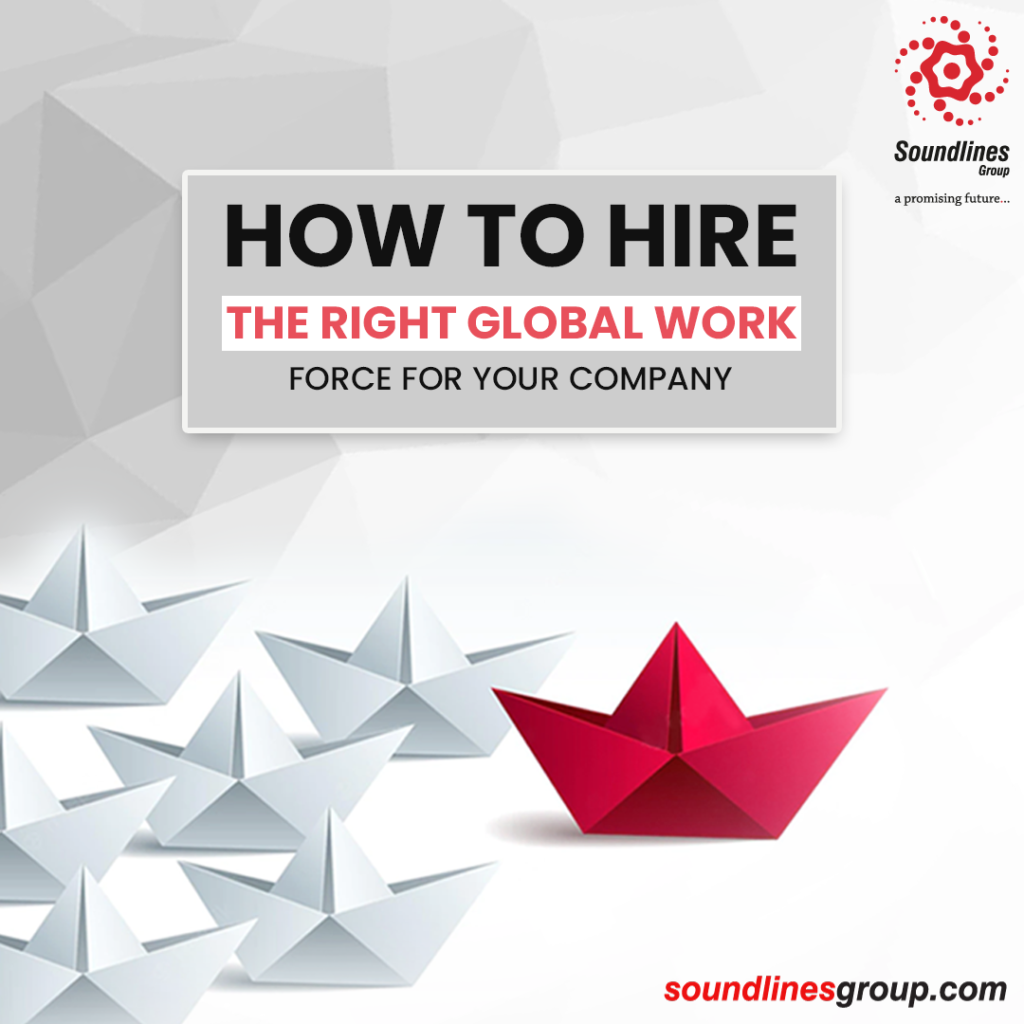 International Manpower Recruitment Numerous protocols must be adhered to when hiring the ideal applicant. An ample amount of time is required to conduct a thorough recruiting procedure, which includes advertising, screening candidate profiles, and conducting telephone, written, and face-to-face interviews. Throughout the whole procedure, both time and money are used.
In addition, large corporations follow a structured recruitment process. Hiring the right global PEO (Professional Employment Organization) is one of them. Continuous recruitment or retention at times becomes difficult for any business; therefore the most effective recruitment strategies that can save your firm its manpower recruitment costs are: 
Updates to the company's site frequently might increase the number of applications. In addition, there are incredible methods for making a website more appealing. Numerous employers include complimentary refreshments and other perks in their job postings. When job-seekers visit your website, you may also educate them about the company's advantages and greatest features to increase their interest in the position.

Social media plays a significant role in a society where everything is accessible with a single click. Also, for job posting, it is recommended to use social media to its fullest extent. LinkedIn is the most popular professional network, and it takes less than a minute to submit a job ad. Utilize the fact that a large number of individuals will be commenting on or visiting your website when you place the employment ad there.

In contrast, Facebook and Instagram attract a substantial number of passive job searchers. Simply type the necessary information and upload it to your company's Facebook page or relevant groups. If you can add a little amount of money to your budget, you may also employ premium services

Inform your staff that you are searching for the ideal individual with enthusiasm. You may disseminate the information by posting it on the office bulletin board or by using the intranet network.

This strategy, which has halved the cost of recruiting, has been adopted by a large number of startups and SMEs. Employers often recognize a candidate's potential and give him or her a job in the shape of promotion while internal recruitment. Subsequently, the employee receives training to acquire all essential abilities. Try to locate the most excellent match inside your premises instead of searching elsewhere.

Some businesses use the employee referral option. This is the ideal strategy to inspire other workers, as they will get a bonus for suggesting the most qualified individual. On the other side, it will also help the firm as it saves a significant amount of time on HR's desk and helps the organization receive better candidates.

To choose the ideal applicant, a corporation maintains several profiles. You may still reach out to them and inquire whether they are still interested in the employment. This may help the HR department save time on screening and processing.

The most cost-effective way to get the right candidate would be to approach an organisation like Soundlines while migrating to a global workforce. Why so?
A global HR outsourcing partner possesses a level of competence that can be utilised at various expansion stages of a corporation. Ensuring the right management of complex overseas payroll and tax circumstances keeps the business running smoothly and the employees at peace. 
A global HR outsourcing partner also assesses your position and provides the best feasible courses of action that will not only fix the current problem but also alleviate future challenges.
Working with a global partner like Soundlines allows you to benefit from our expertise in global mobility. We will assist you in navigating the difficulties of tax and payroll compliance by providing you with a wide selection of workforce growth alternatives. Through our shadow payroll system, Soundlines simplifies the management of your worldwide workforce by providing you with correct and essential tax gross-ups for all employees.
Key takeaways – selecting a recruitment agency to locate top talent
If you wish to expand globally and need specialised talent, an international workforce recruitment agency can assist if you choose it with care.
Here are our most important takeaways:
Look for a specialist who will thoroughly comprehend your needs.

Ensure they have the capability and footprint to deliver where the position is being filled.

Ask what other services they offer to ensure your continued compliance.
One of the highly reputed overseas Manpower recruitment companies 'Soundlines', provides fully integrated international talent resourcing and outsourcing services to clients. Additionally, Soundlines serves both blue-collar and white-collar recruitment in varied industries, searching for the best recruit more defined.
'Soundlines' also ensure that a high-quality candidate is hired and demonstrates steady growth. Therefore, it is a good idea to seek out the best international recruitment agency HQ in Mumbai in order to hire the most qualified overseas candidates for the right position.
'Soundlines' has an office presence across 24+ countries to make the process easier for both employers and candidates. 'Soundlines' provides organizations with access to its global experience while maintaining a local presence, ensuring that it comprehends your brand, culture, needs, and future objectives.
We follow a strategic and scalable model of recruitment model recruitment process step by step as mentioned below.
Understanding client demands
Recruitment experts at Soundlines, closely evaluate the human resource requirements received by the company and proceed with creating the work plan.
We further understand the job description of the workforce required and outline a robust recruitment strategy to attract ideal candidates internationally.
Publishing adverts in the newspaper
We publish print and digital advertisements with job details to attract eligible and qualified candidates for the required job positions.
Sourcing from existing data banks
We also churn out qualified candidates from several thousands of profiles from our existing data bank and reach out to them for screening.
Screening of shortlisted applicants
We screen the shortlisted candidates' applications, conduct phone or video interviews, and select the best candidates.
Interviewing the candidates
The personal interview process completes seamlessly at Soundlines, thanks to our cutting-edge state-of-the-art infrastructure with meeting rooms & conference halls equipped with the latest technology.
Training and practical test
Along with comprehensive safety orientation & productivity evaluation, Soundlines is fully equipped to train candidates & prepare them with a skill recognized by international standards.
Conducting Medical examination
Based on the results of a medical examination, employers are able to determine if a candidate is physically and mentally fit to perform the duties of the position
We have developed a proven framework to ensure that visa applications are processed quickly and efficiently, regardless of the country.
Immigration clearance paperwork
Immigration specialists at Soundlines advise candidates on all prerequisites for submitting the adequate documentation required for immigration clearance and departure.
The candidates travel to the host country, where they are received by the company personnel and transferred hassle-free to the host location.
Candidate Evaluation report from the client
The client company then provides an evaluation report of the candidates to which Soundlines back the company with any manpower challenges that arise in future.
Soundlines has been a HR recruitment leader for over two decades, serving clients in the UAE, KSA, Kuwait, Qatar, Bahrain, Poland, Russia, and Romania.
With a massive database of over 500,000+ candidates, our clients never lose hope in finding the "right fit," and with the best in-house specialty centers and qualified technical evaluators for every job trade, finding the "ideal candidate" is a breeze with Soundlines. 
If you are an employer looking to hire a workforce internationally, click here to schedule a callback.