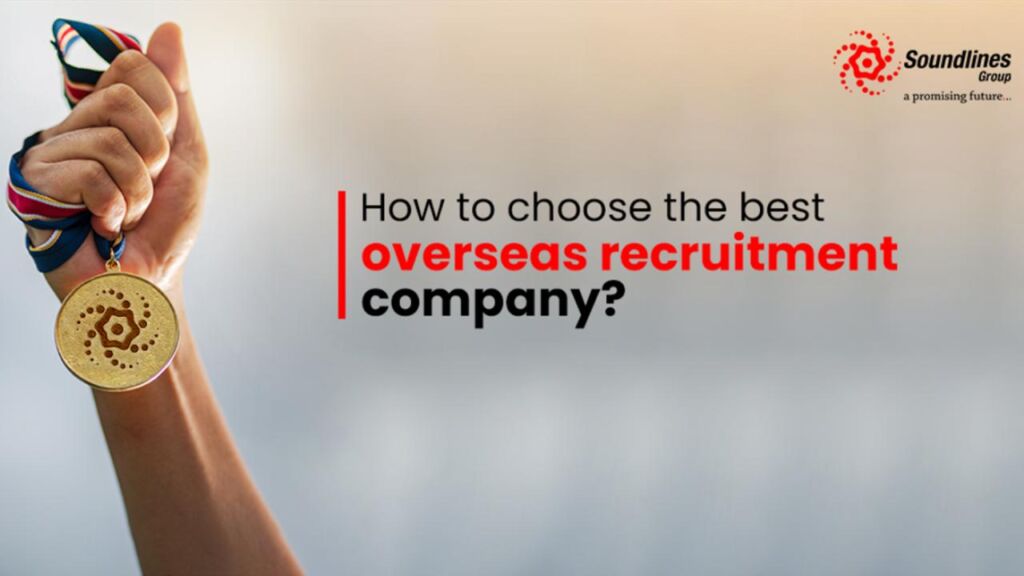 As the competition for talent "heats up," there is a growing demand for HR professionals to revolutionize how they attract, onboard, and retain top personnel. Recruitment Process Outsourcing (RPO) companies assist businesses in staying ahead of the competition by delivering cost-effective, timely, and high-quality strategic recruitment solutions.
How may Outsourcing International Recruitment benefit Your Business? 
Each organization has its own motivations for outsourcing, but the benefits are extensive, allowing HR to not only attract top talent but also the right talent for their business. This may include project-based RPO solutions for one-time, business-critical hiring needs, as well as longer-term, fully-sourced solutions in which the provider becomes an integral part of your internal team and brand
Increased recruitment efficiency
An international RPO solution boosts overseas hiring and operational effectiveness by creating a solution that attracts the finest personnel available in terms of cultural fit and skill set while lowering the time and cost of international hiring.
Strategic and proactive talent mapping and pooling can drastically reduce a company's time to hire, generate talent that is future-proof, and offer a completely global scalable solution to handle employee surges in hiring demand.
Enhanced performance
In recent years, the field of international talent acquisition has evolved swiftly, with the advent of new technologies such as artificial intelligence (AI) enabling innovative organisations to recruit talent. However, not every organisation has been able to adjust swiftly enough to the changes.An RPO provider will be able to provide your company with access to the most recent tools, technologies, employee database and knowledge.
New techniques, including artificial intelligence, video interviews, and other online applicant attraction and selection processes, have led to a 40 per cent reduction in hiring time. These advancements in process automation and technology enable businesses to reengineer a more effective and efficient selection process, thus enhancing the overall brand and applicant experience and decreasing the time to hire.
Cost savings
For many businesses, the exact cost per hire cannot be precisely determined. An overseas RPO provider will soon be able to comprehend your current cost per recruit while automating processes to minimise the total cost of hiring. While the primary objective of any international RPO provider will be to attract and engage excellent people, cost savings must also be a priority.
This ensures that the necessary talent is hired internationally without increasing costs and that the quality of hires is not compromised in favour of cost.A cross-border RPO solution will provide consistent cost savings relative to your present cost base. Examples include, but are not restricted to:
Decreasing hiring wait times (ultimately reducing the overall cost)

Reducing per-hire costs and related expenses

Reduced advertising costs

Reduced employee attrition

Enhancing the quality of hires
Long-term success is achieved through Recruitment Process Outsourcing.
As the talent market continues to shift and evolve, it is essential for organisations to decide the optimal strategy for long-term success. Not every organisations will need to minimise costs, but every organization will need to prepare its talent pipeline for the future. Engaging an international manpower supply company will give you the experience, innovation, scalability, and diversity required to execute your strategic talent acquisition strategies.
Before outsourcing your manpower requirements to a recruitment partner, you must assess the credibility of the overseas recruitment agency. The success of your international hiring of personnel is heavily dependent on the visibility and reputation of your recruiting partner. Let's examine how to locate the top recruitment solutions agency in India.
How to choose the best international recruitment company?
To find the best recruitment agency, it is essential to consider the following factors. First and foremost is determining your goals as an employer. If you have a clear objective and know exactly what you're looking for, nothing can prevent you from finding the most qualified candidates for your business. 
Below are a few factors for employers to consider when selecting a recruitment agency.
In numerous ways, recruitment agencies serve businesses. They examine thousands of resumes and search for the most qualified candidate for the position. Conduct multiple background checks in order to save yourself the trouble. A competent recruitment company also handles payroll taxes, workers' compensation, and unemployment benefits for contractors.
The most important factor is that the international workforce recruitment companies, arrange a work visa on their behalf, which resolves all issues both at the employer and employee end. A comprehensive background check is the best method for locating a reputable recruitment solutions agency in India. The majority of employment agencies have a reputation for high turnover.
The statistics may indicate how well they are performing on the market and how many job seekers are approaching them. The primary benefit of utilizing the best recruitment agency is its expertise in the field. In this manner, they will have a candidate who meets your requirements as closely as possible.
One of the highly reputed overseas Manpower recruitment agencies 'Soundlines', provides fully integrated international talent resourcing and outsourcing services to clients. Additionally, Soundlines serves for both blue-collar recruitment and white-collar recruitment in varied industries, making the search for the best recruit more defined. Soundlines' also ensure that a high-quality candidate is hired and demonstrates steady growth.
Therefore, it is a good idea to seek out the best international recruitment agency HQ in Mumbai in order to hire the most qualified overseas candidates for the right position. 'Soundlines' has an office presence across 24+ countries to make the process easier for both employers and candidates.
'Soundlines' provides organisations with access to its global experience while maintaining a local presence, ensuring that it comprehends your brand, culture, needs, and future objectives. Soundlines has been a leader in the HR recruitment industry for more than two decades, serving clients in the UAE, KSA, Kuwait, Qatar, Bahrain, Poland, Russia and Romania. With a massive database of over 500,000+ candidates, our clients never lose hope in finding the "right fit," and with the best in-house specialty centers and qualified technical evaluators for every job trade, finding the "ideal candidate" is a breeze with Soundlines. If you are an employer looking to hire a workforce internationally, click here to schedule a callback.