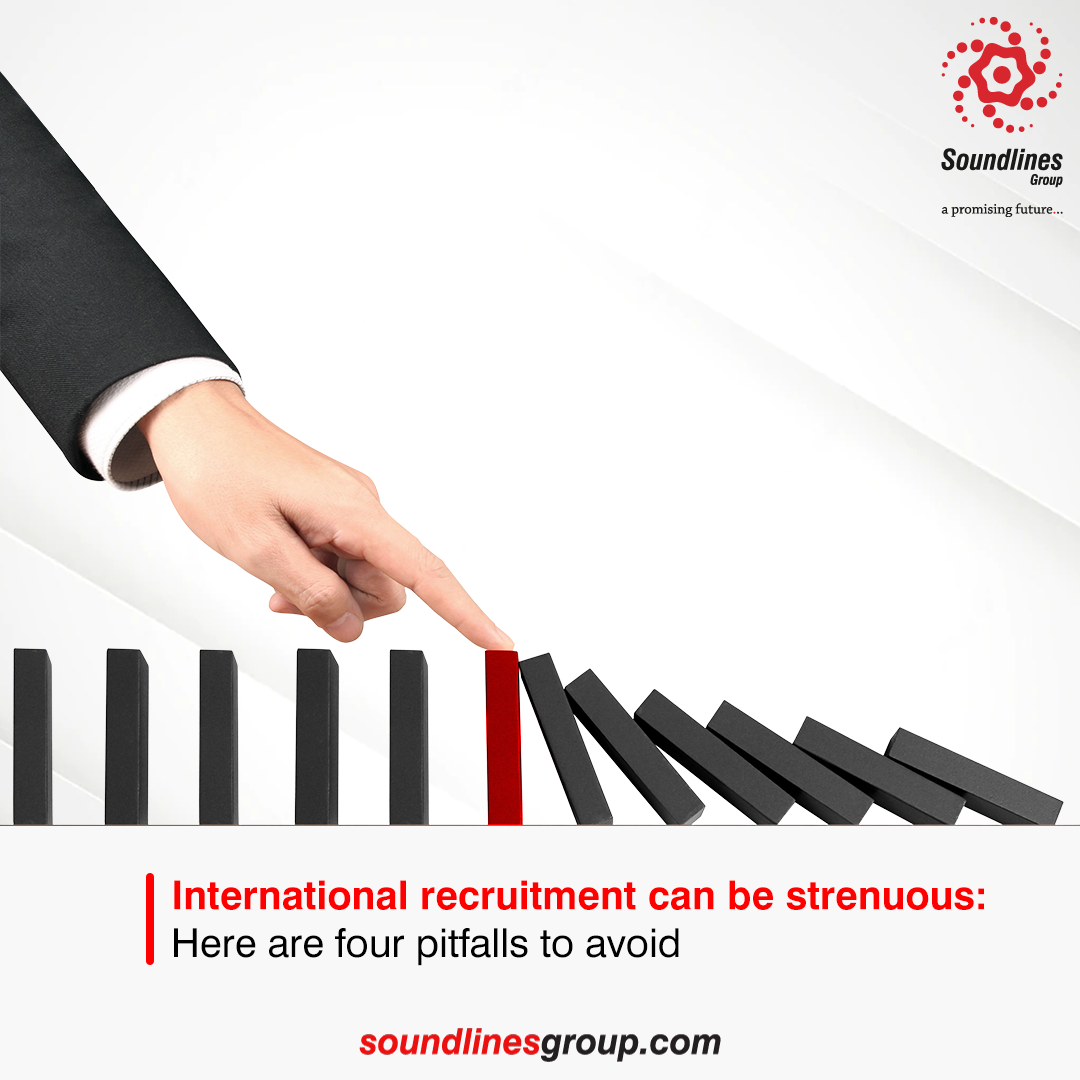 Many companies are expanding their skill searches globally to overcome International recruitment issues and acquire access to more diverse potential candidates. While hiring team members from other countries who offer numerous benefits, the process requires greater care than hiring within the country. If you comprehensively understand local regulatory requirements, such as payroll policies and employee classification, you can efficiently expand your operations internationally, by avoiding fines and other penalties.
Since employee regulations can vary from country to country, here are the four most common mistakes to avoid when hiring internationally.
Employee misclassification as independent contractors
Misclassifying an employee as an independent contractor when they perform the same functions as a full-time employee constitutes employee misclassification. Since incorrectly classifying an employee can result in substantial tax revenue losses, many nations impose severe fines or penalties to ensure that all members of the labor force are correctly classified.

In 2000, the British government enacted IR35 tax legislation to combat employee misclassification. Since the implementation of this law, other European governments have passed stricter regulations and more severe penalties for businesses that misclassify their employees. Before assembling a team, be sure to review the country-specific regulations.
Ignoring statutory benefits and leave time
Foreign nations are particular about their personal, medical leaves, and annual vacations. Rules regarding vacation time can vary by country. In some nations, vacation time is allotted based on an employee's age, while in others, it is determined by the length of time they have worked for the company.
To make sure your company's adherence to local legal and regulatory requirements, you should be aware of the following information when recruiting:
Paid leave obligations and time off. 

Factors like age and service tenure can affect the annual leave

To compete better with local businesses, your company must offer more leave than the national minimum, enticing people towards your company.

The policy for rolling over annual leave

The number of required sick days and whether employees should be compensated while ill

Whether an employee is required to submit a doctor's note to accrue sick days.

Bonus travel and vacations to the employees.

Other mandatory forms of leave and their pay rates

Ignoring flextime policies
Setting and adhering to work policies is one of the best ways to convert tools and global team members into assets. By establishing clear expectations and providing the necessary documentation, you can provide the necessary support for your international hires.
A well-crafted employee policy must be precise and sensitive to cultural aspects. The aim should be to keep your team members aligned by leveraging collaborative technology to protect their confidential data and satisfy quality objectives.
Irregular payment processing
However, the imposition of payroll taxes can vary from country to country.
Companies with global staff may be subjected to different tax rates and government beneficiary policies. Understanding the city authority's payrolls and tax system can prevent possible evaluations and fines.
If you intend to hire a workforce internationally, Soundlines can assist you. 
Soundlines, a global HR recruitment leader, has served clients in UAE, Saudi Arabia, Kuwait, Qatar, Bahrain, Poland, Russia, and Romania for over two decades.
The following industries have been served by Soundlines throughout the Middle East, Far East, Europe and Africa for the past two decades:
Manpower for construction projects
Soundlines has served building construction projects in the Middle East and Europe for over two decades by recruiting professional labourers, machine operators, scaffolders, electricians, and equipment repairmen, among many other professions.
We are professionals in staffing initiatives for road construction. We have aided businesses in the international recruitment of professional labourers, drivers, and machine operators for global road-building projects.
We assist Oil & Gas companies in recruiting qualified candidates from all over the world. We have assisted O&G firms in recruiting thousands of entry-level and mid-level employees.
Regardless of the size of the facility management personnel requirements, we are capable of meeting them. On a permanent, temporary, or contractual basis, we assist organisations worldwide in locating the right talent.
Security is currently one of the most pressing concerns, so we assist organisations with international candidate recruitment. Our recruitment portfolio for the security industry includes watchmen, security guards, etc.
MEP (MECHANICAL, ELECTRICAL, AND PLUMBING)

 
Over the past two decades, we have supported businesses in recruiting thousands of qualified candidates for entry-level and supervisory roles in the Mechanical, Electrical, and Plumbing departments.
In the middle east, we have screened and recruited the top candidates for years, including butchers,  QSR service staff, multi-cuisine chefs, delivery crew, baristas, and many more industry professionals.
View this post on Instagram