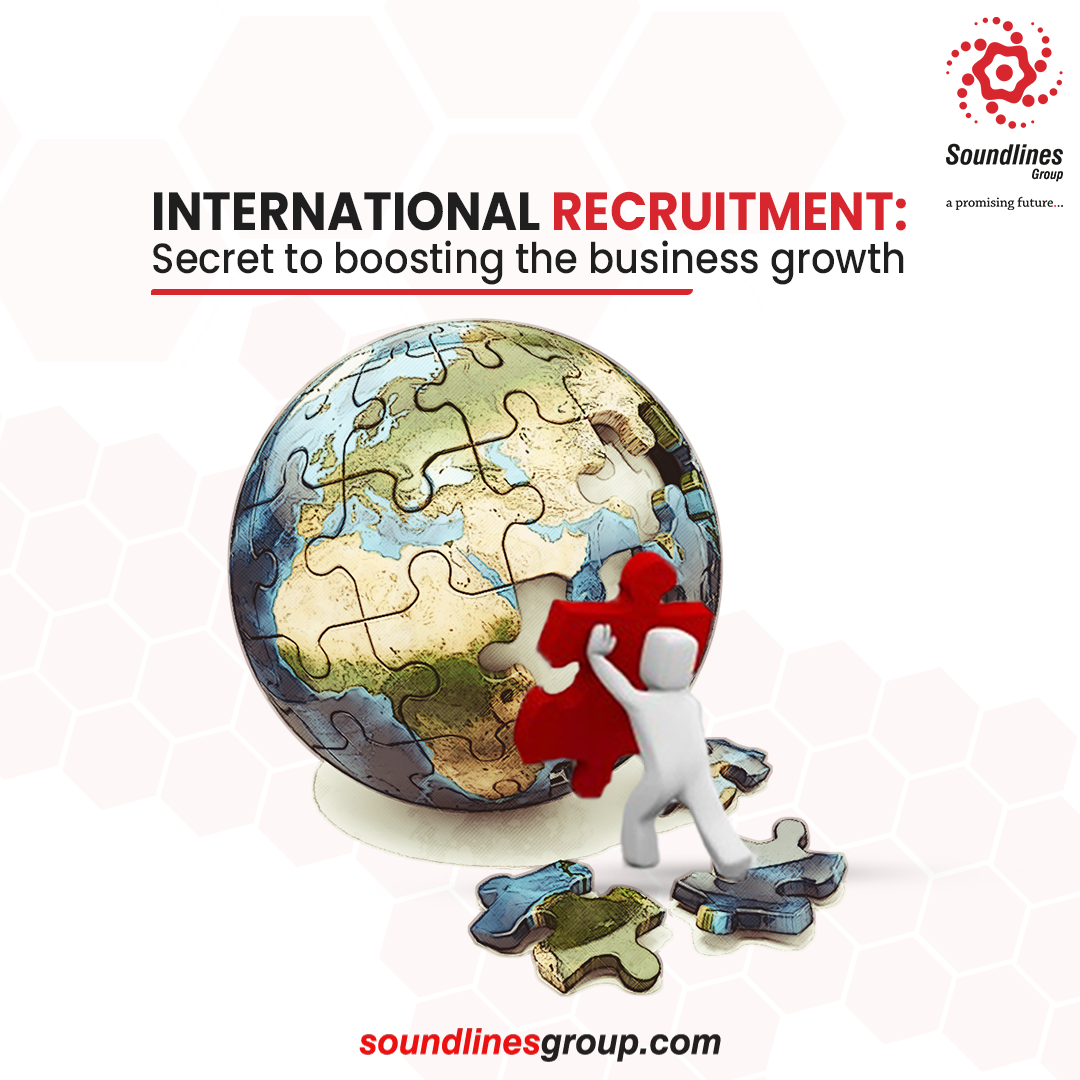 International Recruitment: Secret to boosting the business growth Top-performing industries do not rely solely on local recruiting strategies in the present day. Numerous businesses are reaping the benefits of international hiring, which has advanced the entire sector.
Since 2020, global hiring has significantly increased as companies seek to diversify and utilise cost-effective methods to attract top talent and remain competitive.
Despite the global economic slowdown, many industries and businesses have grown and thrived due to increased global hiring efforts.
Which industries have expanded as a result of global hiring?
While 2020 was a challenging year for many industries, it is reported that industries' global hiring rates increased from the beginning of 2020 to the middle of 2022.
The software sector stands out for its steady increase in global hiring. This is a result of the rising demand for tech talent and the dearth of local talent in many areas, which forces businesses to conduct international talent searches to meet this demand.
Almost every industry has turned to global hiring because it provides a viable solution to talent scarcity and high hiring costs.
Although the value of building a global team is not a secret, the process is not without its difficulties, particularly during economic downturns. The good news is that you can implement a global hiring strategy to reduce costs, diversify your teams, and advance your company's growth goals. 
While hiring team members from other countries who offer numerous benefits, the process requires greater care than hiring within the country. If you comprehensively understand local regulatory requirements, such as payroll policies and employee classification, you can efficiently expand your operations internationally by avoiding fines and other penalties.
Since employee regulations can vary from country to country, here are the four most common mistakes to avoid when hiring internationally.
Employee misclassification as independent contractors

Ignoring statutory benefits and leave time

Ignoring flexitime policies

Irregular payment processing
Employing internationally via a global employment platform
A global employment partner is an answer to global hiring challenges. A leading platform provider will combine fully compliant technology with in-country legal, financial, and HR expertise to streamline and support global hiring payroll, taxes, benefits, and all HR processes.
A global employment platform can be advantageous for your business if you want to:
Reduced hiring fees

Accelerate your market launch

No entity is required to hire talent anywhere in the world quickly and easily.

Reduce risks associated with non-compliance
Global Human Resource Management experts at Soundlines handle the complexities of key processes that frequently consume the time and attention of leaders, allowing you to direct your energy and resources toward long-term goals and, most importantly, your people.
View this post on Instagram
If you are interested in learning more about how your company can join the global hiring trend in your industry, we invite you to contact us for more information about hiring team members internationally through a global employment company.