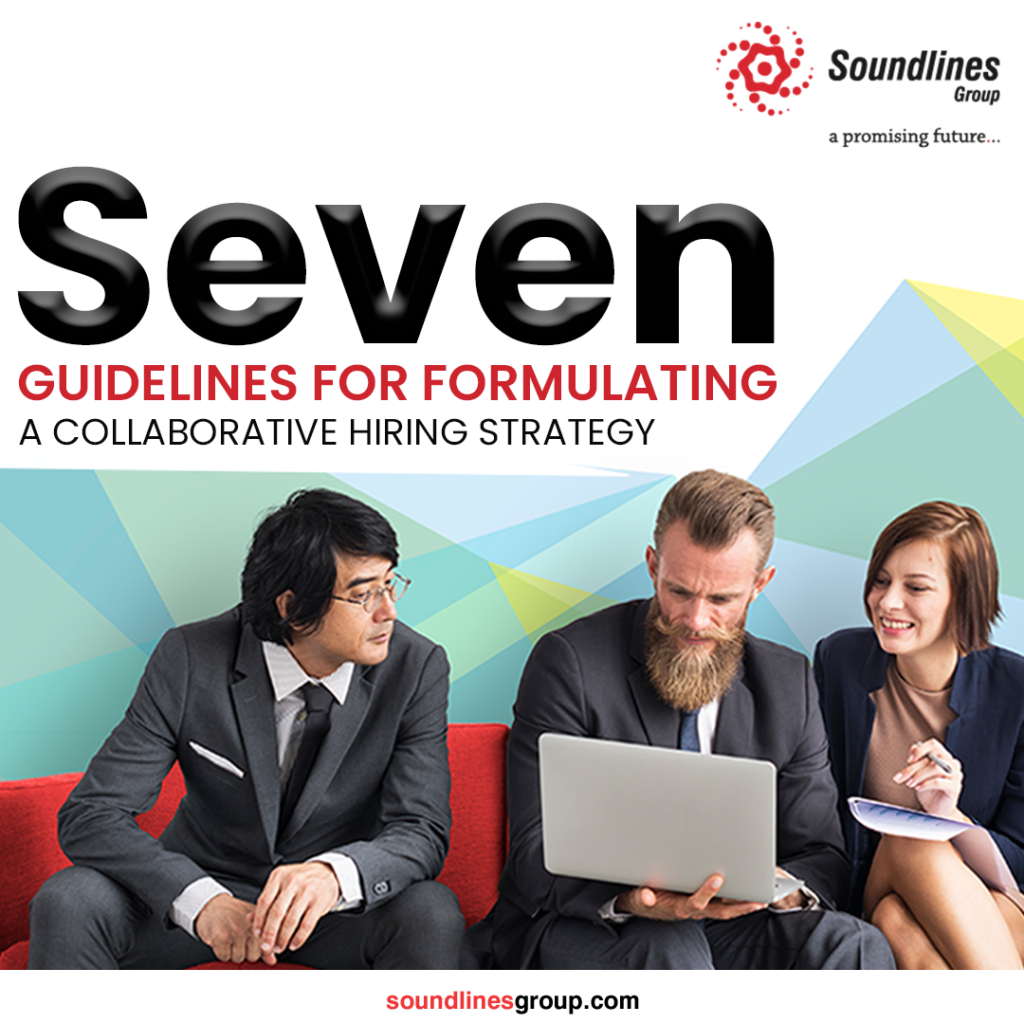 Seven Guidelines for Formulating a Collaborative Hiring Strategy
To operate a successful business, it is necessary to hire the right personnel. People are the heart of a strong organization. This implies that hiring the most qualified candidates is essential for success. And, if you want to recruit and retain the greatest personnel, you must use a collaborative hiring method.
Here are 7 actions for collaborative hiring: 
Get connected
Inviting internal workers to participate in the recruiting process by posting available positions on social media is an effective strategy to modernize your acquisition process. By motivating workers who would work directly with the new worker to promote the job opening on social media platforms such as Facebook and LinkedIn, you can provide potential candidates with a sense of what their group would look like and the opportunity to ask your staff members about the role and the company.
With millions of individuals utilizing these platforms on a regular basis, gaining access to the appropriate talent at the appropriate moment is a breeze.
Set up a system for employee referrals
One of the foundations of collaborative recruiting is an employee referral program.
These initiatives may incentivize team members to suggest prospects for particular job openings. Later, if applicants are chosen, the employee who made the referral receives a benefit, such as a bonus payment, gift certificate, or paid time off.
Interview applicants over the Internet
The next time you can set up an interview with a prospective candidate, ensure that it occurs online before a face-to-face round.
This enables the best member of your collaborative recruiting team to join in from anywhere and manage the conversation with confidence, convenience, and skill.
Need at least two employees to conduct or observe the interview? No issue. Digital interviews may allow an unlimited number of virtual participants.
Incorporate communication
Due to a large number of individuals engaged, communication skills are necessary for collaborative recruiting. As the workers you choose for your recruiting team will likely originate from many sectors and divisions inside your organization, you must prioritize this. Ensure clear and frequent communication with your recruitment staff to prevent misunderstandings.
Try using an Applicant tracking system (ATS).
Utilizing an applicant tracking system further ensures that your collaborative hiring approach is effective and uncomplicated. ATS systems allow you to classify all candidates your recruiting team plans to interview.
While doing so, candidates may be sorted, classed, and handled using the appropriate keywords, enabling your team to arrange interviews with the most qualified people.
Educate your group
You may need to implement training. However, training programs should not just focus on technology.
In collaborative recruiting, teaching your crew how to conduct a professional interview, eradicate their unconscious prejudices, and interact with prospects is essential.
Employ the proper technology
Your collaborative recruiting approach may be simplified and streamlined via teleconferencing tools, networking technologies, an automatic mailing system, and computerized onboarding webinars.
In particular, if you interact with external employment agencies and often need to create and exchange estimates with third parties, quotation tools are a fantastic way to broaden your in-house tech landscape.
If you decide that's too much work, your business may gain from outsourcing your requirements for international manpower employment.
One of the highly reputed Global Employment companies 'Soundlines', provides fully integrated international talent resourcing and outsourcing services to clients. Additionally, Soundlines serves both blue-collar and white-collar recruitment in varied industries, searching for the best recruit that is more defined and successful every time.
Soundlines has offices in 24+ countries to facilitate the recruitment process for both employers and candidates. Soundlines offers organizations, access to its global experience while maintaining a local presence, ensuring that it understands your brand, culture, needs, and future goals.
Soundlines has served clients in the UAE, Saudi Arabia, Kuwait, Qatar, Bahrain, Poland, Russia, Iraq, Israel, Canada, and Romania as a global HR recruitment industry leader for over two decades.