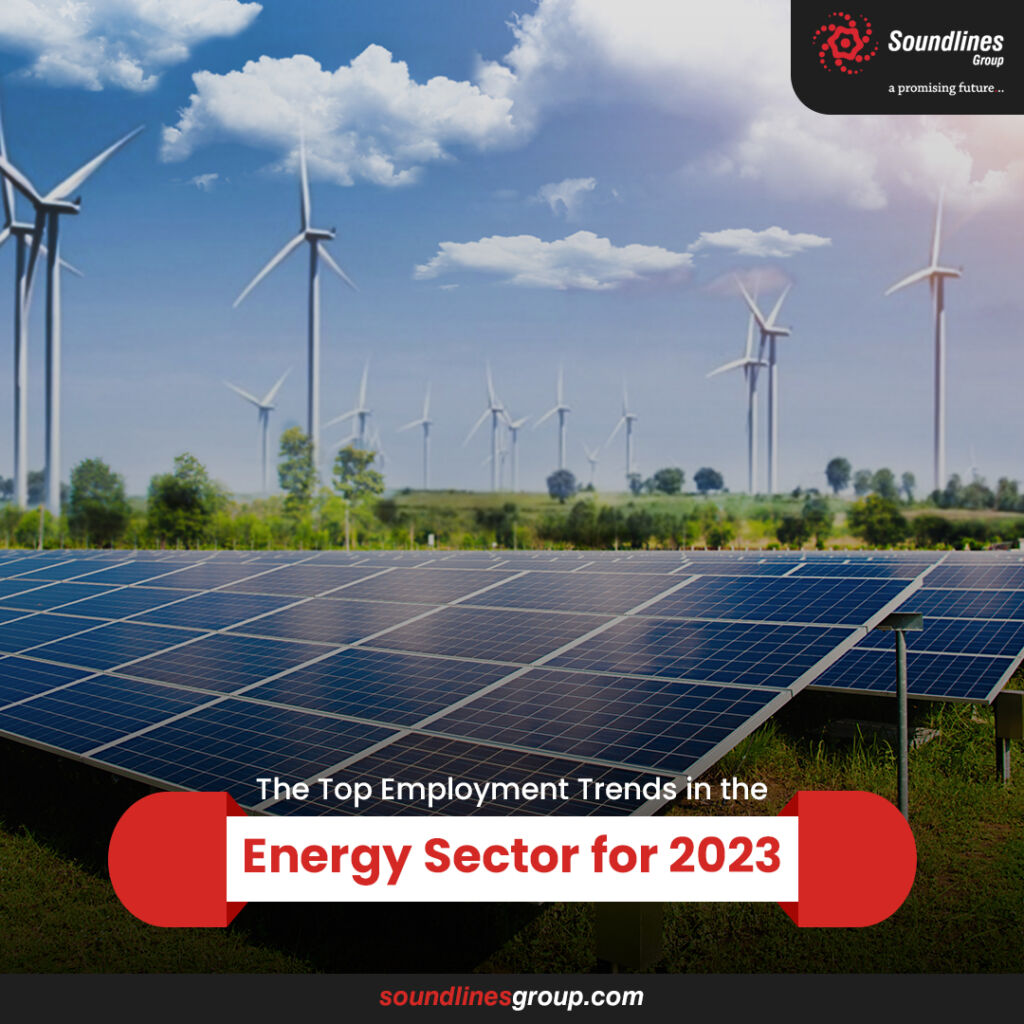 Surging energy costs and shortages have boosted oil and gas compensation and profits, accelerated the energy transition, and contributed to salary rises in renewables. This results in the industry reverting to pre-pandemic pay levels. 
Which industry is the most popular option for energy workers?
According to GETI research, the rise in the price of gas has made oil and gas the most desirable industry for energy employees seeking a career shift. The crisis has raised compensation in the industry, causing incomes to skyrocket above pre-pandemic levels. 44% of oil and gas employees reported a wage raise in the previous year, and two-thirds anticipate similar increases in the next year. 41% anticipate a wage increase of more than 5% in the following twelve months.
Strong rivalry for the oil and gas workforce is inflating salary increases; almost one-third of oil and gas workers report they have now been headhunted over 6 times in the last year.
This indicates a shift in the distribution of power, suggesting that employees are in a better position to negotiate for greater compensation. Additionally, there has been a rise in fair wages, with several U.S. states mandating that firms disclose their salaries. This has produced a workforce that is more empowered and more able to negotiate the employment market. So, employers must emphasize their genuine worth to workers beyond compensation.
Which industry confronts the greatest talent competition?
According to a GETI study, 83% of the nuclear workforce were headhunted in the previous year. The highest percentage of any sector was reported by 19% of those who received 11 or more tries. This is a source of worry for employers, particularly considering that three-quarters of nuclear responders would contemplate quitting their industry for oil and gas.
With just 59% of recruiting managers anticipating salary increases over the next twelve months, the survey shows that poor compensation might be a factor in nuclear workers leaving the industry. This is the smallest projection of any energy industry, which has led to the lowest job satisfaction in the business among the nuclear workforce. The rising demand for nuclear expertise necessitates that firms reflect the value of their employees in compensation and benefits packages to prevent workers from seeking employment elsewhere.
How does inflation affect the petrochemical industry?
According to the survey, the petrochemicals industry has been severely hurt by rising supply chain prices and has seen the most severe skills shortage as a consequence.
71% of petrochemical employees report that their organizations have suffered disruption due to growing supply chain prices, with 44% claiming that this disruption has slowed or diminished recruiting and talent retention. In addition, 41% claimed that pay and benefits had been affected. This is an issue for employers in the petrochemicals industry since perks and compensation were recognized as the primary variables influencing employee job satisfaction.
The economic turbulence has impacted petrochemical businesses' investments in digitization and technology, according to respondents. petrochemical firms rely on oil and gas as feedstocks. This indicates a deceleration in the sector's digital modernization.
Yet, the research also revealed some advantages for petrochemical industry workers. More than half of employees in the petrochemical industry reported a salary increase in the last year as a result of mounting skills shortages and resurgent demand for petrochemical goods. Almost one-fifth of respondents reported a greater than 5% income increase and a work satisfaction percentage of 67%.
Why are salaries increasing in the electricity industry?
In 2022, the incomes of electricity employees approached pre-pandemic levels as a result of an increase in grid infrastructure investment.
While several areas engage in substantial power grid upgrades, fifty percent of power workforce have reported a compensation boost, according to the GETI research. In addition, just 6% of workers saw a salary drop the year before, compared to 16% two years before. This trend is anticipated to continue until 2023, with 72% of hiring managers predicting more wage increases this year and 46% anticipating increases of more than 5%. 
This boost in earnings has contributed to a greater sense of stability in the industry, with just 41% of employees indicating they would seek employment elsewhere, the lowest number among all industries. Yet, the steel market has raised the price of infrastructure construction and grid interconnections. Increasing pricing might drain resources away from wages and bonuses, therefore in order to maintain this high level of work satisfaction, companies must concentrate on broader differentiators, such as sustainability, in their recruiting offerings. The idea of assisting in the battle against climate change is attracting an increasing number of workers, thus this would appeal to people seeking meaningful employment in the power industry.
Why are renewables workers contemplating a switch to oil and gas?
According to the GETI analysis, the increase in fossil fuel costs is causing a transfer of expertise from the renewables sector to the oil and gas industry, which might impede the energy transition. According to the analysis, fossil fuel businesses are profiting from the rise in commodity prices. This indicates that gas and oil have surpassed electricity as the preferred industry for renewables employees seeking higher pay elsewhere. 51% stated they would migrate into the oil and gas industry if they left their present employment. This represents a 14% rise over the previous year. The leading cause of employment unhappiness is compensation (59%), followed by perks (50%). This suggests that the rising wages in the fossil fuel industry are a major appeal.
But, gas and oil is not the only desired industry for workers of renewables. A quarter of employees indicate they would quit the energy business in preference of joining a technology company due to the increasing usage of digital technology throughout the industry.
Seventy-eight percent of green energy manpower have been headhunted in the last year, and almost one-third have had six or more approaches.
Conclusion
The energy sector is experiencing significant shifts in employment trends, driven by surging energy costs, supply chain disruptions, and rising compensation in certain industries. Oil and gas have become the most desirable option for energy workers seeking higher pay, leading to increased competition for talent and salary hikes. The nuclear sector faces intense talent competition, with nuclear workers considering a switch to oil and gas due to lower compensation and job satisfaction. 
The petrochemical industry grapples with supply chain price increases, impacting recruitment and talent retention, while the electricity sector witnesses salary increases due to grid infrastructure investment. Renewables workers are also contemplating a shift to oil and gas, drawn by higher wages. However, the transition to technology companies is also appealing. Amidst these trends, organizations must prioritize competitive compensation, benefits, and other differentiators to attract and retain skilled employees. Partnering with reputable firms like Soundlines Group can provide valuable insights and solutions for addressing evolving manpower needs in the energy sector.
Takeaway
At Soundlines, we have a qualified team of experts on hand who are able to analyze your requirements and provide you with the kind of manpower that you are looking for. If you have any questions or would like more information, please feel free to contact us. Our team ensures that the process is easy to understand and uncomplicated for our customers by handling all of the process's complexities on their behalf.
If you need services related to manpower supply, you can rest assured that we have everything taken care of for you at Soundlines.