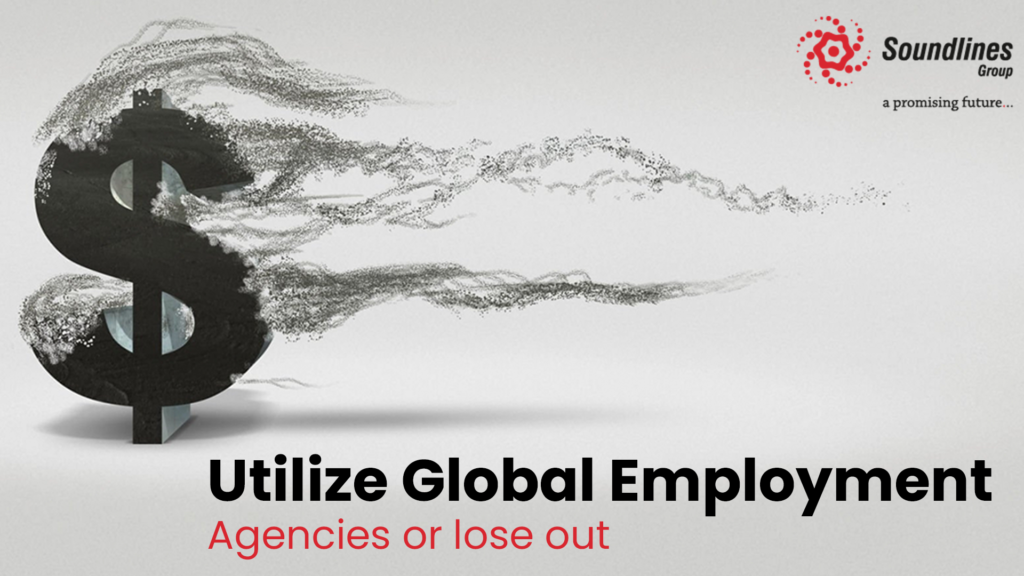 Why you may require a Global Employment Agency?
In the quest for commercial expansion, firms source personnel in countries without corporate presence. Additionally, they must handle the risks connected with corporate residency and permanent establishment.
Approaching a Global Employment Agency may be the solution to these difficulties and hazards. A GEC is intended to efficiently and effectively handle globally mobile employees, especially international workers. Based on a thorough knowledge of the business's goals, it is recommended to do extensive due diligence to determine if a GEC or other comparable vehicle is the optimal answer.
What exactly is a global employment company (GEC) ?
Typically, a GEC is a distinct legal corporation created as a work and compensation vehicle for labors working in global positions when the corporate body does not have its legal structure. This might be expanded to include international remote employees.
The GEC offers services to other group companies in exchange for a business fee or management charge supported by transfer pricing principles.
There are several methods to use the GEC or its equivalent. For instance, it might be a permanent employer, an organization to which employees are temporarily seconded, a payroll vehicle, or a simple administrative center for managing the worldwide mobile population.
What advantages does a GEC offer?
GEC allows for the standardization of management procedures, formulation of pay and benefits packages, and tightening exceptions to the global mobility policy. A GEC will also increase the efficiency of staff management, reporting, and compliance.
Additionally, the GEC is valuable when new markets arise and organizations expand into new territories. Multiple group organizations may use the GEC to centralize and control the growth of permanent establishment hazards.
GECs offer various potential benefits for global organizations. This solves the lack of uniformity that often occurs when organizations from various home nations deploy staff to host countries.
GECs may also better shield the parent firm from the plethora of local employment regulations and lawsuits, and they can accomplish payroll taxes in the GEC's home nation that are more predictable and, in certain cases, cheaper than in many other places. Regarding taxes, multinational corporations emphasize enhancing control, decreasing compliance risk, and managing expenses. A GEC may insulate individuals of a control class from foreign taxation if the activities of an IME produce a tax liability for principal place of business in the host nation. Additionally, GECs simplify the synchronization of tax payments and submitting reports from a single place, instead of depending on many teams in each host nation to conduct these tasks.
One of the highly reputed Global Employment companies 'Soundlines', provides fully integrated international talent resourcing and outsourcing services to clients. In addition, Soundlines services both blue-collar and white-collar recruitment in a variety of industries, always seeking the most defined and successful recruit.
Soundlines has offices in more than twenty-four countries in order to streamline the recruitment process for both businesses and prospects. Soundlines provides organisations with access to its global expertise while keeping a local presence, ensuring that it is familiar with your brand, culture, needs, and future objectives.
Soundlines has served clients in the UAE, Saudi Arabia, Kuwait, Qatar, Bahrain, Poland, Russia, and Romania as a global HR recruitment industry leader for over two decades with the following services. 
Screening

Sourcing

Onboarding

Employment Contracts
Payroll

Banking/ Salaries

Govt Ids

GOSI

Medical Insurance

Driving License
HR Administration
HR policies

Employee Termination

Employee Guidance

Employee Planning

Maintaining Employee Database
HR Advisory and Consulting

Government Regulation

Change Management
View this post on Instagram

If you are an employer looking to outsource your global employment, click here to schedule a callback from one of our experts.