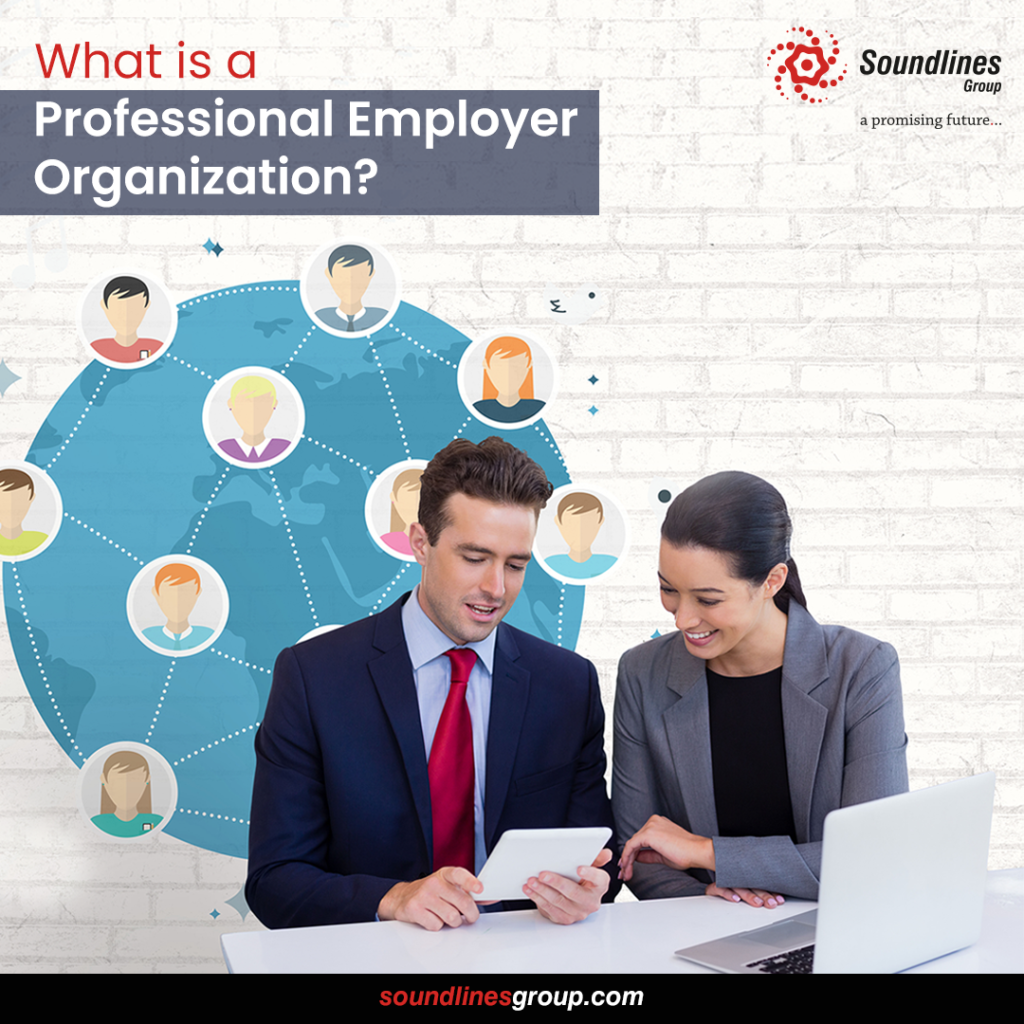 Managing internal human resources (HR) and compliance is challenging and time-consuming. Consequently, a professional employer organization (PEO) enters the picture. It may free you of some of these responsibilities, allowing you to protect and build your business.
PEO Defined
A PEO offers services to your company and its employees as a co-employer. It lets you contract out crucial HR duties like payroll, benefits, and training while guaranteeing adherence to local and national labor laws. By collaborating with a PEO, you can devote more time to refining your products and growing your business.
There are several PEOs available, each offering a distinct range of services. While some PEOs offer the most essential HR services, others provide additional services, such as employee orientation and handbooks, business information, and real-time insights.
What a PEO Doesn't Cover
While a PEO oversees your company's human resources, it has no jurisdiction over your business. You may depend on them to manage employee-related administration and risks, but your responsibility is to steer your organization toward success via operational decisions.
Moreover, a PEO will not replace your HR department. They will instead provide insight into challenging HR situations and organizational transformation projects. A competent and professional PEO will not disrupt your workplace.
When you begin dealing with them, their name may appear on your employees' paychecks, but business will continue as usual. Finally, you cannot depend on a PEO for help with marketing, sales, or product distribution, since this is often outside their business scope.
Advantages of Hiring a PEO
A PEO may offer several benefits, especially for small organizations with little human resource knowledge and expertise. By collaborating with a PEO, you can:
Improve Employee perks
Attracting and keeping great employees could be challenging without offering competitive pay and perks. PEOs have access to a cheap feeling of effectiveness for small businesses since they employ many individuals jointly. They frequently provide healthcare plans, life and disability insurance, retirement plans, employee perks, and more.
Ensure Compliance
It is more difficult to comply with intricate and constantly changing federal and state labor standards. A PEO may assist with benefits and payroll compliance, removing the burden from your shoulders. They are experts in correctly categorizing workers, issuing and filing tax forms, and assuring compliance with the Equal Employment Opportunity Act (EEO) and other regulations.
Save Time and Money
Filing paperwork, negotiating with benefit providers, and understanding labour laws may require considerable time. A PEO may free up your time, enabling you to focus on generating deals and expanding your business. In addition to saving you time, a PEO may help businesses save money by refining their recruitment strategies and obtaining the best insurance and benefits prices.
Bottom Line
If you are a small business owner looking for a sensible approach to handling your HR duties, a PEO can be exactly what you need. Ensure you conduct adequate research and select a reliable service with a successful track record.
How does Souldlines help as a global manpower solution?
With Soundlines, you can complete your contract or on-demand staffing in the most accurate and professional manner possible.
We provide manpower for various industries, including Engineering, Electrical, and Mechanical, as well as Helper, Oil, Gas, and Construction.
At Soundlines, we successfully meet clients' staffing requirements in the hospitality, construction, electricity, and mechanics industries, among others. 
View this post on Instagram

Contact us for the best on-demand workforce supply.