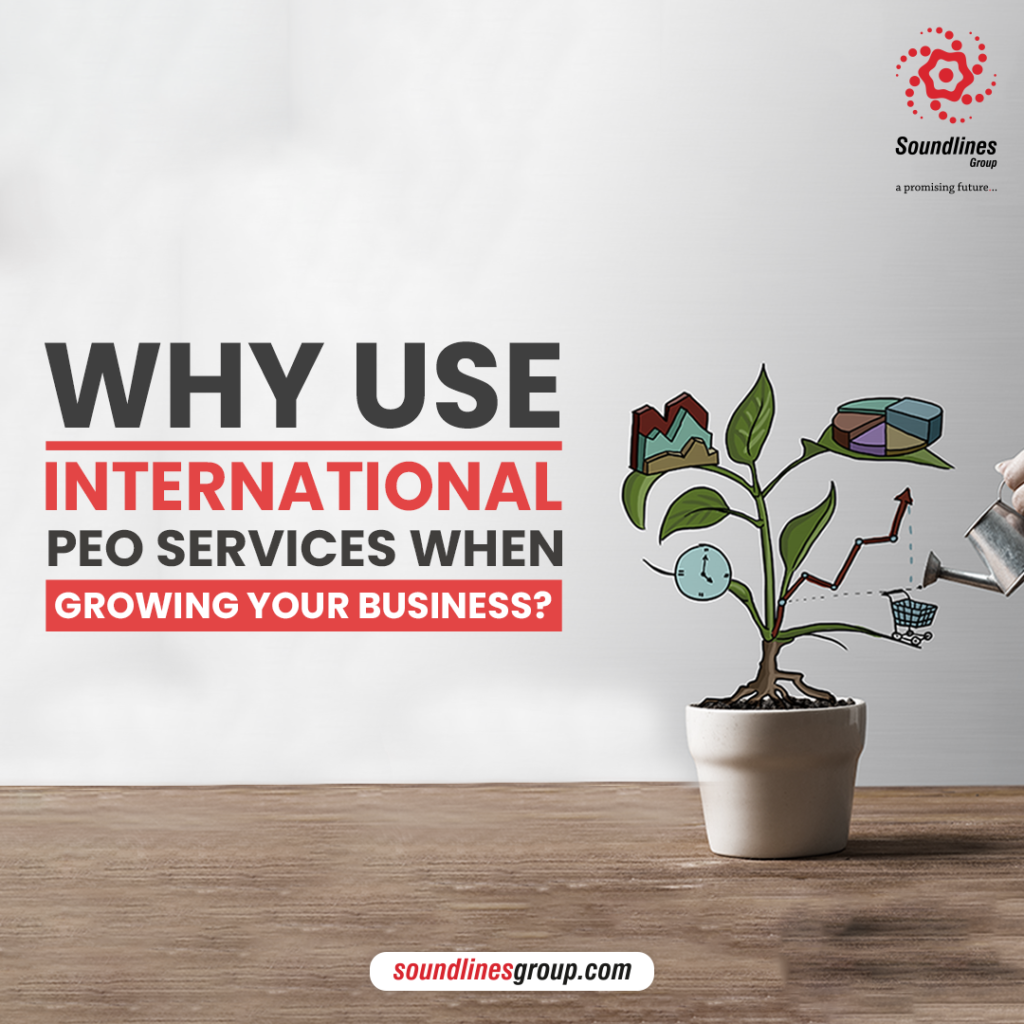 PEO Services allows you to concentrate on business expansion
Legal issues are the last thing you want to encounter while establishing a new industry. However, with the assistance of PEOs, you may expand your workforce lawfully in any nation.
As soon as you have a relationship with the PEO, they will co-employ your staff. The PEO (Professional Employer Organization) will then manage and pay your workers in a legal and compliant manner while you manage their regular operations.
The PEO will file, accumulate, and settle payroll taxes with municipal, state, and federal agencies, protecting you from legal issues.
This will enable you to concentrate on growth instead of understanding the worker legislation of each nation you want to enter.
Enhanced Expansion
In a typical situation, you will register your firm in the country, then establish offices, hire workers. Any nation in which you develop your firm will need a similar procedure.
However, they will handle everything when you get into a co-employment relationship with a PEO. You will not incur costs associated with establishing offices or for hiring personnel. This will expedite and simplify the process of growth.
You may even concurrently grow to many nations without any botheration. Their worldwide payroll system guarantees that all your workers are paid appropriately and on time.
Cost-effective
International PEO services are more cost-effective for establishing a wholly-owned corporation subject to taxes and regulations. In addition, you will not have to worry about paying taxes or keeping adherence since the PEO will recruit all your staff.
The PEO provider delivers large-business perks to your smaller staff, allowing them to develop their talents over time. Consequently, production is increased, allowing you to complete your firm more rapidly.
Data Protection
Frequently, nations enact restrictions that impact how foreign businesses keep and obtain information in their jurisdiction.
General Data Protection Regulation offers people privacy and security protections for their digital data. For organizations, this implies that the information they maintain (of customers and staff) must be protected and available to the person.
You may be subject to hefty fines if you do not adhere to GDPR. Global PEOs can mitigate this risk. They have a system to ensure compliance with local ordinances and regulations.
What Can International PEO Service Providers in India Offer?
While the precise services you receive from a PEO service provider vary on your contract, you may anticipate the following:
Recruitment and Induction
Finding qualified staff within your finances in a new area might be difficult. With PEO services, however, it is simple to discover qualified individuals. They will also assist with onboarding and training employees according to your company's culture.
Global Payroll
Wages are one of the most prevalent obstacles businesses confront when expanding into overseas markets. There are varying wage regulations across the world's nations. Additionally, you will be responsible for corporate taxes, retirement, and employee benefits. Your worldwide PEO service provider will handle everything, thankfully.
Further Employee Benefits
Health insurance and other employee perks are often complicated. The situation might get more complicated when local and international rules are combined. Your PEO service provider can assure adherence with health, dental, and vision benefits packages and protect employee data.
At Soundlines, you will always receive the personalised service you would anticipate from a business partner.
As with any business decision, examining all aspects of a proposed solution is essential to determine whether it meets your organization's current and future needs.
Are you prepared to collaborate with a PEO?
Contact our employment outsourcing specialists as the next step.
Soundlines can assist you in…
Quickly enter new markets

Recruitment and Industions

Streamline HR operations

Enhance productivity and effectiveness

Maintain compliance and mitigate risk

Ensure your payroll accuracy at all times
View this post on Instagram

Click here to schedule a callback from one of our international recruitment experts