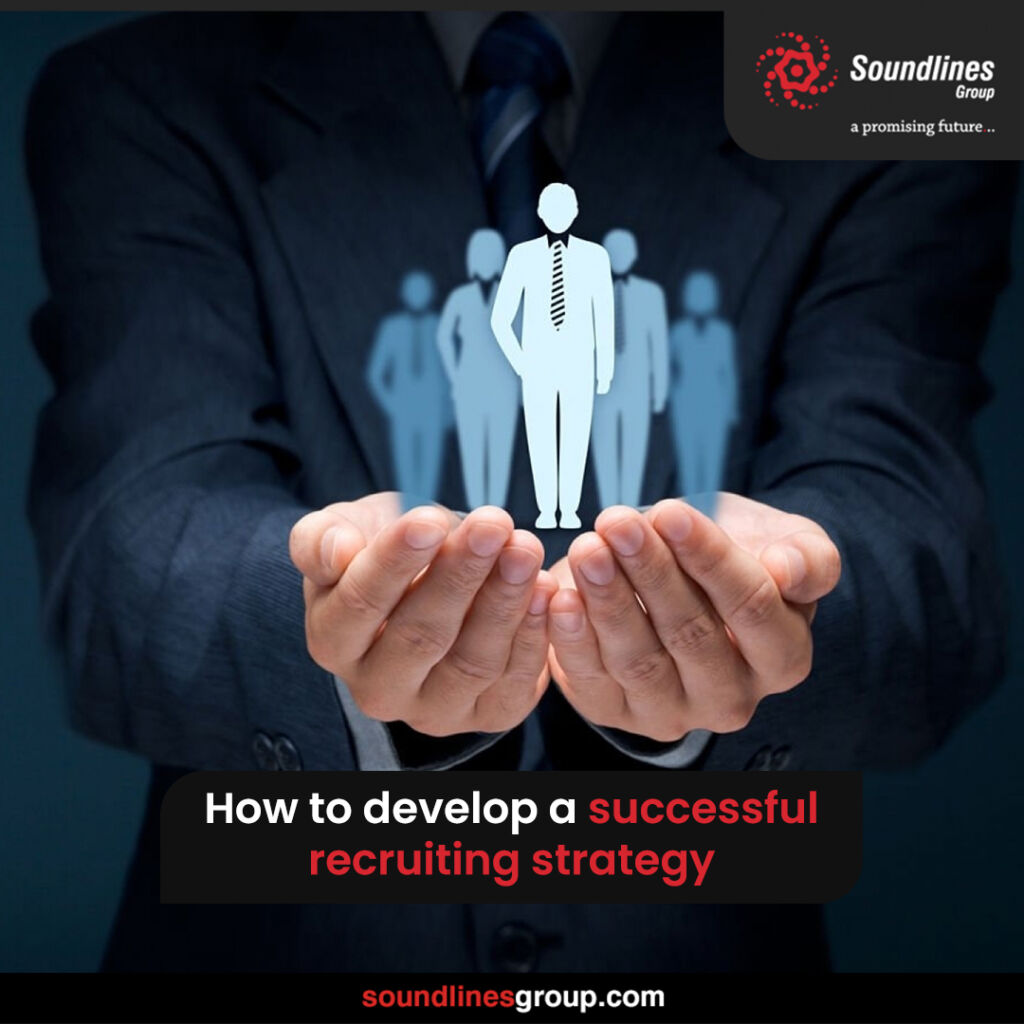 Developing an effective recruiting strategy is essential for achieving corporate objectives. Here are some professional recommendations to help you position your business for success and the shortcuts that will put you ahead of the competition.
What is a strategy for recruitment?
A recruiting strategy is a detailed plan that specifies which positions will be filled, when, why, and how. It ought to be in line with the broad objectives of your business. 
Your strategy must be straightforward to express and easy to put into practice. Although your methods may change, your approach should never be unclear. The essential elements of an effective recruiting approach
You will need to recruit to expand your staff, which requires time and finances.
Create a metric that will assist you in determining which parts of your organization will gain the most from increased staff.
This may center on investment return or missed chances.
Shortcut: Uncertain about the number of additional personnel required. A manpower recruitment agency will give you access to temporary employees and independent contractors to build your business swiftly and without risk.
Ensure that your brand and messaging appeal to your target market, especially on social media. A well-known business is a significant selling factor for skilled job candidates.
Be honest and clear about the company's work environment to attract applicants who will complement your organization.
A recruiting firm may contact prospects directly and advertise your company's messaging if your brand is not well-known.
Utilize your company's goals to discover growing business sectors and determine the necessary talents for success.
Your recruiting plan should include methods for

discovering and bringing in new capabilities.
Employers often prioritize sophisticated digital and technological abilities, but you can also explore bringing in people with various backgrounds.
If your business must change fast to an unpredictably fluctuating market, employing permanent employees may not be the best solution.
Your approach should include a strategy for temporary employees and independent contractors to handle projects that will undergo sudden changes.
Unless you already have a sophisticated payroll operation, it makes it logical to have your staffing agency handle payroll for your temporary workers. They handle taxes, vacation pay, and even pension payments, saving you great trouble.
When to do a recruiting strategy review
You should always consider how you may separate your organization from the competition and become a more desirable option for prospective applicants.
Pay careful attention to all facets of the recruiting process and make tactical adjustments as needed throughout the year while maintaining your recruitment strategy.
Annually, you should examine your entire recruiting strategy to ensure it aligns with your larger company goals. Everyone in the firm must know your objectives, so be specific about what success will look like and how you can achieve it.
What are Soundlines? What services do they provide?
More than two decades ago, Soundlines began providing an overseas workforce by deploying candidates for numerous mega projects across the Middle East, Far East, and African regions. 
Our proficiency and adaptability in providing a vast array of services have benefitted our clients greatly. Staffing on demand is one of the services we provide with the utmost commitment. We put the needs of our customers first and always place their greatest objectives when it comes to providing services.
i) Process international workforce recruitment rapidly
Due to the dynamic nature of the business environment, an immediate need for labor has emerged. With an effective hiring process that is quick, we ensure to meet the deadlines in providing appropriate overseas workforce supply services. The lengthy procedures were avoided to ensure rapid gap-filling in accordance with our client's needs.
ii) Economic services
The services are offered at very affordable and reasonable prices, with consideration for the client's needs. At Soundlines, we place a high value on our customers' satisfaction and believe it is important to supply a strong labor workforce.
iii) A dynamic Methodology
As nothing is constant in this era of rapid change, we employ a very dynamic strategy. By streamlining the process of hiring qualified professionals on an as-needed basis, we efficiently manage all phases of the hiring procedure while keeping the clients informed. 
Takeaway
In addition to contract and permanent hiring, on-demand staffing is another form of employment that is gaining increasing acceptance among business organizations. On-demand staffing is also known as contingent staffing. The urgent workforce requirement for a shorter duration of time can be fulfilled by adopting the method of on-demand staffing because it brings in various benefits for the organizations that use it.
At Soundlines, we have a qualified team of experts on hand who are able to analyze your requirements and provide you with the kind of manpower that you are looking for. If you have any questions or would like more information, please feel free to contact us. Our team ensures that the process is easy to understand and uncomplicated for our clients by handling all the complexities on their behalf.
If you need services related to manpower supply, you can rest assured that we have everything taken care of for you at Soundlines. Click here to schedule a callback from one of our HR management experts.