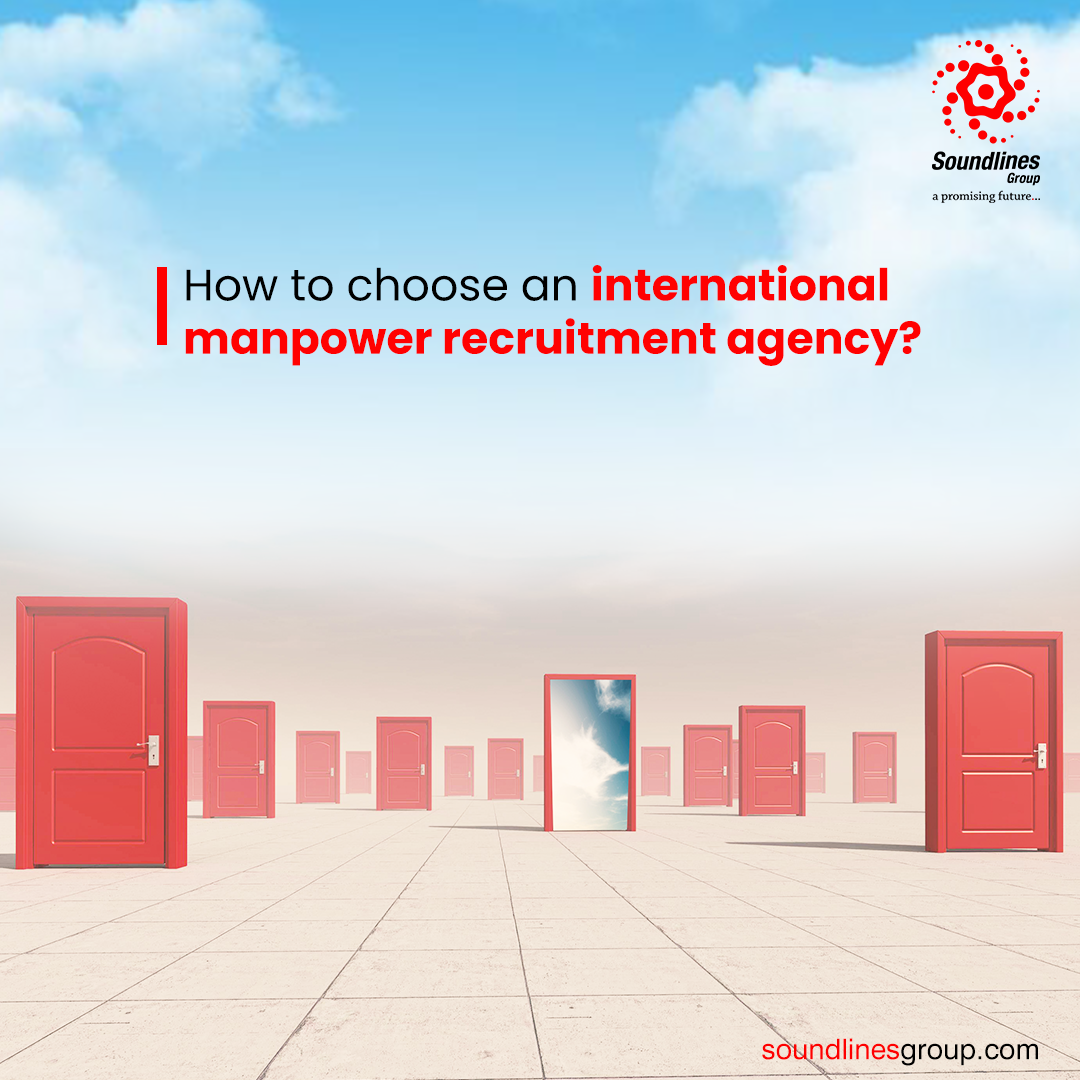 Businesses that attempt to overseas recruitment agency  may experience either positive and fruitful outcomes or disappointing outcomes.
This is especially true for those who did not take the time to properly evaluate the recruitment agency that will handle employee immigration procedures and worker selections before selecting it. Proven credibility in terms of branding and presence, industry proficiency, and ground experience is a must. However, there are numerous additional considerations when selecting an overseas recruitment agency  or immigration law firm.
How to select an international recruitment agency?
Ensure that the chosen international workforce recruitment agency has the necessary expertise and accreditations to cover the legal aspects of immigration law before hiring them. Only accredited consultants and immigration attorneys are permitted to practise in this field.
Moreover, it is absolutely necessary for the company to work together with all of the organisations that are a part of the process of international recruitment, beginning with the candidate selection and continuing with the integration. Consider overseas recruitment agencies that provide all of these services, as this facilitates better communication and prevents lengthy delays. It is essential to have a team where each member has clearly defined roles and responsibilities. Avoid subcontracting agencies whenever possible, as this frequently results in limited communication and information sharing.
1. Travel to visit and interview candidates in their native nation
When an employer takes the time to meet with candidates in their home country — the location where the vast majority of job interviews and hiring takes place — the immigration process has a better chance of being successful, increasing the likelihood of a positive outcome. Employees will be appreciative that they met with representatives on the ground, and this is likely to increase a candidate's desire to pursue his or her immigration project.
2.  A base of operations in the nation of recruitment
Whenever possible, avoid career fairs. Although spontaneous applicants can be less expensive, they frequently produce disappointing results.You may pay less upfront, but you must still spend a week abroad without a guarantee of results due to a lack of qualified candidates. A job fair is typically a gamble because you do not have access to potential candidates beforehand. As all employers have access to the same candidates,it is essentially a game of chance.
Consider agencies with a local office and a team in the countries where they recruit. Choose one with demonstrated expertise in personnel recruitment, country knowledge, and proximity to candidates. This gives you access to candidates who have applied for a specific position that matches their skill set and who have been pre-selected by the agency specifically for you. 
Additionally, this gives you access to candidates who have been pre-selected by the agency specifically for you. Your recruitment effort will be more successful if you are able to successfully match the ideal candidate skillset within the stipulated timeframe.
Be wary of low fees and priorities agencies that provide a comprehensive service. Thus, you can anticipate that the overseas recruitment agency will handle everything, or nearly everything, from candidate selection to their arrival in the host country. You will avoid any hidden fees, unanticipated expenses, and aggravation. Choose a company that is straightforward and honest about its services, from temporary medical insurance to housing. Who will accompany immigrant workers on their first trip to the grocery store in their new city? The presence of the overseas manpower company in the host location ensures easy recruitment for both employees and employers.
This is all the more reason to select a company that will handle all legal concerns and can answer all of your questions. When things go awry, handling all of the immigration procedures for a recruited workforce can be both enlightening and unpleasant, overwhelming, and terrifying. Every individual possesses unique abilities and expertise.
In conclusion, be wary of organisations that establish set timelines that are unusually specific and short. It must be stated that the immigration process is lengthy. There are numerous individuals and entities involved in a candidate's file, not all of whom necessarily work for the same institution. It will initially be handled by the agency you hire, followed by the federal and provincial governments, and sometimes even the candidate's home country's government. As it is generally impossible to predict the precise date on which a work visa will be issued, promises of delays should be prohibited.
View this post on Instagram
Soundlines is a global provider of workforce solutions to the energy, process and construction sectors. We have more than 20 years of experience serving the energy industry and providing staffing solutions and recruitment services to some of the world's largest corporations. We serve a variety of industries, such as oil and gas, construction, renewables, hotels, power, fabrication and more.
Undoubtedly, international recruitment allows employers to address the current labour shortage. A reputed overseas workforce recruitment company like Soundlines will aid mega overseas worker recruitments right from screening to immigration and further integration. 
Wish to know, how human resource outsourcing with Soundlines can benefit your company? Click here to schedule a call back from one of our overseas manpower experts.