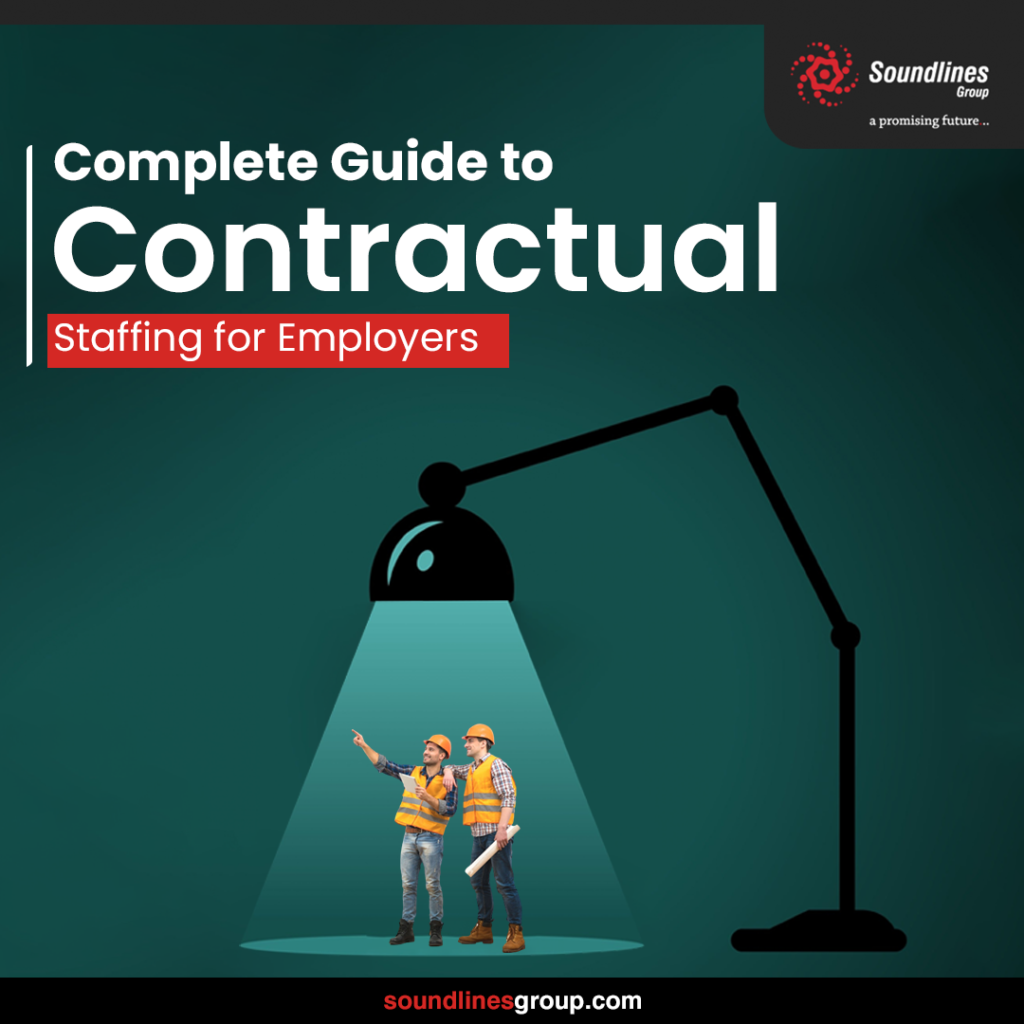 In recent years, contractual employment has been the strategy of choice for many businesses searching for novel and inventive cost-cutting strategies. Contractual staffing refers to hiring temporary personnel instead of permanent employees.
Contractual staffing has grown in popularity due to its advantages for both employees and companies. Employers get more freedom with contractual staffing strategies. In addition to independent contracts, part-time employment, seasonal labor, etc., contractual staffing also includes independent contractual agreements, part-time work, and so on. This concept offers several benefits for firms and people who want more flexibility and leisure time.
What benefits does contractual staffing provide employees?
For contemporary employees, contractual personnel laws entail more control over work schedules and types of labor, as well as greater flexibility.
Instead of traditional nine-to-five labor, contractual personnel agreements allow workers to work at times that better suit their schedules and demands. Typically, they have leverage over their schedule, the type of their employment, and the expenditures they incur. Individuals may contract services with a variety of businesses and, as part-time workers, often earn better compensation than it would be if they worked full-time.
Advantages for Entrepreneurs
Employers may incur lower labor costs because they are not required to hire full-time employees for each role. Consider a small company that requires maintenance staff for six hours each week. Employing a full-time workforce is costly and a waste of funds when part-time staff can handle long-term partnerships.
The relationship between labor rules and paying taxes, benefits, and different social benefits may be stringent. They are generally ignored through the employment of temporary workers.
The contractual workforce has significant advantages for both workers and businesses. Employees gain flexibility and improved access to employment while employers save expenses, boost production, and use a vast network on demand. It is hardly surprising that 65% of businesses anticipate they will implement more contractual staff restrictions in the future. Combine this tendency with the emergence of cutting-edge mobile technology to make it simpler than ever for workers to interact with job seekers. It is also simple to understand how contractual employees may improve the efficiency, effectiveness, and positivity of your organization.
Why is the growth of contract staffing so rapid?
The Web makes it simpler than ever before. Employees are no longer required to work in close proximity to file cabinets and paper forms. Work files may be accessible outside of the workplace as a result of the rising use of cloud computing.
This adaptability empowers employees to take greater ownership of their lives. Numerous employees use multiple part-time or informal jobs to build their desired lifestyle. Others augment their usual full-time career with part-time or freelance work.
Demand for contract personnel
Industry experts in the corporate sector have seen significant shifts in how the brightest scientists, engineers, and technical personnel locate their next position. Numerous scientists forego permanent posts in order to communicate themselves as independent entities. As an extra perk, the free-agent lifestyle enables workers to better balance work and family obligations. Although contractual staff turnover may be greater, the company's loyalty to these individuals is less, and the individuals are the same. If temporary workers get better employment offers, they might swiftly leave, and the organization must immediately locate replacements.
You will need to conduct extensive research to ensure that you choose the best human resource outsourcing partner.
 Soundlines, one of the most reputable global employment companies, provides clients with fully integrated international talent resourcing and outsourcing services. Soundlines also helps with international recruitment for both blue-collar and white-collar jobs in a wide range of industries. This makes the search for the best candidate more accurate and productive each time.
 Soundlines has offices in more than twenty-four countries in order to facilitate the recruitment process for both employers and candidates. Soundlines provides organizations with access to its global experience while maintaining a local presence, ensuring that it is familiar with your brand, culture, needs, and future objectives.
 The UAE, Saudi Arabia, Kuwait, Qatar, Bahrain, Poland, Russia, and Romania are all places where Soundlines has worked with clients for more than 20 years.