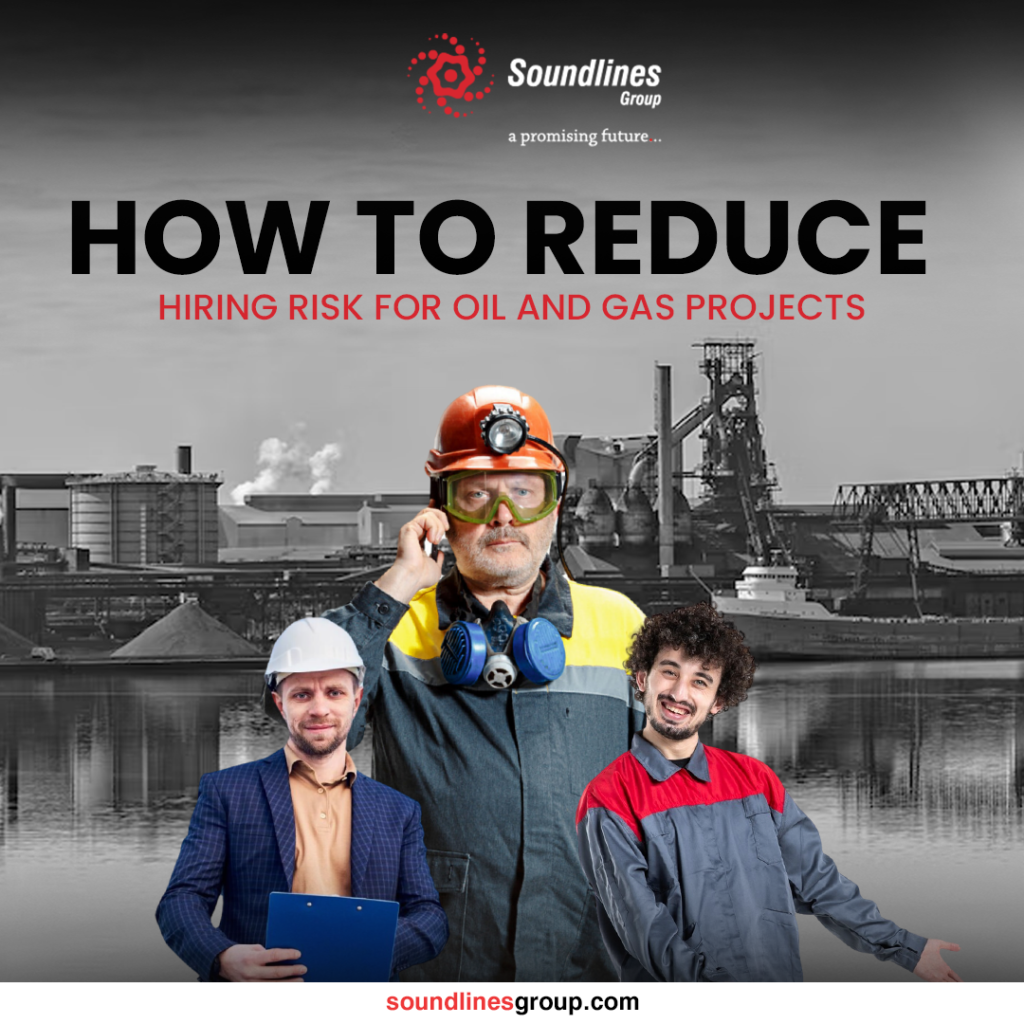 Hiring for Oil and Gas
At the moment, oil and gas companies are under a great deal of pressure to develop, implement, and carry out effective staffing plans for large-scale projects. This pressure affects everyone from project directors and HR directors to the recruitment team and line managers. Consequently, this pressure is having an effect on all of these individuals.
It is anticipated that 2019 will be a prosperous year for the energy industry as it continues to build on its recent stable foundations in order to satisfy growing demand. This year, project investment in the oil and gas industry is expected to increase by a factor of three, as reported by Forbes. Because of this, the competition in the industry is extremely fierce.
However, at the same time, the global regulatory and geopolitical landscape is becoming more complex. This requires businesses to not only find the most talented employees but also do so in a way that minimizes the risk that they are exposed to.
When there are not enough qualified applicants to choose from, hiring timelines can be impacted, which can lead to hasty decisions being made. Making hasty decisions can put people's health and safety at risk, affect compliance in areas such as the Fair Labor Standards Act, the use of independent contractors, immigration, and taxation, and misalign compensation packages, which can cause projects to go over budget or lead to retention problems.
Compliance is absolutely necessary in order to reduce the amount of risk associated with an oil and gas project.
When beginning a project in a new region, careful consideration must be given to immigration policies as well as local labor laws. Did you know, for example, that Saudi Arabia opened seven new courts in 2019 that are dedicated to protecting workers?
This is just one of the factors that, according to the findings of the 2019 Global Energy Talent Index (GETI), is making life difficult for the human resources departments of energy companies. Forty percent of the professionals who took part in the research believe that the sector is currently going through a talent crisis, while another 28 percent believe that a talent crisis will emerge within the next five years.
Noncompliance can have severe consequences for energy companies, including large fines and damage to their reputation, in addition to the problem of staff volume and availability.
Outsourcing your workforce needs to a manpower recruitment agency, can help you mitigate the risks associated with it. 
Soundlines is a global recruitment agency that specializes in assisting energy companies in gaining access to the very best talent. We are able to do this thanks to our expertise in establishing strategic recruitment relationships with HR departments. The establishment of robust global talent pipelines is the direct result of this partnership.
Our approach is methodical, meticulous, and global. It is cost-effective for energy companies, significantly more efficient than conventional methods, helps promote your brand in the regions where you are seeking talent, and most importantly, zeroes in on the individuals who will be an instant fit for your company.
Soundlines has offices in 24+ countries to facilitate the recruitment process for both employers and candidates. Soundlines offers organizations, access to its global experience while maintaining a local presence, ensuring that it understands your brand, culture, needs, and future goals.
Because of the international presence of our team, we are also able to understand and keep up to date on local labor and immigration laws. This is the knowledge that is essential to assist you in building a steady talent pipeline, adhering to the local employment laws, and ensuring the success of your projects during times of intense competition.
Mid Day has recently felicitated Soundlines with the title of 'Best overseas manpower recruitment company 2022' in Dubai. 
Soundlines has served clients in the UAE, Saudi Arabia, Kuwait, Qatar, Bahrain, Poland, Russia, Israel, Iraq, and Romania as a leader in the international HR recruitment industry for over two decades.