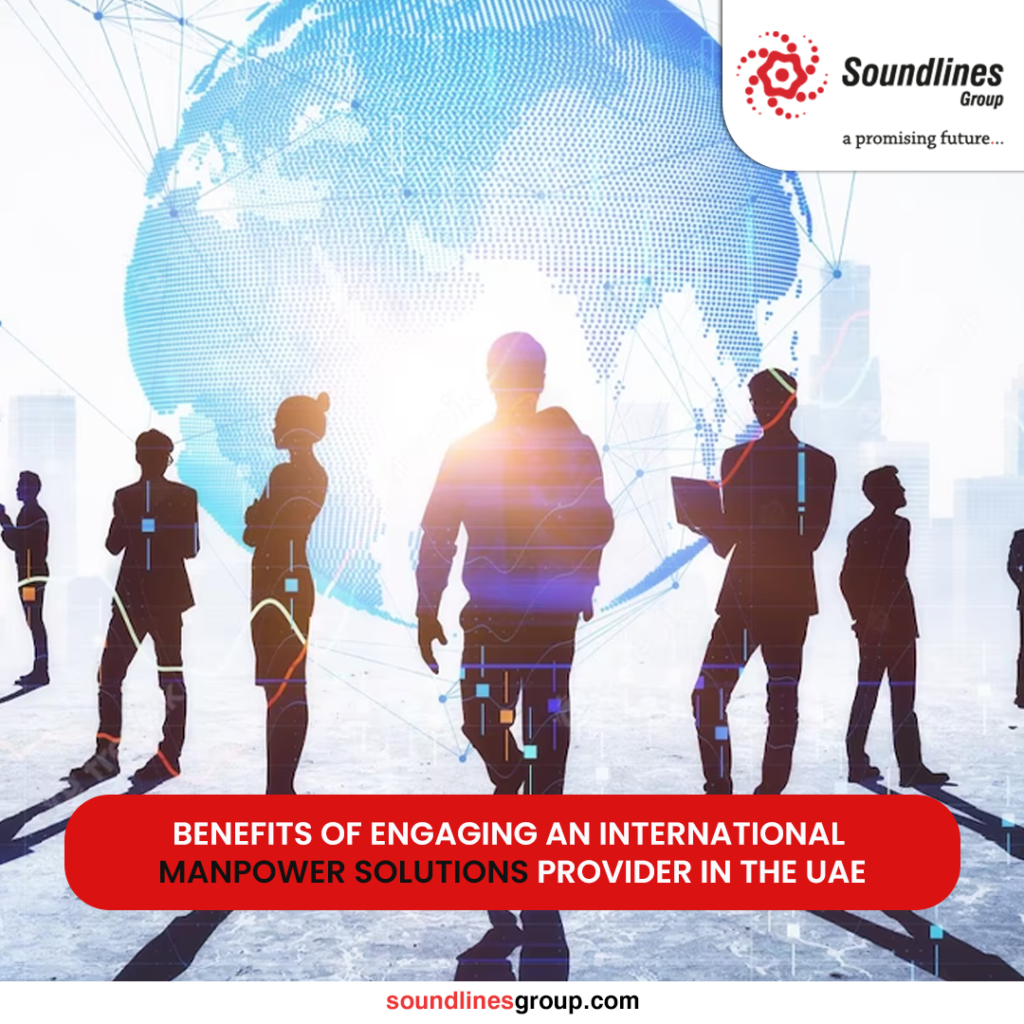 Why do firms outsource services?
Companies choose to outsource for a variety of reasons, but the majority of those that choose an outsourcing operator do so because they want to cut costs, improve output, or grow faster—often all at once.
Without spending time on administrative duties, outsourcing enables businesses to concentrate on their present goals while leaving back-office work to the experts. Also, outsourcing makes it easier to reach goals, get new customers, and grow a business.
 One of the main reasons businesses outsource is to cut costs on back-office tasks.
This may seem simple, but one of the main reasons companies choose a manpower provider, especially one in India, is to save money. Budget cuts have never been more important than they are now, and outsourcing is a method to reduce costs without sacrificing personnel or output.
Make Time to Concentrate on What Matters Most
With so many responsibilities, business executives can feel torn in a variety of ways. This may result in wasted time, inefficiency, and a lack of concentration. 
By selecting an outsourcing partner for human resource operations, businesses are free to focus on strategy, execution, and growth instead of putting out fires. Nothing could be more accurate right now in mid-sized firms, where expansion necessitates more hours each day.
Finance executives often say that they have to act like both players and coaches, closing the books one minute and making strategic decisions the next.
Invoicing customers is another time-consuming process that arises for finance and accounting departments. While businesses need to be paid and want to reduce invoice timing, their smaller employees may take days to do it, resulting in payment delays and a significant delay in the data required to make crucial choices. Regardless of how company executives use their time, one point seems certain: companies need more of it, and outsourcing may help.
They can grow rapidly if they hire qualified offshore talent.
Building your company and expanding your customer base is certainly two of your top goals if you own a small to midsized organization. The issue with administrative chores is that they consume a great deal of time and resources without directly contributing to these objectives. Rapid expansion is a common motivation and one of the "whys" of outsourcing customers, as well as one of the primary advantages of beginning an outsourcing partnership. Many seek scale but do not like to wait; outsourcing is the solution.
A supplier of outsourcing services may assign a one-person team to essential duties, relieving businesses of the burden of recruiting, training, and maintaining top personnel. Scaling quickly takes expertise, and the present skills shortage might be problematic, particularly in the accounting industry. The old method of hiring requires time and effort, just to have turnover restart the process.
 What do you know about Soundlines and the benefits of outsourcing your human resources supply needs to Soundlines?
As an employer in the UAE, you may feel vulnerable upon realizing all the potential problems you may face. Complying is challenging because you need an HR department that is constantly focused on keeping up with the latest legislation. 
You can rely on Soundlines to help you hire the necessary employees for your business. With the assistance of an outsourcing company, you won't need to worry about tedious procedures. You only need to entrust us to help you find the right people and manage the paperwork. One of the benefits of employing the best manpower supply company, such as Soundlines, is that you can devote more time and energy to your core business operations. This will ultimately increase the efficiency of your organization.
Soundlines, one of the most reputable global employment companies, provides clients with fully integrated international talent resourcing and outsourcing services. Soundlines also helps with international recruitment for both blue-collar and white-collar jobs in a wide range of industries. This makes the search for the best candidate more accurate and productive each time. 
Soundlines has offices in more than twenty-four countries in order to facilitate the recruitment process for both employers and candidates. Soundlines provides organizations with access to its global experience while maintaining a local presence, ensuring that it is familiar with your brand, culture, needs, and future objectives.
 The UAE, Saudi Arabia, Kuwait, Qatar, Bahrain, Poland, Russia, and Romania are all places where Soundlines has worked with clients for more than 20 years.
 The following industries have been served by Soundlines throughout UAE for the past two decades:
 Manpower for construction projects
Soundlines has served building construction projects in the Middle East and Europe for more than two decades in the recruitment of professional labourers, machine operators, scaffolders, electricians, and equipment repairmen, among many other professions.
Construction of Highways
We are professionals in staffing initiatives for road construction. We have aided businesses in the international recruitment of professional labourers, drivers, and machine operators for global road-building projects.
Oil and Gas
We assist oil and gas companies in recruiting qualified candidates from all over the world. We have helped oil and gas companies hire tens of thousands of new and mid-level workers.
Facility Administration
Regardless of the size of the facility management personnel requirements, we are capable of meeting them. On a permanent, temporary, or contractual basis, we assist organisations worldwide in locating the appropriate talent.
Security
We assist organizations with international candidate recruitment in security, as security is currently one of the most pressing concerns. Our recruitment portfolio for the security industry includes watchmen, security guards, etc.
MEP (mechanical, electrical, and plumbing)
Over the past 20 years, we've helped companies hire thousands of qualified people for entry-level and management positions in the mechanical, electrical, and plumbing departments.
Hospitality
We have been screening and hiring the best people in the Middle East for years. This includes butchers, chefs who cook many different kinds of food, delivery crews, baristas, and many other jobs.
View this post on Instagram
You will be required to devote your time solely to expansion and improvement. Contact us immediately for your staffing needs.