Barista Recruitment Agency in Dammam
As a leading Catering Manpower Recruitment Agency in Dammam, Soundlines recognizes the crucial role baristas play in the catering sector, particularly in the art of making and serving coffee and other beverages. We specialize in identifying and developing top barista talent to meet the demands of our clients.
At Soundlines, our recruitment and development methods are tailored to efficiently match the needs of our customers, with a primary focus on manpower development and workforce management. We highly value trained baristas and are committed to hiring individuals who possess a passion for coffee and a dedication to providing excellent service.
To ensure we meet the unique requirements of our clients, we have developed a meticulous recruitment process that actively seeks out the best candidates. Applicants undergo rigorous testing to assess their knowledge and expertise in the barista role.
Our prospective baristas undergo an intensive training program where they learn the most cutting-edge practices in coffee roasting, brewing, and service. This comprehensive training equips them with the necessary skills to excel in their roles and deliver exceptional coffee experiences.
Choose Soundlines as your trusted Catering Manpower Recruitment Agency in Dammam to access skilled baristas who have been carefully selected and trained to meet the demands of the catering industry. We are dedicated to providing our clients with top-quality talent who are knowledgeable, skilled, and passionate about delivering outstanding coffee service.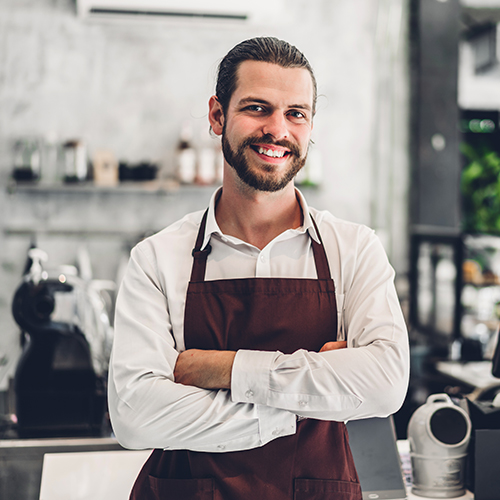 Best Catering Manpower Supply Service Provider in Dammam - Soundlines
Our training programmes provide prospective employees with the education and experience they need to serve consumers with excellence when it comes to coffee and other beverages. We also provide classes on topics like customer service, cleanliness, and how to properly maintain and care for equipment.
Soundlines is well-respected in the catering sector as a result of our dedication to offering excellent recruiting services. Soundlines is the agency to go to whether you are a customer trying to cultivate a competent staff or a job seeker searching for possibilities in the field. 
Get in touch with us now to find out more about our recruiting and training services and how they may aid in the development of competent staff for your catering company.
Soundlines is committed to providing only the most qualified individuals for the role of barista to its clientele in the catering business. We have a rigorous selection process and provide extensive training to ensure that our employees have the tools they need to do their jobs well. If you're looking for dependable employees in the catering sector, go no further than Soundlines' recruiting services.