Supervisor Recruitment Agency in Dubai
When it comes to recruiting supervisors in the catering industry, Soundlines is the leading recruitment agency in Dubai. We understand the importance of efficient management and supervision in ensuring safe and efficient food preparation and service. With our expertise in catering manpower, we can help you find skilled supervisors who will effectively oversee your catering operations.
Our recruitment process is designed to identify top talent through various channels such as job portals, social media, and referrals. We conduct a thorough screening process to ensure that candidates meet the job requirements and possess the necessary skills and experience to excel in their roles as supervisors.
At Soundlines, we believe in the importance of training and development for our recruits. We provide comprehensive training programs that cover both technical aspects, such as food preparation and safety standards, and management procedures and techniques. Our goal is to equip our recruits with the skills and knowledge they need to effectively perform their duties as supervisors.
As a supervisor, their responsibilities will include overseeing kitchen staff, maintaining inventory levels, and ensuring that hygiene standards are met. They will play a crucial role in ensuring safe and efficient food preparation and service.
With Soundlines as your Supervisor Recruitment Agency in Dubai, you can trust that we will connect you with highly skilled and qualified supervisors who will effectively manage and supervise your catering operations.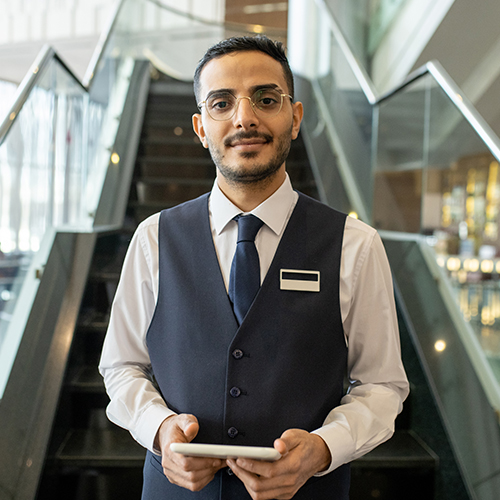 Best Catering Manpower Supply Service Provider in Dubai - Soundlines
At Soundlines, we continuously evaluate and improve our recruitment and development strategies to ensure their effectiveness. Our agency conducts regular performance reviews to provide feedback and identify areas for improvement.
Trust Soundlines for quality catering recruitment services. Our commitment to excellence has earned us a reputation as a reliable agency.
Choose Soundlines for expert catering Supervisors. Our recruitment process is thorough and our training programme ensures that our recruits are equipped with the necessary skills to perform their duties effectively. Soundlines is your trusted partner for a reliable catering workforce. We are committed to quality service and continuous improvement.