Welders Recruitment Agency in Dubai
Welcome to Soundlines, the premier Welders Recruitment Agency in Dubai. Our agency specializes in sourcing and recruiting highly skilled welders for various industries. We are committed to providing our clients with exceptional talent to meet their welding needs.
At Soundlines, we understand the importance of finding welders who possess the necessary skills and expertise to deliver high-quality work. Our recruitment process is designed to identify and attract top-tier welders with the right qualifications and experience. We carefully evaluate candidates based on their welding techniques, knowledge of industry standards, and ability to read blueprints and schematics.
Our goal is to provide you with welders who can effectively join metal parts using various welding techniques, ensuring the durability and integrity of the finished products. Whether it's MIG, TIG, or arc welding, we have access to a pool of skilled welders proficient in different welding methods.
Soundlines is committed to delivering excellence in our recruitment services. We continuously monitor and evaluate our operations to ensure we meet the highest standards. Our dedication to quality ensures that we only present you with candidates who meet your specific needs and requirements.
As a leading Welders Recruitment Agency in Dubai, we take pride in our ability to connect businesses with talented welders who can contribute to their success. Trust us to deliver the best professionals who will exceed your expectations and deliver exceptional results.
Contact Soundlines today to discuss your welding workforce requirements. Let us assist you in finding the skilled welders you need to meet your project demands and drive your business forward.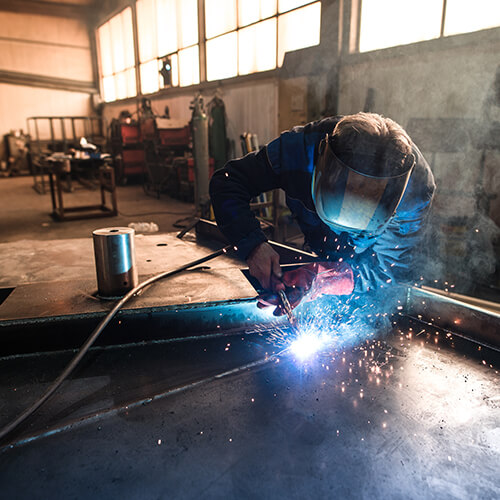 Best Mechanical Manpower Supply Service Provider in Dubai - Soundlines
Our candidates are carefully selected to ensure that they meet the highest standards, and we work closely with our clients to ensure that their staffing needs are met with precision and efficiency.
We have the expertise to effectively connect our clients with the perfect professionals for their needs. Soundlines is your reliable partner when it comes to finding skilled manpower for your mechanical industry needs. 
Trust us to provide you with the best solutions for your workforce requirements. At our company, we are dedicated to providing exceptional recruitment and development services. Our commitment to excellence has established us as a trusted provider of top-quality solutions.