Rotating Technician Recruitment Agency in Dubai
When it comes to staffing your oil and gas projects with qualified and experienced Rotating Technicians, Soundlines Recruitment Agency is your trusted partner. We specialize in sourcing and recruiting top-tier Rotating Technicians to meet the unique staffing requirements of the industry.
At Soundlines, we understand the critical role that Rotating Technicians play in maintaining the efficiency and safety of rotating equipment in the oil and gas industry. Our team of experts is dedicated to providing exceptional maintenance services for your equipment, ensuring that it runs smoothly and optimally. From routine checks to diagnosing and troubleshooting complex issues, our skilled Rotating Technicians have the expertise to keep your equipment in peak condition. We also perform timely replacements of faulty parts to minimize downtime and maximize productivity.
Safety is paramount in the oil and gas industry, and our Rotating Technicians are well-versed in adhering to all safety protocols and regulations. They thrive in fast-paced, high-pressure environments and possess excellent communication skills, enabling effective collaboration with their colleagues to ensure smooth operations.
Soundlines Recruitment Agency is committed to finding the perfect candidate for your Rotating Technician positions. Our recruitment process is tailored to identify and develop top-notch professionals with the technical skills and expertise required in the oil and gas sector. We conduct a thorough evaluation of candidates, considering their education, work experience, and technical skills. We also assess their aptitude for teamwork and communication, ensuring they are well-suited for our collaborative environment.
Contact Soundlines Recruitment Agency in Dubai today to discuss your staffing needs for Rotating Technicians. Let us provide you with exceptional candidates who will contribute to the success and efficiency of your oil and gas projects. With Soundlines Recruitment Agency, you can trust that your Rotating Technician positions are in capable hands.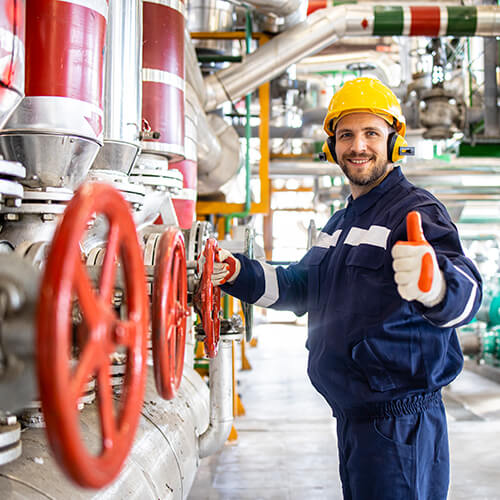 Best Oil & Gas Manpower Supply Service Provider in Dubai - Soundlines
Rotating Technician role requires not only technical expertise but also a deep understanding of rotating equipment and its operation. Our team members possess extensive knowledge of industry regulations and safety protocols. They are also skilled in reading and interpreting technical manuals and schematics.
Our comprehensive training programme prepares the most promising candidates for the demands of the job. Our comprehensive training programme covers a wide range of topics, including the operation, maintenance, and repair of rotating equipment. We also provide in-depth training on safety protocols and regulations to ensure that our trainees are fully equipped to handle any situation.
The Rotating Technician is a crucial component of the oil and gas industry, responsible for maintaining the safe and efficient operation of equipment. Soundlines is dedicated to sourcing and developing top-tier candidates for challenging positions. Our goal is to provide our clients with a dependable and proficient workforce that can effectively meet the demands of their industry.