Visual Merchandiser Recruitment Agency in Dubai
Soundlines is a leading Visual Merchandiser recruitment agency in Dubai that specializes in sourcing and training competent Visual Merchandisers for various retail businesses. With our deep understanding of the industry and extensive experience, we have built a strong network of professionals, allowing us to identify and place the right individuals in the most suitable positions.
As a Visual Merchandiser recruitment agency in Dubai, Soundlines employs cutting-edge strategies and techniques to ensure that we attract and select the most qualified candidates. Our recruitment process is tailored to the specific requirements of the retail industry and the unique needs of each client. We carefully evaluate candidates based on their skills, experience, creativity, and ability to create compelling visual displays.
Our focus on staying updated with the latest trends in the retail industry enables us to provide our clients with the most suitable Visual Merchandisers. We understand the importance of visual aesthetics, consumer behavior, and effective display techniques in driving sales and enhancing the customer experience. Our candidates undergo comprehensive training programs that cover these critical areas, equipping them with the knowledge and skills necessary to excel in their roles.
At Soundlines, we are committed to delivering exceptional recruitment services that meet the specific demands of retail businesses. Our agency's expertise in Visual Merchandiser recruitment ensures that we can provide clients with top-notch candidates who can make a significant impact on their retail operations.
If you are seeking talented Visual Merchandisers to elevate your retail business, look no further than Soundlines. Contact us today to discuss your recruitment needs and let us help you find the perfect Visual Merchandisers who will contribute to your success.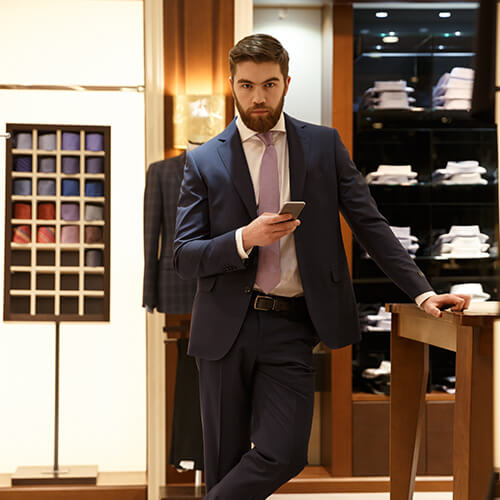 Best Retail Manpower Supply Service Provider in Dubai - Soundlines
In the retail industry, a Visual Merchandiser's duties include designing visually enticing displays that captivate consumers and generate sales. The Visual Merchandiser is expected to possess exceptional design skills, originality, and the capacity to consider outside the box. The recruitment team at Soundlines is highly adept at identifying candidates who possess these essential characteristics, ensuring that clients receive the most qualified talent for their enterprises.