Soundlines Group Received award from Mid-day Newspaper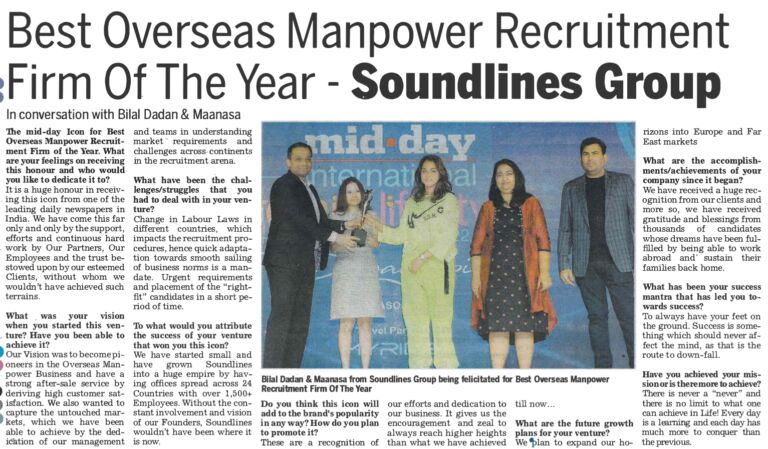 Dubai, United Arab Emirates, 19 June 2022: Having been nominated for the overseas recruitment category, we were pleased to be awarded as the Best Overseas Manpower Recruitment company for the year 2022.
We are honoured to be recognised for our work in the international workforce recruitment across the Middle East over the past twenty years. With offices in KSA, UAE, Qatar, Bahrain, Kuwait, Romania, Poland, Iraq, Russia, India, Nepal, Bangladesh, Sri Lanka, Ghana, Ukraine, Uganda, Kenya, Nigeria, Indonesia, Philippines,Egypt, Morocco and Uzbekistan we have experienced exceptional growth in recent years with more than 80K candidates being deployed globally every year.