Catering Recruitment
&
Workforce Solutions
Soundlines will look after all your catering recruitment  requirements
Soundlines has screened and recruited top candidates for years, including Sous Chef, Chef- De-Parte, Catering Camp Boss, Cooks, Butchers, Waiters, House Keepers, Supervisors, Baristas and many more categories.
They are highly suitable for catering management, event planning and coordination, food and beverage service, and culinary arts.
We offer complete HR solutions, including RPO, professional staffing, and organised labour supply backed by decades of experience in the catering industry.
With offices and networks strategically located across 23+ countries, we have successfully placed thousands of professionals in positions ranging from entry-level to mid-level roles.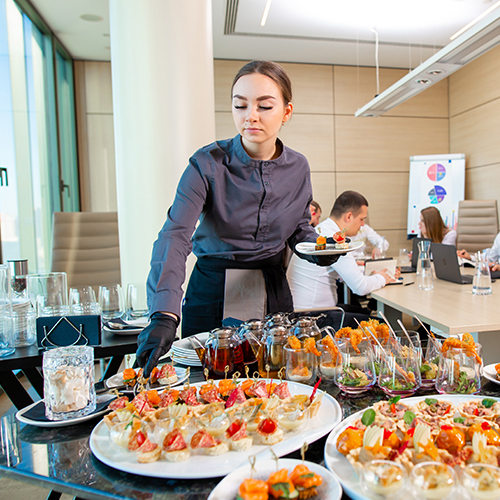 Best Catering Overseas Manpower Supply Service Provider - Soundlines

Soundlines has offices in more than twenty-four countries in order to streamline the catering manpower recruitment process for both the aviation businesses and prospects. Soundlines provides organizations with access to its global expertise while keeping a local presence, ensuring that it is familiar with your brand, culture, needs, and future objectives.
Soundlines has served clients in the UAE, Saudi Arabia, Kuwait, Qatar, Bahrain, Poland, Russia, and Romania as a global HR recruitment industry leader in catering  for over two decades with the following position. 
Job Positions in Catering Industry