Butcher Recruitment Agency in Jeddah
In the dynamic restaurant industry, the role of a skilled butcher is essential for ensuring the highest quality meat products. At Soundlines, a trusted recruitment agency in Jeddah, we specialize in sourcing and training exceptional butchers for our clients in the F&B industry.
Our meticulous recruitment process focuses on identifying candidates with a deep understanding of meat preparation techniques, including cutting, trimming, and inspecting. We prioritize individuals who possess extensive knowledge of industry standards and regulations to ensure compliance and deliver the best quality products.
Soundlines is committed to providing comprehensive training programs that equip our recruited butchers with the skills and expertise necessary to excel in their roles. From meat selection to proper handling and customer service, our training covers all aspects of the butcher profession.
By partnering with Soundlines as your preferred butcher recruitment agency in Jeddah, you can be confident in finding highly skilled professionals who are passionate about delivering top-notch meat products to meet the expectations of your customers. Trust our expertise and tailored approach to connect you with the best talent in the industry.
Choose Soundlines to ensure that your restaurant has the finest butchers who will contribute to the success of your establishment by consistently delivering exceptional quality and service. Contact us today for all your butcher recruitment needs.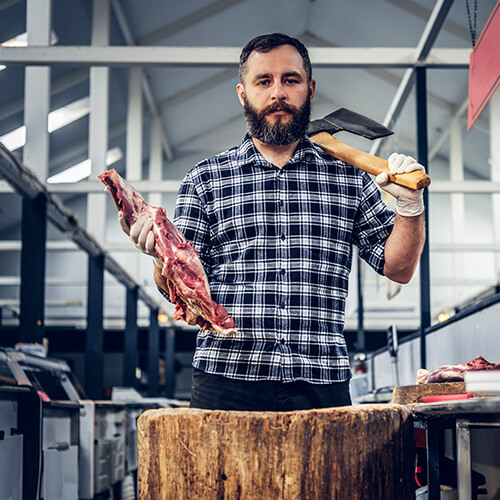 Best Restaurant Manpower Supply Service Provider in Jeddah - Soundlines
Soundlines ensures that its recruits are proficient in all these areas and are able to handle the daily challenges of working in a fast-paced restaurant environment.
 With their expertise in the recruitment and development of butchers, Soundlines is the go-to agency for restaurants seeking to hire skilled and reliable butchers for their workforce. Their focus on workforce development and manpower ensures that their clients receive the best talent available in the industry, making them a trusted partner for restaurant owners and managers.