Floor Supervisor Recruitment Agency in Jeddah
When it comes to the retail industry, having capable and experienced floor supervisors is vital for ensuring smooth store operations and delivering excellent customer service. At Soundlines Recruitment Agency, we specialize in the recruitment of highly qualified floor supervisors who can effectively manage the daily activities of the store.
As a leading recruitment agency in Jeddah, we understand the unique demands and challenges faced by retail businesses. We have a deep understanding of the skills and qualities required for successful floor supervisors, including strong leadership, problem-solving abilities, and excellent communication skills.
Soundlines Recruitment Agency employs a comprehensive recruitment and selection process to identify the most suitable candidates for the role of floor supervisor. We carefully assess candidates' qualifications, experience, and track record to ensure they possess the necessary expertise to excel in this position. Our team of recruiters utilizes various channels, such as job portals, industry networks, and candidate referrals, to source the best talent available.
Our commitment to our clients goes beyond recruitment. We also provide ongoing support and development opportunities to our floor supervisors to enhance their skills and keep them updated with the latest trends and best practices in the retail industry. Our aim is to ensure that our clients receive not only qualified floor supervisors but also individuals who can contribute to their business growth and success.
By partnering with Soundlines Recruitment Agency in Jeddah, retail businesses can trust that their floor supervisor positions will be filled with competent and capable professionals who can effectively manage their store operations and deliver exceptional customer experiences. Contact us today to discuss your floor supervisor recruitment needs and let us help you find the perfect candidates for your retail business.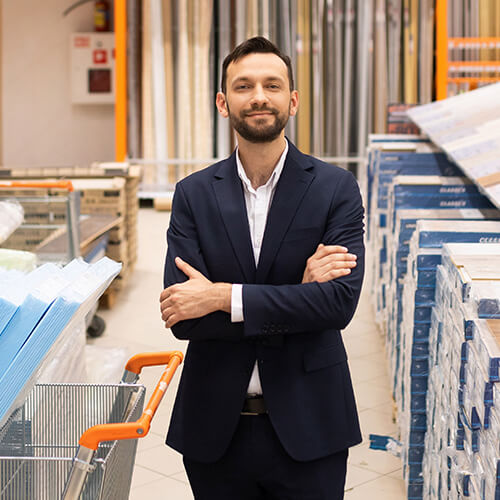 Best Retail Manpower Supply Service Provider in Jeddah - Soundlines
The job description for a Floor Supervisor typically includes responsibilities such as managing inventory, overseeing customer service, training and supervising staff, and ensuring compliance with industry regulations. Soundlines Recruitment Agency ensures that our recruitment and development strategies are effective by continually assessing and refining our processes to meet the changing needs of the industry.
In conclusion, Soundlines Recruitment Agency is the go-to partner for retail businesses looking for skilled and competent Floor Supervisors. With our commitment to excellence and our deep understanding of the industry, we are a reliable and trustworthy recruitment agency that delivers results.