Electrician Recruitment Agency In Kuwait
As a leading recruitment agency for the aviation industry, Soundlines understands the importance of hiring skilled and certified electricians who can ensure the safety and functionality of aircraft systems and equipment. Our mission is to provide a reliable and efficient workforce for our clients, ensuring that they receive the highest quality of manpower solutions in the aviation industry In Kuwait.
Electrician Recruitment Agency In Kuwait: Your Trusted Partner for Skilled Workforce
At Soundlines, the leading Electrician Recruitment Agency in Kuwait, we specialize in sourcing electricians with expertise in aircraft electrical systems and components. Our in-house training center offers comprehensive programs covering electrical wiring, circuitry, and safety procedures specific to aircraft.
Our training programs are designed to equip electricians with the technical skills and knowledge required to perform their duties effectively and efficiently. Additionally, we provide language and cultural training to ensure effective communication with colleagues and clients from diverse backgrounds.
We understand the importance of establishing a productive and collaborative working environment in the aviation industry. Trust Soundlines to provide skilled electricians who contribute to the success of your aviation operations.
Partner with our Electrician Recruitment Agency in Kuwait for seamless recruitment services. Contact us today to fulfill your workforce requirements and elevate your electrical maintenance capabilities in the aviation industry.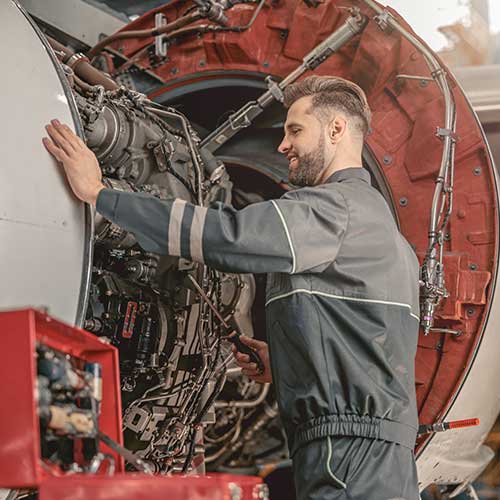 Best Aviation Manpower Supply Service Provider In Kuwait - Soundlines
At Soundlines, we are committed to providing our clients with a reliable and efficient workforce, which includes highly skilled and certified electricians. By providing extensive training and development opportunities, we ensure that our electricians are equipped to handle any electrical task required for aircraft maintenance and repair. This helps to ensure that our client's facilities and equipment are maintained safely and efficiently, contributing to the overall success of their operations in the aviation industry.