Managers Recruitment Agency In Kuwait
Soundlines Recruitment Agency In Kuwait specializes in providing top-quality candidates for managerial positions in the hospitality industry. We understand the unique challenges faced by businesses in finding the right managers to oversee daily operations and ensure customer satisfaction.
Our recruitment process involves careful evaluation of candidates' qualifications, experience, and skills to ensure a perfect match for your business needs. We prioritize finding dependable and competent managers who can effectively lead and optimize efficiency.
With years of experience in the industry, we have established a vast network of talented individuals ready to take on new challenges. Trust us to deliver exceptional candidates who will excel in their managerial roles, contributing to the success of your business.
Experience the difference of partnering with a dedicated Managers Recruitment Agency In Kuwait. Contact us today to find the perfect managerial talent for your hospitality establishment.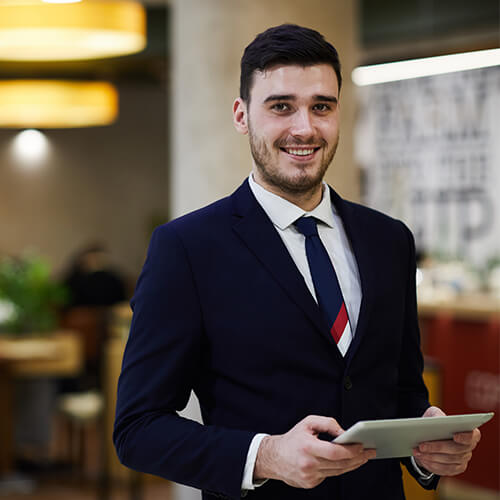 Best Hospitality Manpower Supply Service Provider In Kuwait - Soundlines
At Soundlines Recruitment Agency, we specialise in finding the perfect manager for your business. We recognise the significance of this role and are committed to providing you with the best possible candidate. At Soundlines, we prioritise getting to know each candidate on a personal level to ensure that they possess the required skills and experience to thrive in their role. Our commitment is to deliver exceptional service to you. We work closely with you to ensure that your business is staffed with the most qualified and skilled individuals.
One of the key responsibilities of a manager in the hospitality industry is managing staff. This involves recruiting, training, and supervising employees to ensure that they are performing their duties effectively and efficiently. They will be responsible for creating work schedules, assigning tasks, and providing feedback to employees to help them improve their performance.