Porter Recruitment Agency In Kuwait
Welcome to Soundlines Recruitment Agency In Kuwait, where we understand the importance of finding the right Porter for your hospitality business. As your trusted Porter Recruitment Agency, we specialize in providing top-quality Porter services. We take great care in selecting qualified and skilled candidates who excel in providing exceptional guest experiences.
At Soundlines, we recognize the vital role that Porters play in your business and ensure they possess the necessary skills, experience, and knowledge to meet your guests' needs. Our rigorous recruitment process ensures we find the most suitable candidates for the job.
Porters are the unsung heroes of the hospitality industry, providing guest assistance and maintaining the cleanliness of public areas. With Soundlines, you can expect highly trained and courteous Porters who go above and beyond to ensure guest satisfaction.
Contact Soundlines Recruitment Agency today and let us help you find the perfect Porter for your hospitality business in Kuwait. Experience exceptional service and professionalism with our dedicated team.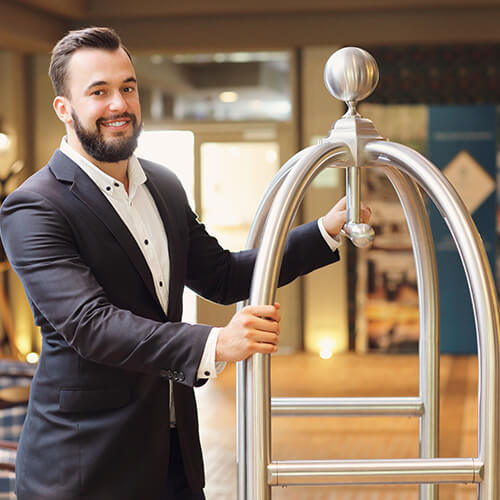 Best Hospitality Manpower Supply Service Provider In Kuwait - Soundlines
At Soundlines, we go the extra mile to ensure that our candidates are not only qualified for the job but also share your business's values and vision. We take the time to get to know each candidate on a personal level to ensure that they fit seamlessly into your team.
We are committed to providing our clients with the highest level of service and support, building long-lasting relationships based on trust and excellence. Our team of recruiters and trainers have years of experience in the industry, and our vast network of talented individuals is ready to take on new challenges.
Soundlines Recruitment Agency is your go-to partner for finding the best Porter for your hospitality business. Our recruitment process is thorough, including candidate screening, training, and personal interaction to ensure that we find the most qualified and skilled candidates for your business needs. Contact us today to learn more about our recruitment services and how we can help you build a reliable and efficient workforce that will exceed your guests' expectations.