Sous Chef Recruitment Agency in Kuwait
The food and beverage industry thrives on delivering exceptional experiences, and Soundlines understands the importance of hiring skilled Sous Chefs in Kuwait. Our recruitment agency specializes in sourcing top-tier talent for the hospitality sector, including Sous Chefs who excel in culinary excellence and kitchen management. Trust us to find the perfect Sous Chef for your business, ensuring delicious meals and unforgettable dining experiences. Contact us today!
At Soundlines, we have a team of professionals with extensive experience in the hospitality industry. We are dedicated to recruiting, training, and placing the best candidates for various positions, including Sous Chefs. Our Sous Chef Recruitment Agency in Kuwait is committed to finding individuals with a passion for culinary innovation, menu planning, and kitchen organization. Let us help you find the Sous Chef who will elevate your culinary offerings and delight your customers.
The role of a Sous Chef in the food service industry is multifaceted. They work closely with the Head Chef to oversee kitchen operations, including food preparation, menu creation, and staff supervision. Our Sous Chef Recruitment Agency in Kuwait understands the importance of finding candidates who possess a diverse culinary skill set and are adept at bringing creativity to the table. Trust Soundlines to connect you with talented Sous Chefs who will contribute to your culinary success.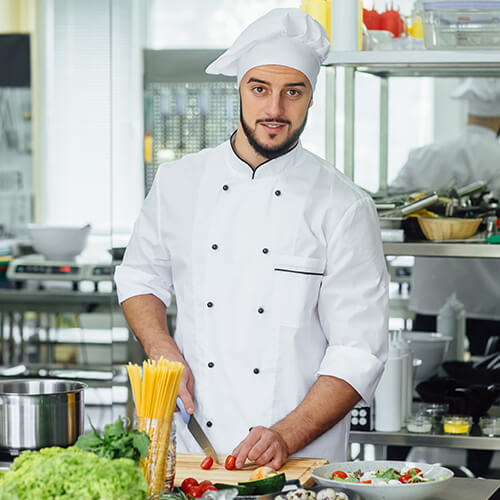 Best Hospitality Manpower Supply Service Provider In Kuwait - Soundlines
Our hiring procedure here at Soundlines is meticulous. To find the best employee for your company, we take a close look at their background, education, and character. We think it's just as important to discover someone who shares your values and vision as it is to find someone who has the correct set of talents for the job.
Soundlines is your go-to recruitment agency for finding the perfect Sous Chef for your hospitality business. Our team of experts is well-equipped to find the most qualified candidates for your business needs and provide them with the necessary training to excel in their roles. Contact us today to learn more about our recruitment services and how we can help you build a strong and reliable workforce.