Waiters Recruitment Agency in Kuwait
Soundlines, the leading Waiters Recruitment Agency in Kuwait, specializes in sourcing top talent for the hospitality industry. Our experienced team is dedicated to finding the perfect candidates to meet your staffing needs. We understand the important role that waiters play in delivering exceptional service to your customers.
As a waiter in the hospitality industry, you'll have a range of responsibilities. Our skilled waiters take pride in providing exceptional service, from warmly greeting guests to accurately taking orders and serving food and beverages with care. They ensure that you have an enjoyable dining experience.
Our thorough candidate evaluation process considers skills, experience, and personality to ensure the ideal match for your business. At Soundlines, we believe that selecting the perfect candidate is about finding someone who aligns with your beliefs and aspirations. Trust us to provide you with outstanding waiters for your establishment in Kuwait.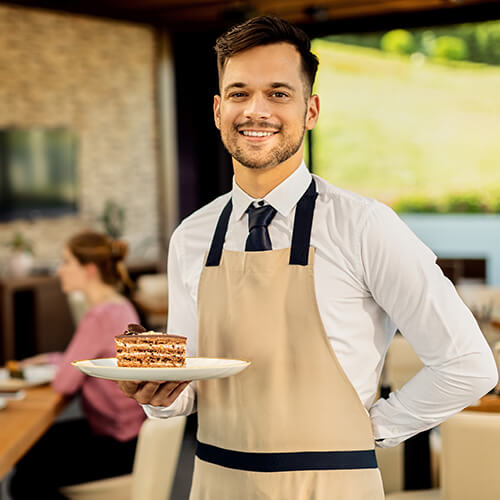 Best Hospitality Manpower Supply Service Provider In Kuwait - Soundlines
Our comprehensive training programme ensures that the ideal candidate we find for you is fully prepared to hit the ground running. We cover a wide range of topics, including customer service and food safety regulations, to ensure that our employees are equipped with the knowledge and skills they need to provide exceptional service and maintain a safe environment. Investing in our candidates' training is essential to ensure that they provide exceptional service to your customers.
Soundlines recognises the importance of a skilled workforce in the hospitality industry. Find the perfect waiter for your business today with our help!
Our waiters play a critical role in ensuring that our customers receive exceptional service. Soundlines is your go-to source for finding and training top-notch candidates for hospitality industry positions. Trust us to help you find the perfect fit for your team.