Generator Technicians Recruitment Agency in Kuwait
Soundlines, the leading Generator Technicians Recruitment Agency in Kuwait, specializes in sourcing skilled technicians for businesses in various industries. Our rigorous selection process ensures we find candidates with the necessary technical expertise and problem-solving abilities.
Generator Technicians play a crucial role in industries such as construction, healthcare, and manufacturing. They are responsible for installing, maintaining, and repairing generators using advanced diagnostics and specialized tools. Our technicians are creative problem solvers who can work independently or as part of a team.
At Soundlines, we prioritize the success of our employees and offer extensive training and growth opportunities In Kuwait. We carefully evaluate candidates' qualifications and experience to ensure we select the most qualified individuals. Once hired, we provide them with the technical and soft skills training needed to excel in their roles.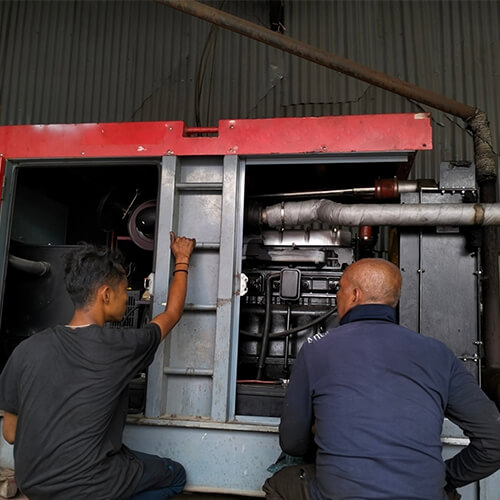 Best Mechanical Manpower Supply Service Provider In Kuwait - Soundlines
When it comes to hiring and training employees, we strive for nothing less than perfection so that we can meet the unique requirements of each of our customers. We are the go-to partner for all of your staffing needs because of our broad industry relationships. When you need skilled workers for your mechanical company, you can count on Soundlines to be there.
We provide flexible human resource and workforce solutions to meet the specific requirements of your firm, including the recruitment of highly trained and experienced Generator Technicians. We are certain that we can meet all of your company's staffing requirements by using our extensive knowledge of the mechanical sector. Put your faith in Soundlines as your exclusive recruiting agency and watch your company flourish.