Pipe Fitter MIG Welder Recruitment Agency in Kuwait
Pipe Fitter MIG Welders are in high demand in the oil and gas industry. Soundlines, a leading recruitment agency in Kuwait, specializes in sourcing skilled Pipe Fitter MIG Welders for the industry. 
Our thorough recruitment process ensures that candidates have the necessary expertise and experience. We collaborate closely with oil and gas companies to understand their specific requirements and find the right candidates. Trust us to deliver qualified Pipe Fitter MIG Welders who can handle the demanding conditions of the industry. Visit our website for reliable recruitment services in Kuwait.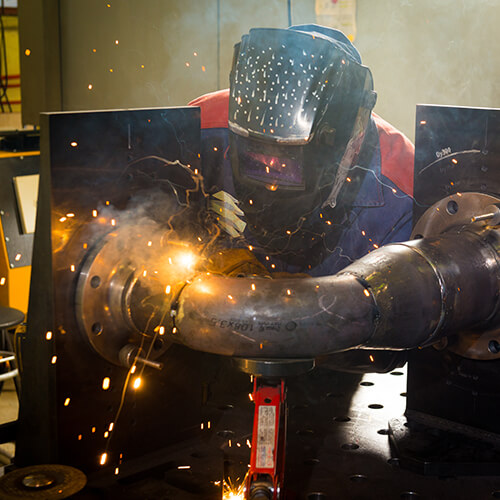 Best Oil & Gas Manpower Supply Service Provider In Kuwait - Soundlines
At Soundlines, we are committed to providing the best manpower solutions to the oil and gas industry. We understand the importance of Pipe Fitter MIG Welders in ensuring the integrity of equipment and structures in this industry. That's why we take great care in identifying the most suitable candidates for these critical job positions.
We understand that finding the right Pipe Fitter MIG Welders for the job is crucial. That's why we provide a seamless recruitment process that ensures that our candidates meet the specific requirements of the oil and gas industry. Contact us today to learn more about how we can help you find the right candidates for your Pipe Fitter MIG Welder workforce needs in the oil and gas industry.

We provide comprehensive training and support to our candidates to ensure that they are equipped with the knowledge and skills necessary to excel in their roles. Our training programs cover a range of topics, including welding techniques, safety protocols, and equipment operation.