Welder Recruitment Agency in Kuwait
Welder Recruitment Agency In Kuwait:
Welders are in high demand in the oil and gas industry, where their expertise is essential for welding and fabricating metal components. At Soundlines, we specialize in recruiting skilled welders for projects in Kuwait.
 Our thorough selection process ensures that we find the best candidates who meet the industry's requirements. We work closely with oil and gas companies to understand their specific needs and identify welders with the right experience and qualifications. Our recruitment team evaluates candidates' technical skills, adaptability, and adherence to safety protocols, ensuring that only the most qualified individuals are recommended. Physical fitness and the ability to work at heights are also important criteria for welder positions.
 Trust Soundlines to connect you with top-notch welders for your business needs in Kuwait.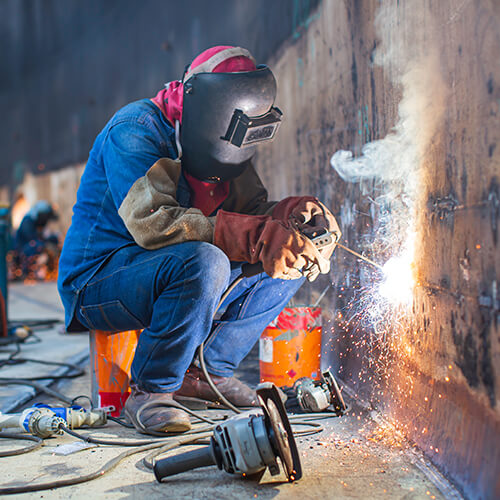 Best Oil & Gas Manpower Supply Service Provider In Kuwait - Soundlines
At our company, we prioritise the success of our applicants. We provide them with comprehensive instruction and assistance to ensure they have the necessary information and capabilities to excel in their positions. Explore our comprehensive training programmes that cover a diverse range of subjects, including welding procedures, safety standards, and equipment operation.
At Soundlines, we are committed to providing the oil and gas industry with top-notch workforce solutions that are both efficient and effective. At our company, we understand the vital importance of welders in ensuring the durability and strength of machinery and structures within the industry. At our company, we prioritise finding the most suitable candidates for our open positions. We dedicate significant resources to ensure that we hire the right individuals for these crucial roles in the workforce.
Discover how we can help you meet your welding workforce demands in the oil and gas industry. Contact us today to learn more.