In the aviation industry, security guards play a critical role in ensuring the safety and security of passengers and airport personnel. At Soundlines, we understand the demands of this industry and have developed a comprehensive recruitment and training process to ensure that our security guards are well-equipped to handle most of the situations. Our recruitment process involves a strict screening and selection process that focuses on identifying the most qualified and experienced candidates.
We also prioritize candidates with knowledge of aviation security protocols and procedures. Once selected, our security guards undergo rigorous training programs that cover all aspects of aviation security, including threat assessment, crisis management, and emergency response.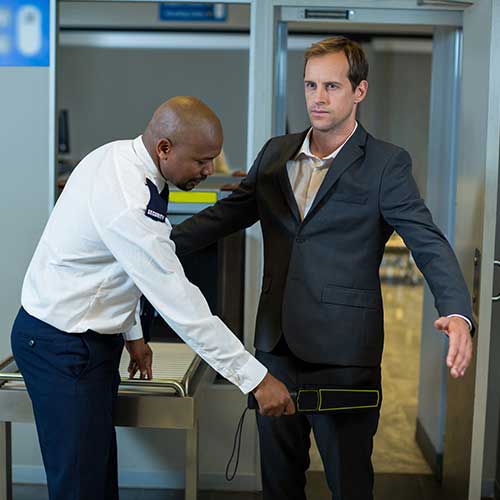 Best Aviation Manpower Supply Service Provider - Soundlines
Our development strategies are constantly evaluated and updated to ensure that our workforce is equipped with the latest skills and knowledge. At Soundlines, we are committed to providing our clients with the highest quality manpower, and our recruitment and development strategies are designed to ensure that we deliver on that promise.