In the catering profession, a Chef De Parte is an expert who oversees a particular station, such as the grill, pastry, or sauces. Soundlines is a top organisation that helps the catering business locate and develop skilled Chef De Parte specialists. 
Soundlines' recruiting and development methods are designed to efficiently satisfy the demands of its customers with a primary emphasis on manpower development and workforce management.
Soundlines appreciates the value of competent staff in the food service business. For this reason, we hire only the most talented chefs who are committed to providing excellent service to our patrons. 
In order to meet the unique requirements of our customers, we have developed a recruiting procedure that actively seeks the best candidates. Candidates go through a rigorous screening process to ensure they are equipped with the knowledge and expertise required to succeed in the role of Chef de Partie.
Candidates for the position of Chef de Partie are put through an intensive training programme where they learn everything from basic knife skills to how to run a restaurant kitchen efficiently. In order to guarantee that our candidates can provide our clients with delicious food, we provide them with extensive training. We also provide courses on topics like food cleanliness, ingredient procurement, and menu development.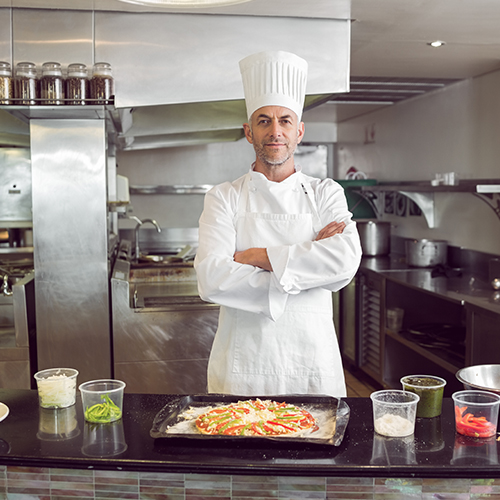 Best Catering Manpower Supply Service Provider - Soundlines
Soundlines is well-respected in the catering sector due to our dedication to offering excellent recruiting services. Soundlines is the agency to go to whether you are a customer trying to cultivate a competent staff or a job seeker searching for possibilities in the field. 
Get in touch with us now to find out more about our recruiting and training services and how they may aid in the development of competent staff for your catering company.
Soundlines is committed to providing only the most qualified individuals for the Chef De Parte role to its customers as a specialised recruiting agency in the culinary business. 
We have a rigorous selection process and provide extensive training to ensure that our employees have the desired skills they need to do their jobs well. If you're looking for dependable employees in the catering sector, go no further than Soundlines' recruiting services.