Construction Supervisors play an integral role in overseeing and managing construction projects to ensure they are completed on time and within budget. In the construction industry, supervisors play a significant role in overseeing on-site construction activities. Their responsibilities include managing teams of contractors, subcontractors, and tradespeople to ensure that construction projects are executed effectively and efficiently.
They schedule work activities, inspect project progress, and identify any issues to address. Supervisors also ensure compliance with building codes, safety standards, and contract specifications.
Given the complex and technical nature of construction projects, Supervisors require extensive knowledge and experience in construction methods, safety standards, contract management, and leadership. They have a thorough understanding of building materials, tools, and equipment as well as strong problem-solving and decision-making skills. 
Supervisors need to be effective communicators to relay instructions to their teams and address any challenges that arise. At Soundlines Recruitment Agency, we recruit only the most qualified candidates for Supervisor roles.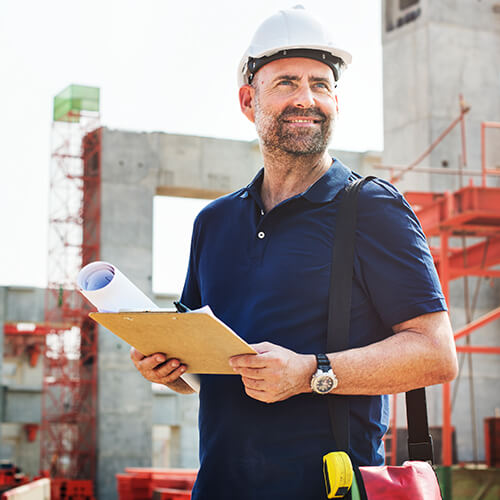 Best Construction Manpower Supply Service Provider - Soundlines
We conduct a rigorous screening process including background checks, skills assessments, and multiple interviews. Candidates who meet our high standards then complete our comprehensive training program to prepare them for the demanding responsibilities of a Construction Supervisor position. 
Our program covers construction management best practices, safety and compliance training, contract administration, cost control, and people management skills. Graduates of our program become integral members of our clients' management teams, helping to ensure the success of construction projects of any size or complexity.
Through our selective recruitment and intensive training, Soundlines produces Construction Supervisors fully equipped with the knowledge, skills, and experience to excel in their roles. Our Supervisors are instrumental in supporting our mission to deliver construction projects on time and within budget while upholding the highest quality and safety standards.