Electrical Engineers play a crucial role in the construction industry, ensuring that electrical systems are designed, installed, and maintained to meet the needs of the project. Electrical Engineers take on the crucial responsibility of designing and implementing electrical systems that prioritize safety, efficiency, and reliability. 
They possess a deep knowledge of electrical theory, as well as a firm grasp of building codes and regulations. Furthermore, they work in close collaboration with various professionals, including architects, contractors, and project managers, to seamlessly integrate electrical systems into the larger project design.
At Soundlines Recruitment Agency, we understand the importance of recruiting highly qualified Electrical Engineers for successful construction projects. Our recruitment process is designed to identify candidates with the necessary skills and qualifications to excel in this role. We look for candidates with a degree in Electrical Engineering, as well as experience in the construction industry. 
To ensure that our candidates are fully prepared for the demands of their respective positions, Soundlines offers comprehensive training programs.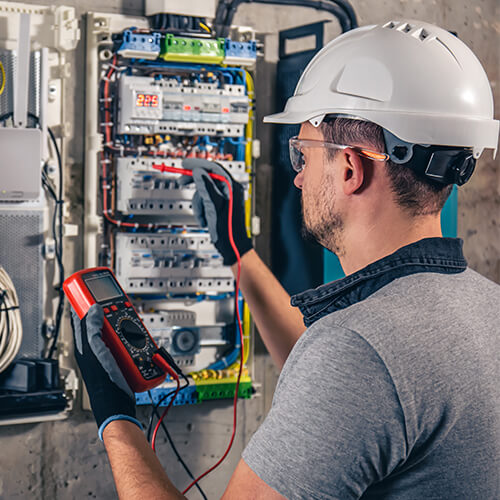 Best Construction Manpower Supply Service Provider - Soundlines
Our training programs are designed to provide candidates with the knowledge and skills they need to succeed in their roles, and to ensure that they are able to meet the specific demands of each project.
Electrical Engineers play a critical role in the construction industry, and Soundlines Recruitment Agency is committed to identifying and recruiting the best candidates for these positions. We understand the importance of having highly qualified professionals on our team, and we are dedicated to providing our candidates with the training and support they need to excel in their roles.