Forklift Operators play a crucial role in the construction industry, ensuring that materials and equipment are moved safely and efficiently around the job site. They are responsible for operating forklifts and other heavy machinery, loading and unloading materials, and transporting them to their designated locations. 
The recruitment process for Forklift Operators is rigorous, as candidates must possess a range of skills and qualifications to be considered for the role. These include a valid forklift operator's license, knowledge of safety regulations, and experience operating heavy machinery. Additionally, candidates must have excellent hand-eye coordination, spatial awareness, and the ability to work well under pressure.
At Soundlines Recruitment Agency, we understand the importance of hiring skilled and qualified Forklift Operators to ensure the success of construction projects. That's why we offer comprehensive training programs that prepare candidates for the specific demands of their respective positions.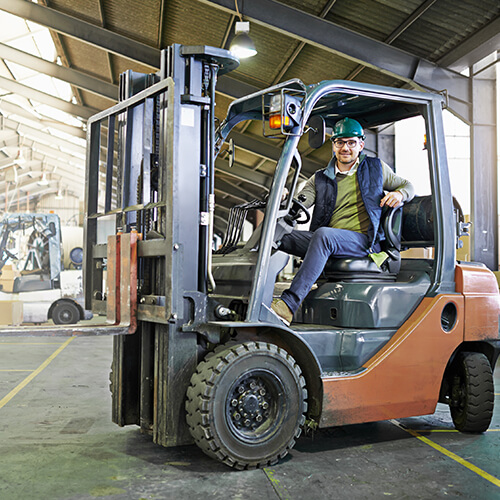 Best Construction Manpower Supply Service Provider - Soundlines
Our training programs cover everything from safety regulations to equipment maintenance, ensuring that candidates are fully equipped to handle the challenges of the job. We also provide ongoing support and guidance to our candidates, helping them to develop their skills and advance their careers in the construction industry.
Forklift Operators are an essential part of any successful construction project, and Soundlines Recruitment Agency is committed to providing the best possible candidates for these roles. 
With our comprehensive training programs and rigorous recruitment process, we ensure that our candidates have the skills and qualifications necessary to excel in their positions. If you're looking for a skilled and qualified Forklift Operator for your construction project, look no further than Soundlines Recruitment Agency.