Technicians play an integral role in the success of any construction project by performing critical testing, maintenance and operational tasks. Whether they specialize as elevator, HVAC, electrical or plumbing technicians, their work ensures equipment and systems are functioning safely and as per design specifications. Any technical issues left unaddressed can cause delays, budget overruns and even safety hazards onsite.
At Soundlines Recruitment Agency, we realize the importance of hiring the most qualified Technicians for our client's projects. Our rigorous recruitment process focuses on identifying candidates with relevant trade certifications, hands-on work experience and proficiency across various technical functions. 
For each role, we evaluate years of experience, practical skill assessments and problem-solving aptitude through competency-based interviews. Only the candidates who demonstrate the highest expertise and safety consciousness are selected.
Once hired, our comprehensive training programs prepare Technicians for the specific demands of their roles and our client's worksites. Based on the project requisites, Technicians undergo modules covering blueprint reading, equipment operating procedures, preventative maintenance schedules, workplace safety norms, and any client-specific guidelines. Experienced staff members also mentor new Technicians during this period, gradually delegating responsibilities as skills are mastered.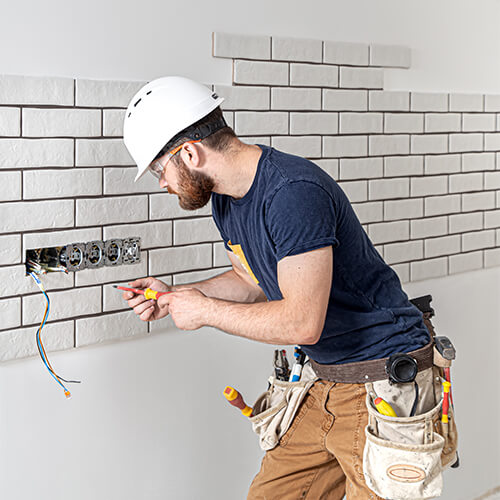 Best Construction Manpower Supply Service Provider - Soundlines
We closely monitor key performance metrics like equipment uptime, maintenance turnaround time, compliance with safety protocols, and client feedback to ensure the effectiveness of our Technician recruitment and development initiatives. Additionally, we work closely with our clients to identify any knowledge or skill gaps requiring refresher training courses, workshops or job-specific coaching.
Through our rigorous selection process and customized training solutions, Soundlines ensures that the Technicians we provide to our construction clients possess the expertise, work ethic and safety consciousness essential for reducing risks and keeping projects on schedule.