An Assistant Electrician in the entertainment industry plays a crucial role that demands exceptional technical expertise, creativity, and the ability to excel in high-pressure environments. Soundlines Recruitment Agency, a prominent industry leader, employs a meticulous selection process to ensure the selection of highly qualified candidates for this challenging position.
Candidates possess an in-depth understanding of electrical systems, proficiency in lighting design, strong adherence to safety protocols and also demonstrate impeccable attention to detail and excellent problem-solving skills while working seamlessly with diverse teams. 
These skills are vital not only for daily tasks but also for ensuring flawless execution of productions, ultimately contributing to the overall success of every entertainment event.
The training program offered by Soundlines Recruitment Agency prepares Assistant Electricians with the essential skills they need to succeed in their role. The program covers various key topics, such as electrical circuits and the latest lighting technologies.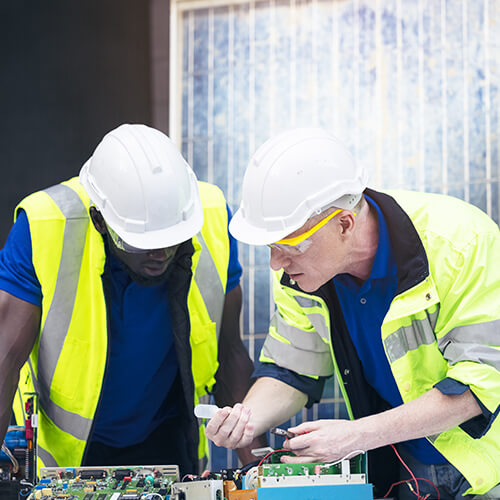 Best Entertainment Manpower Supply Service Provider - Soundlines
This comprehensive training allows Assistant Electricians to confidently fulfil their responsibilities and make important contributions to the production process.
Soundlines Recruitment Agency is renowned for its commitment to quality and excellence, which is evident in its meticulous selection and training processes. The agency's unwavering dedication to nurturing talent and providing top-notch professionals to the entertainment industry sets it apart in the recruitment landscape. 
By investing in the development of Assistant Electricians, Soundlines not only ensures the seamless execution of productions but also contributes to the advancement and success of the industry as a whole.