Soundlines, a renowned recruitment agency, meticulously selects exceptional candidates for the prestigious role of Candy Bar Chef in the entertainment industry.
 This culinary position demands a remarkable blend of creativity, technical finesse, and the ability to excel under demanding circumstances. Candy Bar Chefs are masterful artisans who create confectionery marvels that enthral both the taste buds and the eyes. 
To ensure the utmost quality, Soundlines employs a stringent selection process that guarantees only the most qualified candidates are chosen. Prospective Candy Bar Chefs must possess an extensive understanding of confectionery science, a discerning eye for intricate details, and an innate talent for pioneering design. 
Their proficiency spans an array of ingredients and techniques, ranging from traditional candy-making methods to cutting-edge applications of molecular gastronomy. In addition, they must exhibit exceptional efficiency while operating under high-pressure situations, often confronted with tight deadlines and exacting standards.
Soundlines comprehensively trains Candy Bar Chefs to meet the unique demands of the job. The rigorous training program encompasses an array of pertinent subjects, such as the intricate science behind sugar and chocolate, principles of design and presentation, and essential modules on time management and stress management.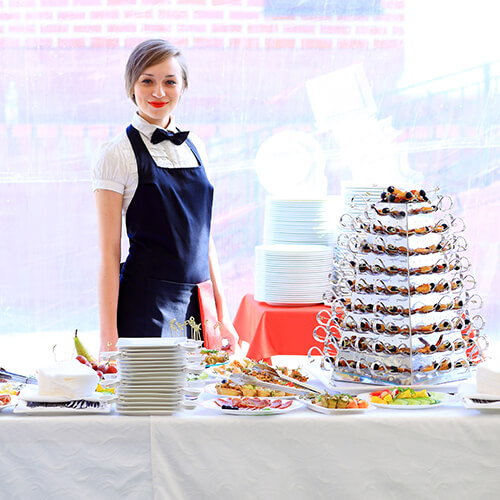 Best Entertainment Manpower Supply Service Provider - Soundlines
This equips aspiring Candy Bar Chefs with the indispensable tools necessary to thrive within the fast-paced and high-pressure environment they will encounter.
Soundlines' unwavering commitment to excellence is evidenced by their meticulous selection process and the robust training program they offer. They recognize that a 
Candy Bar Chef is not simply a culinary expert but also an artist and performer. Soundlines strives to recruit and train individuals who possess the talent and drive to excel in this extraordinary field. Their dedication to nurturing talent and fostering professional growth establishes them as an industry leader.
Through their unparalleled recruitment process and steadfast devotion to producing exceptional Candy Bar Chefs, Soundlines stands as the preeminent agency in the industry. 
The company's commitment to technical expertise, attention to detail, and the pursuit of excellence ensure that Candy Bar Chefs trained by Soundlines is poised for remarkable success in the entertainment industry.