Soundlines, a distinguished recruitment agency, selectively hires exceptional candidates for the esteemed role of Cleaning Supervisor. The agency meticulously assesses candidates to ensure they possess the requisite skills and experience to thrive in this dynamic position. 
Cleaning Supervisors are paramount in upholding Soundlines' unwavering commitment to cleanliness, hygiene, and impeccable quality across its world-class entertainment venues.
These adept supervisors oversee all cleaning operations, providing leadership to cleaning staff, conducting meticulous inspections, managing cutting-edge equipment and supplies, and ensuring strict compliance with health and safety regulations. 
They adeptly lead teams of Cleaners, providing comprehensive training and continual evaluation to prepare the staff for the multifaceted demands of servicing Soundlines' venues. Cleaning Supervisors exemplify outstanding leadership capabilities, exceptional communication skills, and astute problem-solving abilities to efficiently and effectively manage daily cleaning operations.
Soundlines places great emphasis on the professional development of Cleaning Supervisors. They receive comprehensive on-the-job training in the latest cleaning techniques, state-of-the-art technologies, health and safety standards, meticulous quality control measures, inventory management, and effective leadership practices.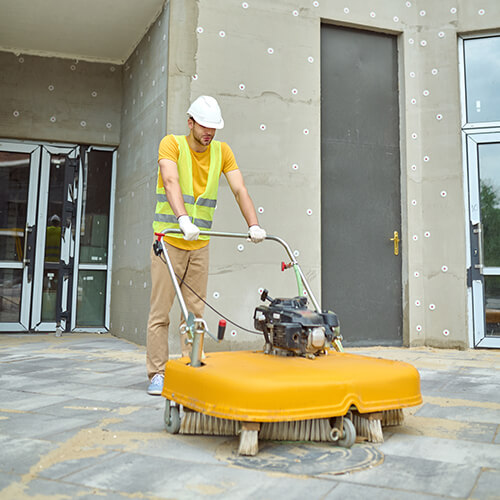 Best Entertainment Manpower Supply Service Provider - Soundlines
Cleaning Supervisors continuously update their knowledge and skills through continuous learning initiatives, including topics such as hazardous waste handling, emergency response protocols, and achieving excellence in customer service.
With their advanced training and extensive experience, Cleaning Supervisors exhibit an acute attention to detail, an unwavering ability to perform flawlessly under pressure, and an unfaltering professional demeanour. 
They play an indispensable role in elevating the overall customer experience by exemplifying an unwavering commitment to cleanliness, hygiene, safety, and exceptional service quality. 
Soundlines strives to recruit top-tier Cleaning Supervisors, setting the gold standard of excellence in the entertainment industry. The role offers a stimulating career path for candidates seeking to advance into senior cleaning management positions. Cleaning Supervisors who demonstrate formidable leadership potential and an unwavering dedication to unparalleled quality can embark upon long and triumphant careers with Soundlines.