Electricians play a pivotal role in the seamless operation of electrical systems in the entertainment industry. Soundlines Recruitment Agency, a renowned industry leader, understands the criticality of this role and implements a meticulous selection process to identify highly qualified candidates.
Candidates for electrician positions possess an extensive understanding of electrical systems, demonstrate proficiency in troubleshooting, and also exhibit the ability to perform under high-pressure circumstances. 
These skills are essential as the entertainment industry operates on demanding schedules, where any electrical issue can result in significant disruptions and financial implications.
Soundlines Recruitment Agency carefully evaluates candidates based on their technical knowledge, practical experience, and problem-solving abilities during the selection process. 
The agency also values crucial soft skills such as effective communication and collaborative teamwork, recognizing the importance of these qualities in the dynamic entertainment industry.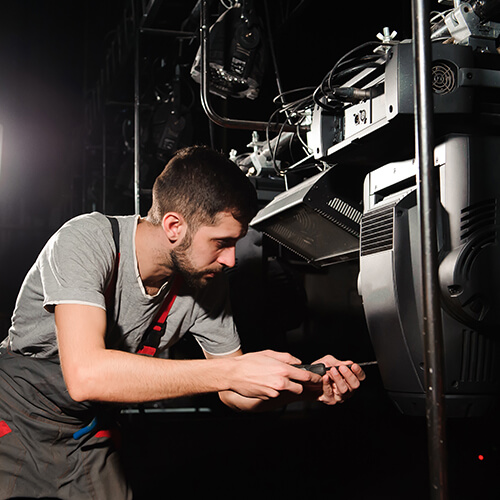 Best Entertainment Manpower Supply Service Provider - Soundlines
Once selected, electricians undergo Soundlines' comprehensive training program designed to equip them with the specialized knowledge required in the entertainment industry. The program covers various essential topics, including stage lighting intricacies, sound system management, and the electrical demands of complex set designs.
Soundlines Recruitment Agency's meticulous selection process and comprehensive training program ensure that the electricians it recruits are not only highly skilled but also well-prepared to meet the unique challenges of the entertainment industry. 
Soundlines' dedication to professionalism and technical expertise establishes it as the preferred agency for securing top-tier electricians within the entertainment industry.